The global challenges of 2020 unleashed a tsunami of compassion, kindness, generosity and goodwill. Here are our top favorite stories of how you cared for and served others in 2020.
YOU MATTER!
---
For Dr. Nuredin Sule and Dr. Obsa Hassan, local physicians dedicated to improving healthcare in their home country of Ethiopia, working with MATTER to send a container of medical equipment and supplies to one of Ethiopia's largest hospitals was the fulfillment of a year-long dream. Said Dr. Sule, "There is not a word in the dictionary to describe how this is going to change people's lives. I'm not exaggerating. I saw the condition of the hospital with my own eyes. When they receive these items, it will change everything for them!" 
---

When UCare and Health Fair 11 reached out to MATTER to partner with them in providing healthy snacks to frontline workers battling the COVID pandemic at Hennepin Healthcare and Carris Health in Willmar, we were only too happy to help make it happen. With the help of MATTER's generous partners and volunteers, 2,500 nutritious snacks were delivered to these healthcare heroes.
---

In March, as the COVID-19 pandemic spread to the United States, MATTER quickly mobilized to help meet the urgent needs among our local first responders battling the deadly virus, and our community partners working on the frontlines with those most affected by the pandemic shutdown.
---

In August, on the scenic shores of Lake Minnetonka, nearly a thousand Minnesotans came together to Rock The Lake for MATTER's 2020 "Un-Gala". Featuring the high-energy, 80's cover band Hairball, the unique, social-distant benefit concert raised crucial funds for MATTER to provide 100,000 meals for those facing food insecurity due to the pandemic.
---

There's always a lot of excitement around the annual Good Goes Round campaign, which in the last two year has distributed more than 70,000 MATTERbox snack packs to community organizations nationwide. Though the 2020 campaign looked different due to safety protocols, the enthusiasm among the volunteers was higher than ever."This campaign is such a simple yet impactful way to do a little good and spread a little kindness. And this year, more than ever, we all need to spread a little kindness." Nicole Young, volunteer with Missouri State University.
---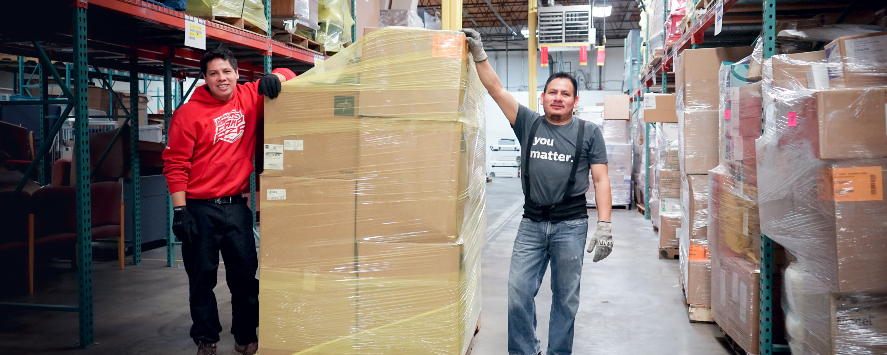 Ellie Zuehlke is the Director of Community Benefit & Engagement for Allina Health. She's also on the Board of Directors for MATTER. Last spring, when Allina Health found itself in desperate need of more personal protection equipment (PPE), Ellie reached out to MATTER for supplies. She wasn't the only one. MATTER received dozens of calls from medical facilities locally and around the nation to help them in their fight against COVID-19.
---
"Somewhere out there, perhaps, these MATTER snack packs might just be the one thing keeping someone else's fire from extinguishing. Getting not only some nourishment but seeing a handwritten note of encouragement offered up by another human heart. With isolation, health uncertainty, job loss, and food insecurity at a staggeringly high rate, so comes the rise of people who feel like they don't have any hope." Guest blogger Lindsey O'Connor, sharing her experience packing a MATTERbox Volunteer Kit.
---

The Lakers may have been crowned the 2020 NBA Champions for their performance on the court, but here in Minnesota, the Timberwolves and Lynx are the true champions off the court. Determined to help children and families during this tumultuous year, the Timberwolves Family packed and distributed over 40,000 healthy meals for the community!
---

Big ideas drive MATTER. When an individual or organization comes to MATTER with an idea about how to improve communities, we come alongside to help make it happen. A-Vu Media's big idea was to get a computer server over to Kenya, partner with a telecom company there, and introduce telemedicine to hospitals throughout the country so that everyone in Kenya, even those living in remote villages, have access to quality healthcare. 
---

When MATTER donor Sandi Young saw her first Chaya tree on a visit to Zimbabwe earlier this year, she couldn't stop thinking about it. "I got chills when I learned about the tree. I knew it had the power to change the health of this nation." Captivated by Chaya's amazing attributes, the seed of an idea began to grow in Sandi's mind. That seed has grown into a full-fledged campaign to plant Chaya trees throughout Zimbabwe, as well as provide training in growing and cooking the nutritious leaves.