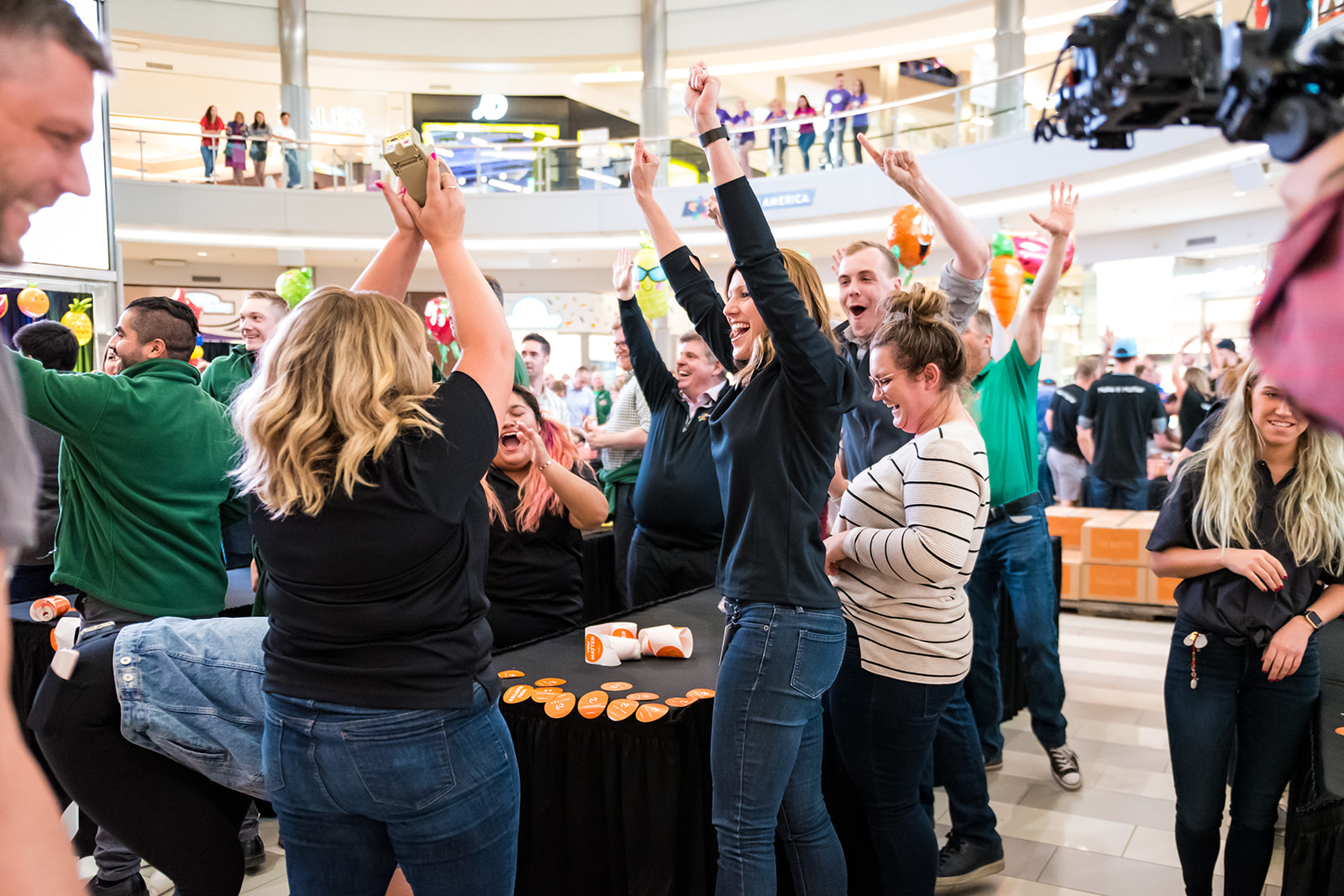 Today more than ever, companies are looking for ways to do good in their communities. Not only is this a win for the communities, but it's also a win for the companies themselves. Studies show that employee volunteerism boosts morale and makes for more loyal, satisfied and engaged employees. Our MATTERbox Volunteer Kit can help!
Order
Pick Up & Shipping
Local pick up in the Twin Cities or shipped anywhere in the United States.
Distribution of Packed Food
We work with you to impact your community of choice, locally or nationally.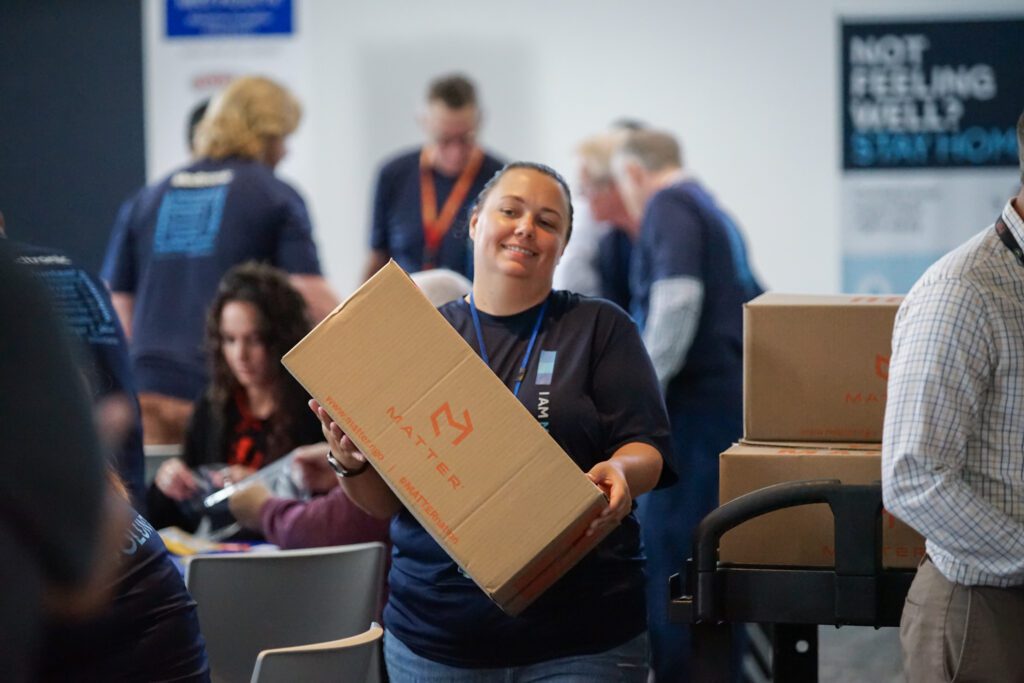 Pack
In-Person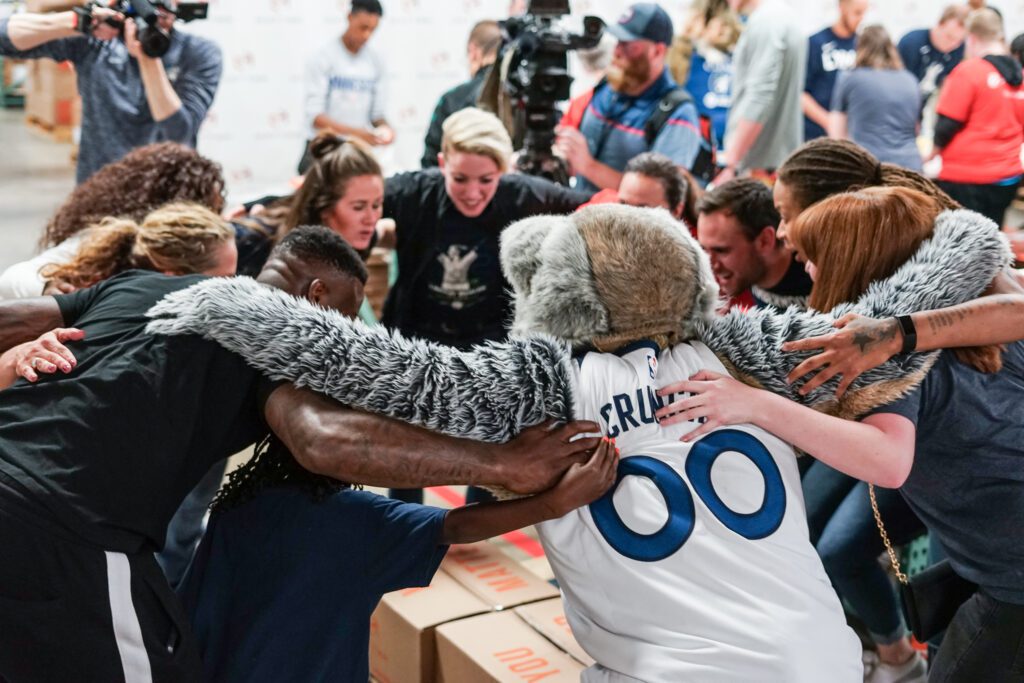 Let the MATTER team help you customize a fun and meaningful food packing experience with your employees at your company, at MATTER, or at a location of your choosing. We'll provide your organization with everything your employees need to pack beneficial food snacks for people in your community. Once packed, the snacks can be delivered to a community organization of your choosing, or you can return them to MATTER and we'll distribute them to our local community partners in the Twin Cities.
Remote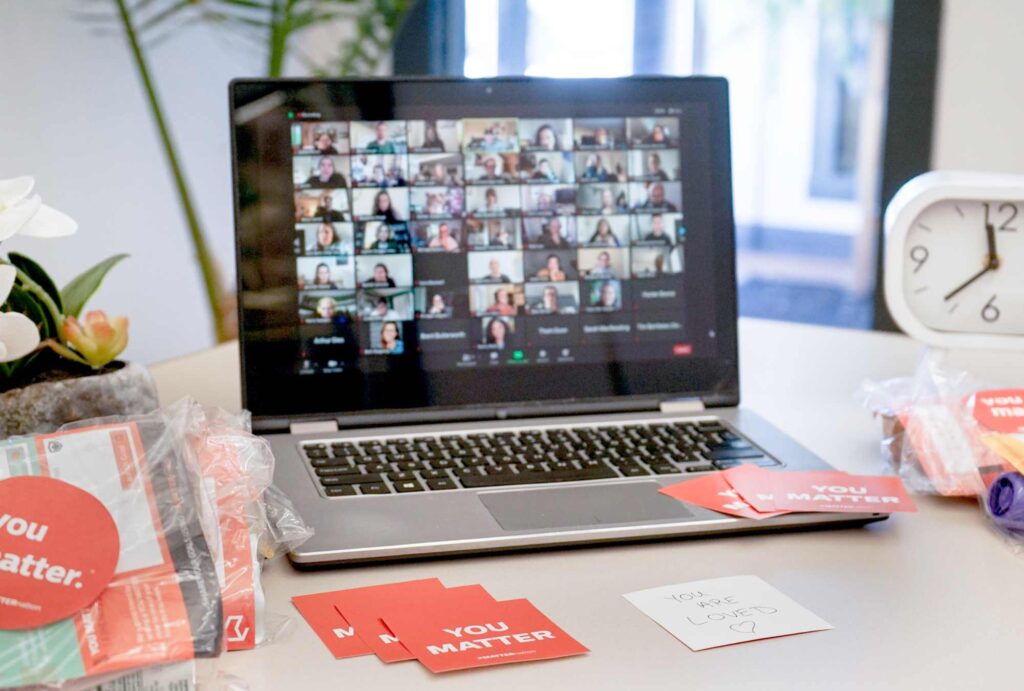 Hosting a food packing event for remote employees is easy with MATTERbox Volunteer Kits. We can ship Volunteer Kits directly to remote offices or even to employees' homes. Our MATTER team can help you plan a virtual packing event online that will help bring your remote workers together, fostering comradery and boosting morale, all while impacting your community with beneficial food. The packed food can then be distributed directly to community organizations of your employees' choosing.
Hybrid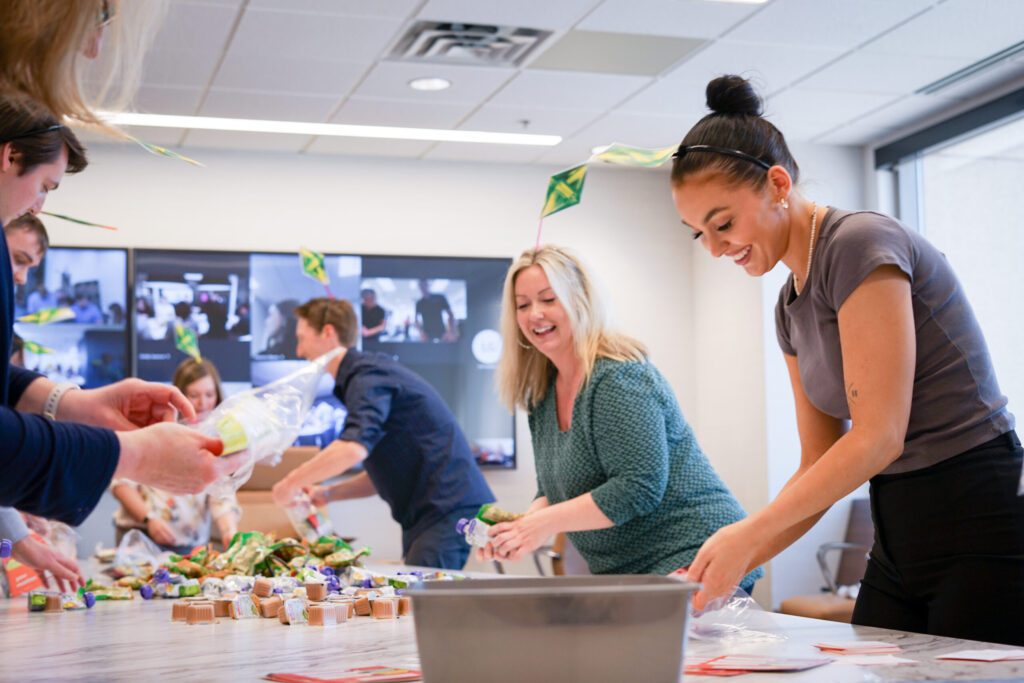 If your workforce is both in-office and remote, it can be difficult to find an employee engagement event that your employees can participate in together. A MATTERbox food packing experience is the perfect solution. Using our MATTERbox Volunteer Kits, remote employees can participate virtually alongside their in-office colleagues packing beneficial food for the community. Not only will they be making an impact in their communities, but the sense of unity and morale that is created during these events is crucial to the success of a hybrid workforce.
Community Impact
Your MATTERbox packing event can have a local impact, nationwide.
Launch Your MATTERbox Packing Event
Ready to launch your employee engagement event through a MATTERbox Packing Event? Tell us more about your idea and we will get right back to you to help you plan your event!
Upcoming Engagement Events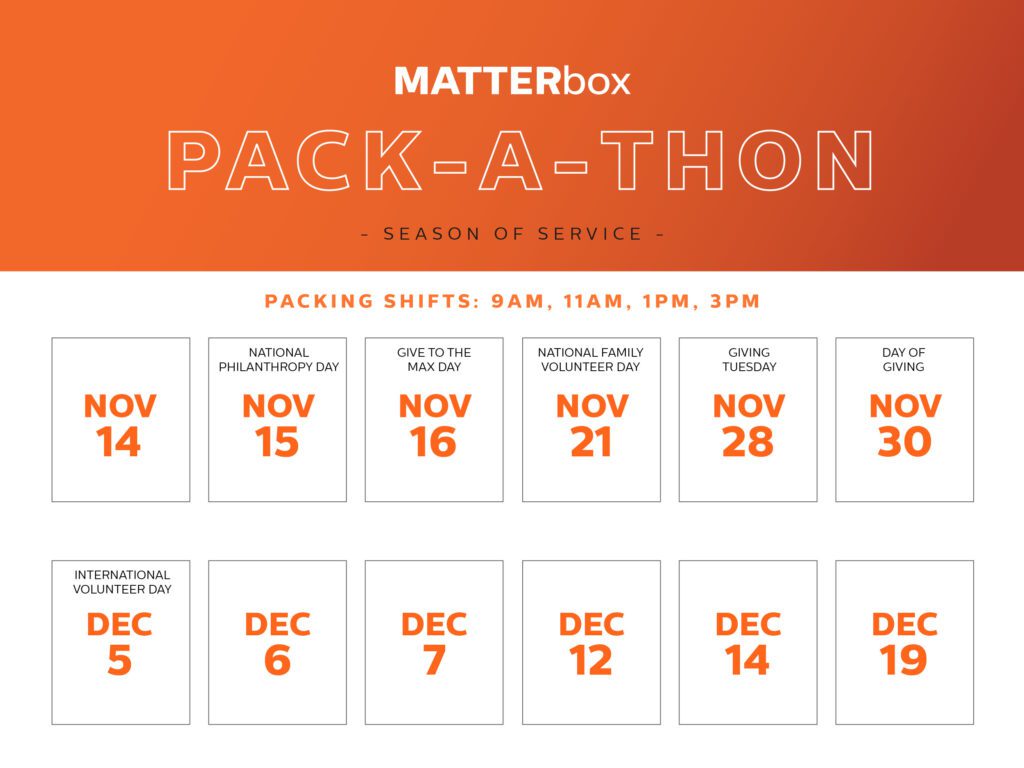 MATTERbox Pack-A-Thon
Before we know it, the holiday season will be upon us. One of the best ways to make this season especially meaningful is to spend some time doing good for others.
Our newest initiative, the MATTERbox Pack-A-Thon, was created to help your company or family give back to your community in a fun and festive way this holiday season. Come together to pack beneficial meals and enjoy the sights, sounds and tasty treats of the season. We promise it will add joy to your holidays by giving the gift of letting others know they matter.
Registration fee is $1,000 for up to 10 people. Get all the details and sign up your team, department, or family today!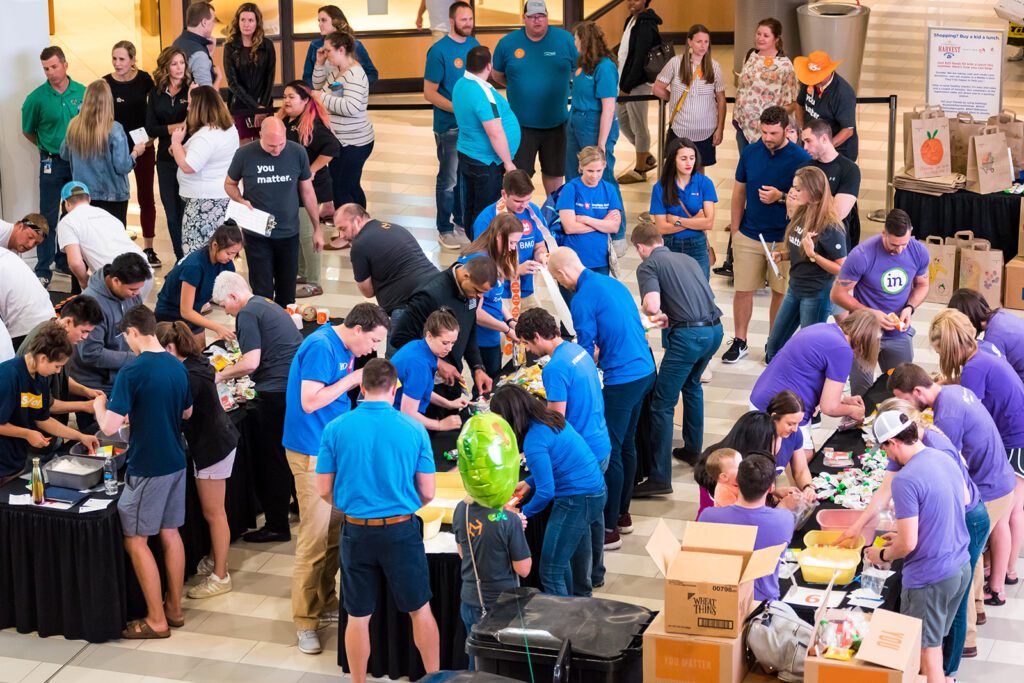 MATTERbox Madness 2024
MARCH 7th, 2024
12:30 – 4:00 PM
Huntington® Bank Rotunda at Mall of America®

50,000 MEALS FOR KIDS
Registration fee is $2,500 per team. Get all the details and sign up your team today!
FAQs
Shop Our Store
Stay Connected
Take Our Volunteer Survey
Community Partner Testimonials

"Our hope is to offer our camp attendees not only inspiration, encouragement and confidence in their playing skills — but also offer tools that help them achieve goals of overall wellness, which includes good nutritional snacks, so partnering with MATTER and including their snack packs was a natural fit."

"When I first started doing this, I was focused on sports and education. Food was the last thing on my mind. But kids would be tired, and some were literally hurting because they were hungry. The MATTERbox snack packs caused me to look at things differently and make healthy food a key component of all of our programs…The snack packs allow the youth to be present and engaged. They also give us a platform to talk about healthy food."

"I like to use MATTERbox Snack Packs because they give our kids a positive view of nutrition that helps to open their minds to eating other healthy foods. In that way, they're a great teaching tool as well as providing the kids with a healthy boost of energy in their day."
---
Company Partners