"We had cars lined up literally for blocks…Imagine parents and kids in their cars, not knowing where they are getting their next meal. Then having Crunch, Lynx players and staff from MATTER and the Timberwolves working alongside the Urban Ventures team to hand them meal kits for the next several days." 
Dave Hawn, President and CEO of Urban Ventures in Minneapolis recalls the amazing day in June when staff and players from the Minnesota Timberwolves, the Minnesota Lynx and T-Wolves Gaming teamed up with Urban Ventures to distribute thousands of meals to families struggling from the effects of the pandemic and social unrest in their neighborhoods. "We were asking ourselves, would we be able to provide food to this hard-hit community? And wow. People came through in ways that still I get emotional."    
The Lakers may have just been crowned the 2020 NBA Champions for their performance on the court, but here in Minnesota the Timberwolves and Lynx are the true champions off the court. Determined to help children and families during this tumultuous year, the Timberwolves Family packed and distributed over 40,000 healthy meals for the community!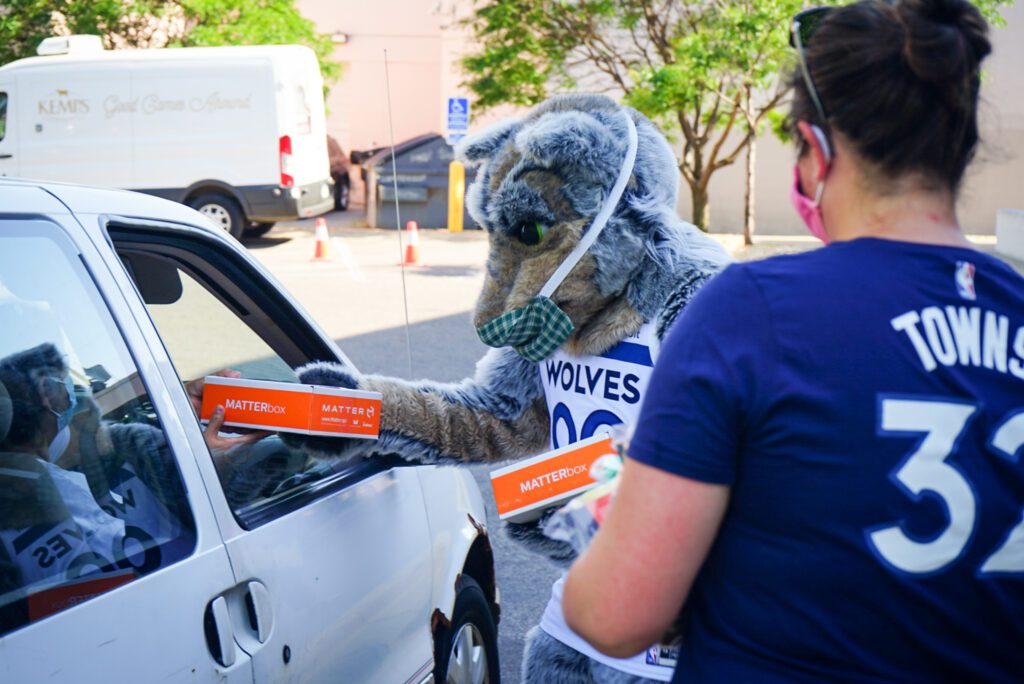 Inspired by their impact, MATTER honored the Timberwolves Family by presenting them with the MATTER 2020 Community Assist Award. Jen Ridgeway, Vice President of Social Responsibility and Muna Mohamed, Social Responsibility Program Coordinator, accepted the award on behalf of the organizations. 
"There's been such incredible need in our community, and we see that continue today with 40% increase in terms of hunger and food insecurity. Having this established partnership with MATTER made it easy to help families in need in a very short period of time. MATTER was one call away to help us deploy resources into the community immediately."   – Jen Ridgeway 
For Muna, being part of an organization dedicated to helping the community is especially meaningful. "I grew up in South Minneapolis and my cousins live a few blocks from Urban Ventures, so to work in these communities is a great privilege. What we're able to accomplish collectively by working with other organizations like MATTER is amazing. I love seeing young children and the smiles on their faces when they have meals to take home. It's great to know they'll be secure for that day." 
In addition to Urban Ventures, meals were distributed to several other community organizations, including the Sanneh Foundation. Working to empower young people, the Sanneh Foundation has discovered the difference a MATTERbox snack pack can make in a child's life. Tony Sanneh explains, "It's incredible how we take things for granted. How one moment and one snack can turn into a connection that brings a kid to a community center, gets his grades up and now he's a young leader."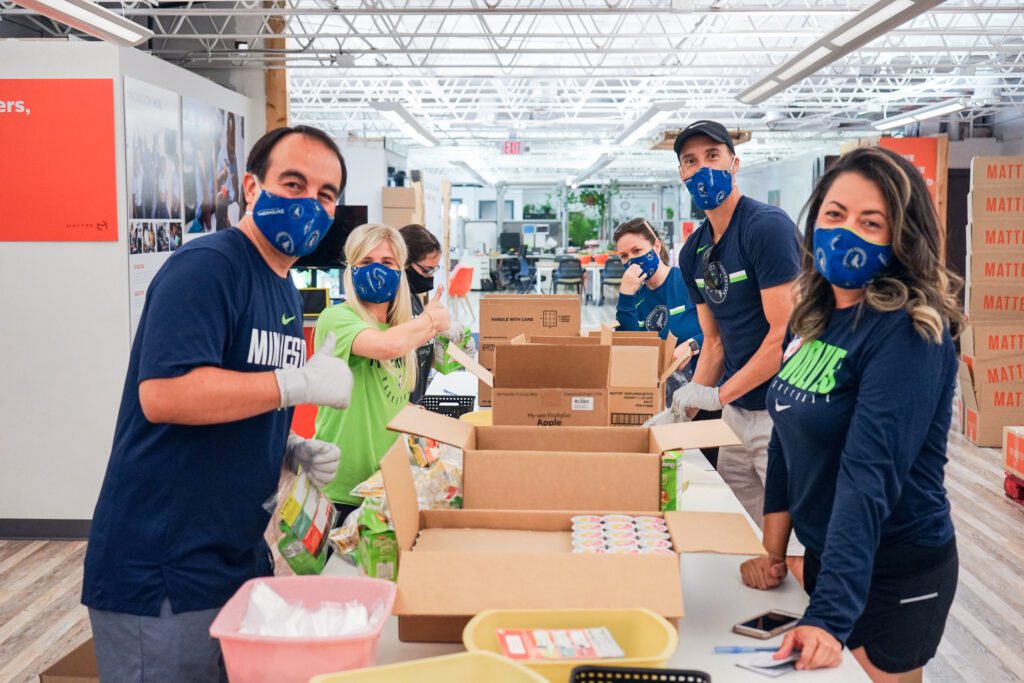 It's impact like this that spur on the Timberwolves family in their service to the community. In receiving the award, Jen was quick to acknowledge the organizations working on the front lines to help children and families throughout Minnesota. "We applaud all the community partners that are on the ground distributing and providing valuable services to our community, including The Sanneh Foundation, Urban Ventures, Boys & Girls Clubs and the numerous organizations that service youth and their families. We are grateful for their leadership & support of the community." 
MATTER also applauds these organizations for their tireless work. And we are honored to help the Minnesota Timberwolves, the Minnesota Lynx and T'Wolves Gaming make such a meaningful impact during this tumultuous year. Your efforts both on and off the court make Minnesota proud!  
See how the Timberwolves Family impacted the Twin Cities with 40,000 healthy meals this summer!