Rock The Lake is returning in 2021! For more details and to get your tickets to this year's benefit concert, please visit: matter.ngo/RockTheLake
Last Saturday on the scenic shores of Lake Minnetonka, nearly a thousand Minnesotans came together to Rock The Lake and do good for our community. A flotilla of boats large and small filled one of the lake's many bays as the high-energy band, Hairball, entertained the crowd from the shore. With temperatures in the mid-seventies and a picture-perfect blue sky above, people rocked out on their boats to the iconic hits of the '80s. It was definitely a party to remember, but not just for Hairball's amazing show. 
Between sets, Hairball's lead guitarist, Michael "Happy" Schneider, reminded the crowd why they were there. "People! Today happens to be the very first day of the rest of our lives. So I say, 'Let's rock-n-roll! Let's try to matter and feed some people. Let's do some good!"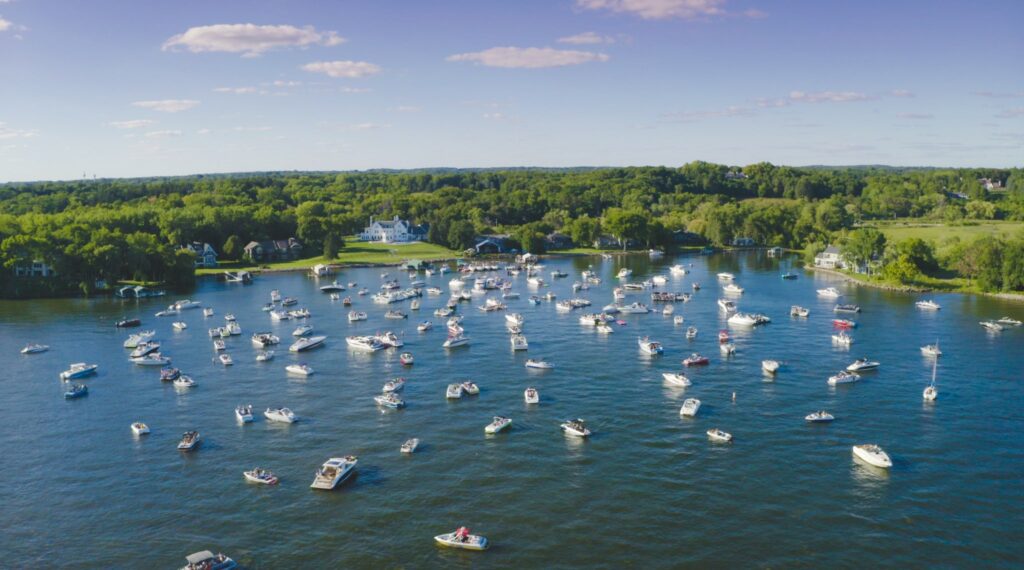 As a benefit concert to support the work of MATTER, our 2020 "Un-Gala" had a special emphasis on the nutritious food MATTER provides our community partners. In a year of mounting hardships for children and families in Minnesota and across the nation, the need for access to healthy food continues to grow. Through our MATTERbox projects, we're able to supply community organizations with dinner boxes and snack packs that feed both body and soul by providing nutritious and shelf-stable food, easy and delicious recipes, goal cards for kids and notes of encouragement.  
With MATTER providing more than 150,000 meals so far in 2020, MATTER President Quenton Marty challenged the crowd to understand how food impacts society. "At MATTER, we recognize that food is more than just a meal, it's the starting point of a relationship. It's a way to connect."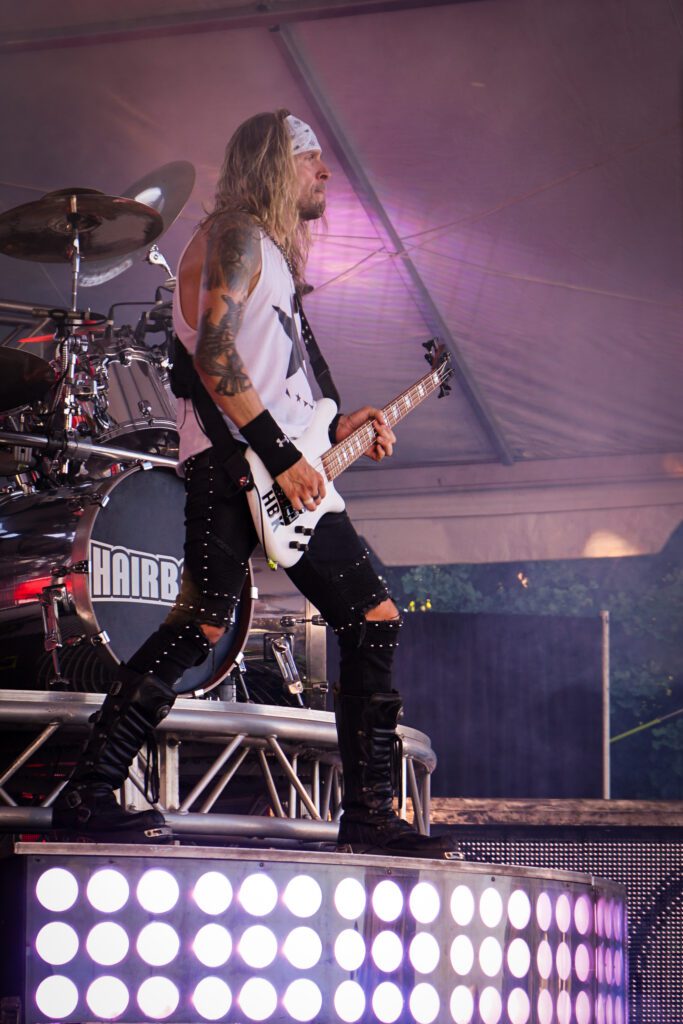 Seeing food as a powerful tool to connect people and build relationships is fundamental to how our community partners use MATTERbox meal kits and snack packs. The Sanneh Foundation, an organization that works to empower kids, improve lives and unite communities, knows this well. 
"Everything we do is around building developmental relationships. Sometimes the way we connect with kids is that they come to our support room because they know it's a place where they can get something to eat. So the MATTERbox snack packs are actually the starting point for a lot of the relationships that we build. And it's often the reason they come back."  – Tony Sanneh 
In addition to the incredible show by Hairball, MATTER friend Gene Simmons made a video appeal encouraging everyone to give generously – and they did. By concert's end, enough funds had been raised to allow MATTER to provide an additional 100,000 meals for families and children in our communities!   
It was MATTER's local impact that especially appealed to Hairball. Lead guitarist, Happy, shared his thoughts after the concert. "The work that MATTER is doing across the globe is undoubtedly impactful, however the opportunity to spread joy and hope right here in our community is something Hairball is proud of. The MATTER event that took place on Lake Minnetonka may have outwardly looked a little different as our spectators were safely floating with their families on the lake but the energy and support for a crucial organization was undoubtedly strong. Thank you for allowing Hairball to be part of such a special event and allowing us to MATTER."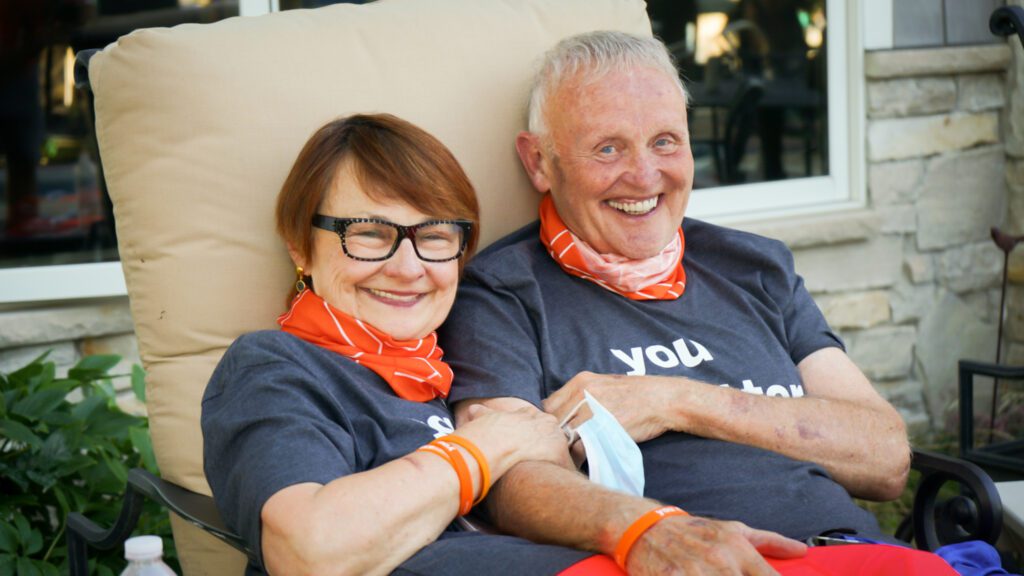 Without the generous hospitality of two of MATTER's most ardent supporters and dearest friends, Roger and Nancy McCabe, the Rock The Lake would not have been possible. Though unfamiliar with Hairball, when asked if they'd consider hosting the event in their backyard, the McCabe's didn't hesitate to say "Yes!"  
"We have partnered with MATTER for several years now and believe in their work and mission, so when they were looking for a venue for their Ungala, we said 'Why not!' We like to help out when we can and their work is important to us, for what they do in our country and around the world. The venue was like no other they have done and was a huge success.  We just loved it and MATTER too!" – Nancy McCabe 
In addition to the McCabes and Hairball, MATTER would also like to thank our many sponsors whose generosity made Rock The Lake an event to remember: the Roger and Nancy McCabe Foundation, Dennis and Megan Doyle, Kris Hall, Perry Schmidt, Jeannie Burns Buckner, Monty Simus with The Bayat Foundation, Allina Health, BMO Harris Bank, Bacardi, Bud Light Seltzer, Fastbreak Foundation/Pack Gives Back, Excelsior Brewing Company, Imprint Engine, JNBA Financial Advisors,  Lube-Tech, Nur Technik, Persolvent, Presbyterian Homes and Services, Sanneh Foundation, Stonebridge Capital Advisors, Taft, and Tradition Capital Bank.   
If you'd like to help provide meals during these uncertain times, please donate here. Every $100 you donate will feed 50 children. Please know you matter and your generosity can rock the world for children and families in our communities! 
Watch the video highlights of Rock The Lake below!