With much of the country still in the throes of winter's snow and cold, many people are dreaming about spring. At MATTER, this time of year finds us dreaming about MATTERbox Madness, our annual March packing event that brings together some of the most generous companies in the Twin Cities to provide food for hungry kids throughout Minnesota.
And this year, in the grip of the pandemic, the need is greater than ever.
According to a recent report, the COVID-19 pandemic was expected to create a hunger crisis affecting over 700,000 Minnesotans in a situation "reportedly not seen since the Great Depression." Of that number, over 100,000 are children. That's in addition to the more than 160,000 children already facing food insecurity prior to the pandemic. 
Those numbers are staggering, which is why MATTERbox Madness exists.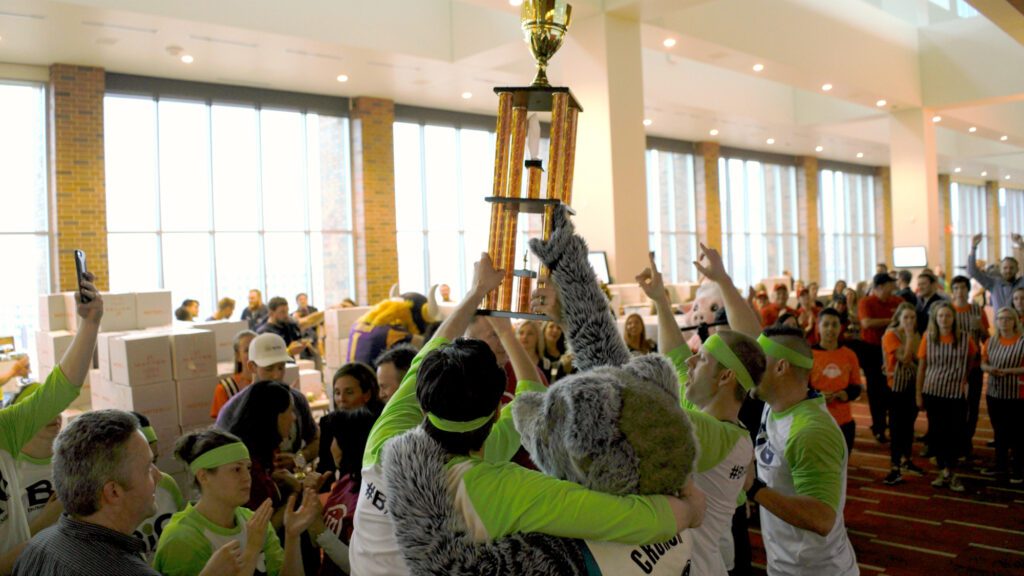 Now entering its seventh year, MATTERbox Madness is a high-energy, competitive packing event that not only impacts the community but also gives companies a memorable employee engagement opportunity.
Thinking outside the box because of COVID restrictions, we're moving to a virtual online event this year but keeping all the fun and competition that makes MATTERbox Madness so popular. Companies will still choose a team of employees to represent them. Team members will each receive their own box of food to pack in their homes and will time themselves packing 50 healthy snack packs. Each team will report their average time and we'll award the fastest team the coveted MATTERbox Madness trophy for 2021.
More important than the fun, the competition, the trophy, and the bragging rights is the impact this event will have on children. Our amazing community partners, working on the front lines of this crisis, will distribute the snack packs and give these children what all children deserve: healthy food to feed their growing bodies and You MATTER notes of encouragement to feed their hearts and fuel their spirits. 
The fun will start on March 22nd with a virtual MATTERbox Madness call with all the teams. Once the teams are set to go, they will have until March 31st to pack and report their times. A virtual award celebration will be held on April 6th.
You don't want to miss this exciting event and the chance to impact the lives of thousands of kids! To register your company or get more information, please contact Joy for more information.