One of the many ways COVID has changed our world since its recent arrival is how it's altered our practice of healthcare. With the necessity to restrict in-person visits, clinics and hospitals turned to telemedicine, offering patients virtual medical visits with their doctors.  Though not a new technology, telemedicine is becoming more and more popular in the U.S. with many choosing virtual visits despite clinics and hospitals opening to in-person visits again. 
According to Dr. Devin Mann, senior director for informatics and innovation at New York University, these virtual visits will outlast the pandemic. "Once we get back to whatever the new normal is, I think they will all play a role in the spectrum of ways that we interact between clinicians and patients. The genie is definitely out of the bottle." 
Aside from COVID, most Americans view telemedicine as an easy and convenient option for their healthcare. But in many countries around the world, telemedicine could be a game-changer for their healthcare systems, giving both private and public facilities the ability to provide quality healthcare, especially to the most marginalized in their societies.  
Take Kenya, for example. About 70% of the population live in rural areas. If a family is fortunate enough to have a clinic within a day's walking distance, it will most likely be staffed with nurses or community health workers who offer very basic services. Anything more is hard to come by and considered a luxury they can't afford.   
But what if these small clinics could be set up to provide virtual visits with doctors from some of Kenya's private hospitals, or consultations with visiting doctors and surgeons from around the world?  What if virtual training centers could be set up to train doctors, nurses and community health workers so they can deliver better healthcare to the people of Kenya?  
For information technology services company A-Vu Media, the question is not "what if this can happen?" but "how soon can we make it happen?" 
Big ideas drive MATTER. When an individual or organization comes to MATTER with an idea about how to improve communities, we come alongside to help make it happen. A-Vu Media's big idea was to get a computer server over to Kenya, partner with a telecom company there, and introduce telemedicine to hospitals throughout the country so that everyone in Kenya, even those living in remote villages, have access to quality healthcare.
By collaborating with MATTER, A-Vu Media was able to send a server to Nairobi as part of a first-ever pilot telemedicine in Kenya program. Telkom Kenya, the largest telecom provider in Kenya, caught the vision for improving access to healthcare in their country and agreed to host the server at no charge. 
John Goodman, President and CEO of A-Vu Media, shared their vision, "Our organization has committed to be part of pilot operations that can significantly expand over the next few years to serve Kenya healthcare needs in rural and urban settings. Connections are planned to include both in-country and external resources that have historically traveled to or within Kenya that can now also connect using the Internet. These programs have proven their effectiveness in North America and Europe with significant expansion in many other countries."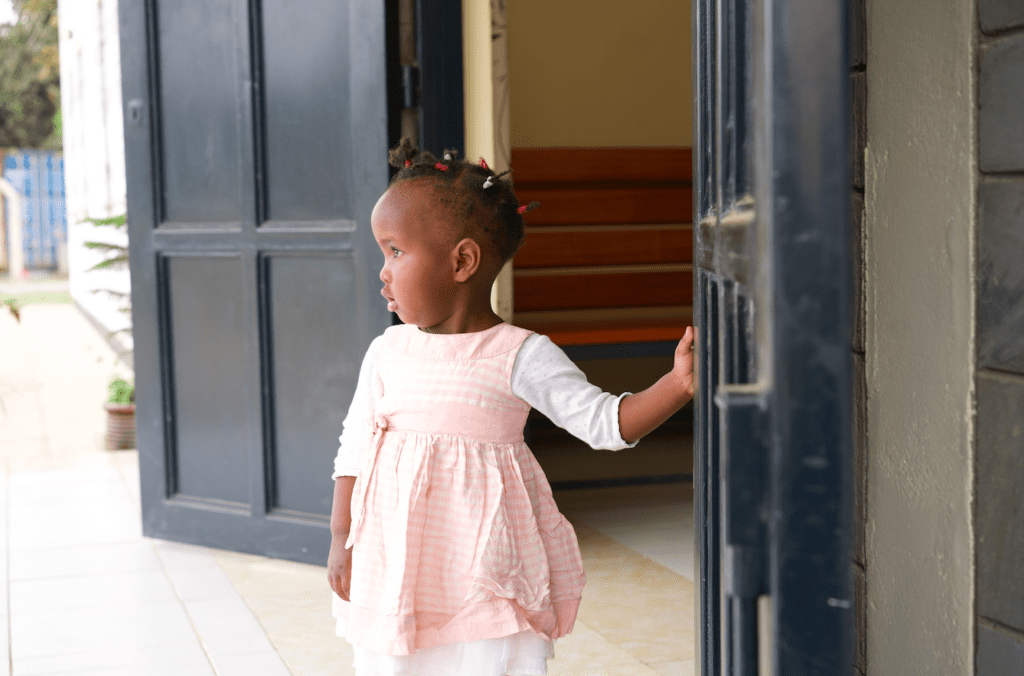 The program will be implemented in stages, beginning with larger hospitals in urban areas that have not been able to see their patients in person due to COVID restrictions. Once the medical community is familiar and comfortable with using telemedicine, the second stage will be to bring the service to rural clinics. In total, ten hospital and clinic locations will be part of the pilot program, including both private and government facilities.  
Equally exciting is the program's planned expansion into the Dadaab refugee complex along the border of Somalia. Consisting of three camps, the complex has over 200,000 registered Somalian refugees, making it the third-largest in the world. Bringing telemedicine into Dadaab will be nothing short of a miracle for the people living there, offering them access to life-saving medical care unheard of in most refugee camps. 
Thanks to forward-thinking companies like A-Vu Media and Telkom Kenya, there are plenty of reasons to be optimistic about the future of healthcare for the people of Kenya, especially those living in remote areas. Collaborating with companies like these to bring big ideas to life is what MATTER is all about. If you have a big idea for how to improve communities, locally, nationally, or globally, we'd love to partner with you to help turn your big idea into reality. People matter. You matter. Let's do good together.