Zimbabwe is suffering from one of the country's worst droughts in 40 years. For the women of Zimbabwe who are responsible to grow the food that feeds their families, hopelessness is setting in. Their small garden plots are parched and barren; their livestock dying. In a country once considered the breadbasket of Africa, 650,000 of its children are suffering from chronic malnutrition and the UN is warning that the nation is marching toward starvation.
But…what if we could do something to help the women of Zimbabwe feed their families? What if we could lower the rate of malnutrition among children and elevate the health of the nation? What if we could do it by planting trees?
We believe we can. With your help.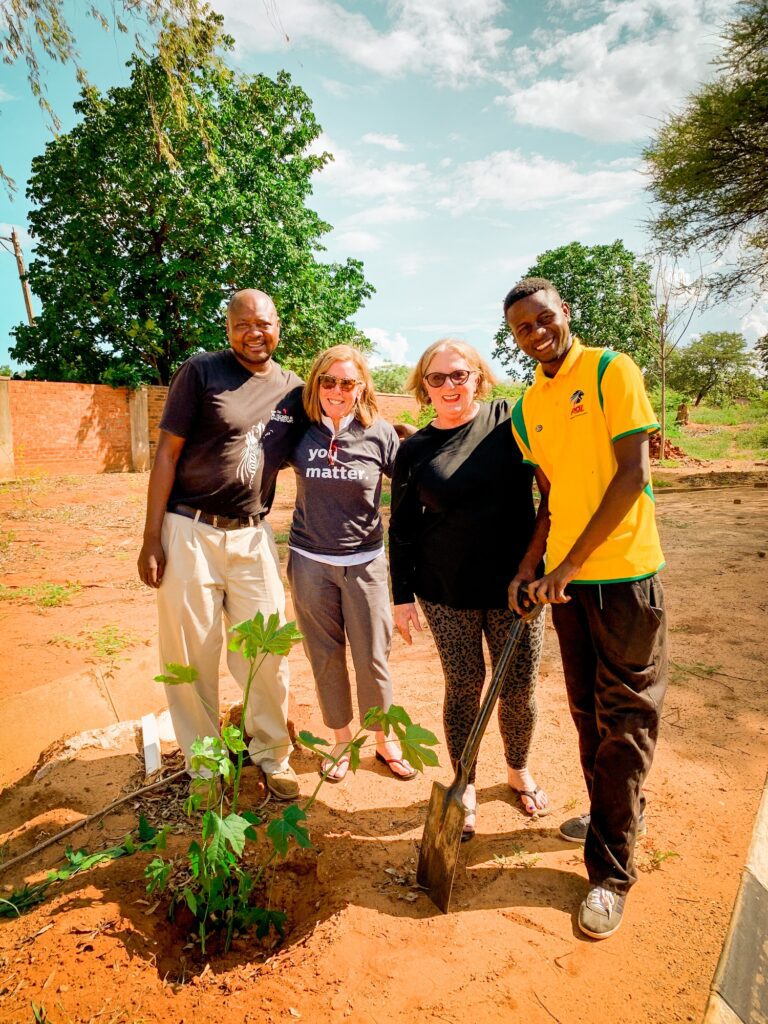 The Chaya tree is one of nature's most nutritious plants with many health benefits. It's also one of the hardiest, capable of surviving in the harshest of conditions – including drought. It produces high yields and is easily propagated. It is a green vegetable, a source of vitamins, protein, iron, potassium, offering high amounts of nutrients, even more than spinach! In short, the Chaya tree offers the food and nutrition that communities in Zimbabwe desperately need.
When MATTER friend and donor Sandi Young saw her first Chaya tree on a visit to Zimbabwe earlier this year, she couldn't stop thinking about it. "I got chills when I learned about the tree. I knew it had the power to change the health of this nation. Its leaves have as much calcium as a glass of milk, as much protein as in an egg and as much vitamin C as in a glass of orange juice. It's phenomenal!"
Captivated by Chaya's amazing attributes, the seed of an idea began to grow in Sandi's mind. Collaborating with MATTER over the course of this year, that seed has grown into a full-fledged campaign to plant Chaya trees throughout Zimbabwe, with the goal of increasing the health of the nation and empowering women with training on how to grow and cook the leaves of the tree.
Our idea is simple. For a mere $7, you can provide one Chaya tree that will supplement the nutrition for one person for a lifetime. Cuttings from that tree will be shared with 10 others, who will share their cuttings with 10 more and so on, creating exponential impact as we fill the Zimbabwean landscape with this powerhouse of a plant and its nutritious leaves, leveraging this valuable food source.
Designer Susan Block, who was also on the Zimbabwe trip and is an avid supporter of the campaign, explained her enthusiasm, "I'm involved in many charities but this one is special. This little jewel of a tree that provides balanced nutrition and improved health, that is not only easy to grow but is beautiful to look at, is going to make such a difference for the people in Zimbabwe. It's mind blowing!"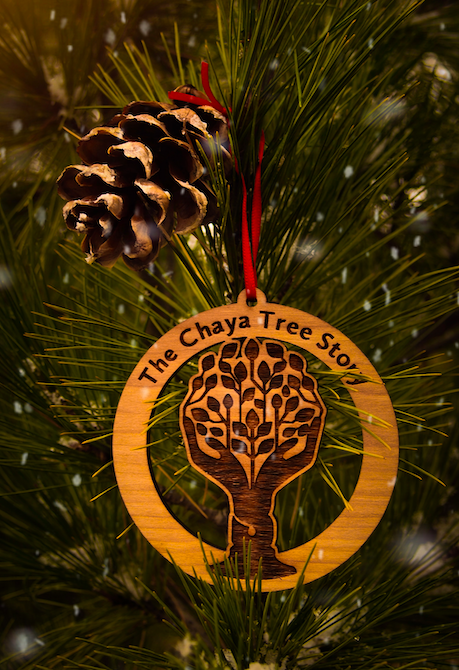 For Sandi, the fact that this campaign will work closely with women is especially meaningful. "I love working on projects that empower women, as women are the backbone of communities. Giving them the opportunity and ability to successfully feed their families and improve the nutrition of their communities is powerful."
With the holidays coming, now is the perfect time to join us in this life-giving campaign. You can give the gift of a donation in someone's honor or start your own fundraiser to increase your impact. With your donation, you will receive a beautiful ornament as a thank you.
"The power of this is that so little money will do so much. That means no matter how much or how little you have, you can help. By paying it forward we can improve the health of a child, a family, a community and a whole nation. It's entirely possible if we all do this together!" – Sandi Young
Join the Chaya Tree Story!
Plant a tree. Change a life.
Watch Sandi share her vision for the Chaya Tree Story in a recent Zoom call with MATTER's President, Quenton Marty, and Chris Newhouse, Vice President of Global Projects.