Something amazing happens when people come together to do good for others. A special vibe energizes the air, one of shared purpose and anticipation. Smiles come easily, and laughter fills the spaces between people. Strangers become instant friends, uniting around a mutual sense of compassion and service. In these moments, hope is born. Not a hope that merely wishes for a better world, but a hope that helps create it.
That's what happened this past Sunday at YOU MATTER FEST 2023. Under a glorious Minnesota sky, hundreds of MATTER's friends and supporters gathered to celebrate the hope that MATTERnation is bringing to communities here in the U.S. and around the world.
Among those honored for their selfless work on behalf of others was Jeannie Burns Buckner for the Jeannie Burns Buckner Maternal and Pediatric Hospital in Binga, Zimbabwe; Amanda Escen for MATTERbox Madness; Kris Hall for the Victoria Falls Boxing Academy and Children's Home; Roger and Nancy McCabe for their work in Senegal with the Gorgui Dieng Foundation; Sandi Young for the Chaya Tree Project; and Terri Williams for the MATTER Career Readiness Institute.
Entertaining the festival goers was MATTER's dear friend from South Africa, Ghapi. This amazing singing drummer and his band delivered an exhilarating show, delighting the crowd with everything from classic rock and roll to popular African tunes. For many, it was the highlight of the event.
"Since we had never heard of Ghapi, we had no idea what to expect," said Julie Kendall, who attended along with her husband, Jeff. "But wow! He put on a fantastic show! We enjoyed it even more knowing his special connection to MATTER. As someone who's volunteered with MATTER, I know what a great organization it is. This festival gave me an even greater appreciation for how diverse their work is and how much impact they're making here in our country and around the world."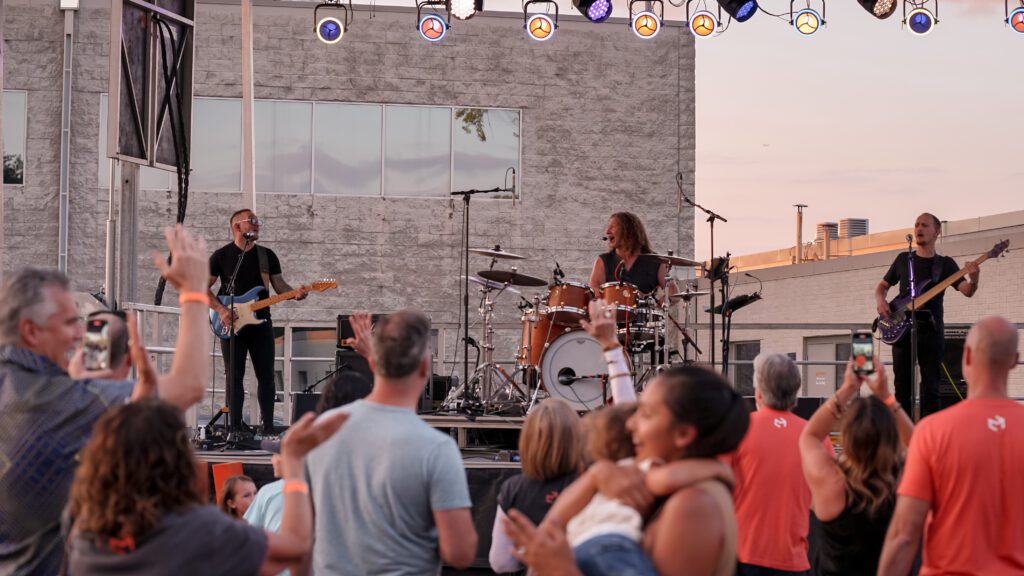 YOU MATTER FEST 2023 was not only a celebration of all the good that is being done for others but a rally cry for all the good that is still left to do. We asked for your support to continue MATTER's mission, and you responded. We not only reached our financial goal, but we surpassed it! Because of your generosity, MATTERnation will be able to launch even more projects that impact communities with beneficial food, better access to healthcare, innovative education, sustainable agriculture, and so much more.
Reflecting on the event afterward, honoree Sandi Young shared her thoughts, "Not only was the YOU MATTER FEST very entertaining – Ghapi and the band ROCKED it! – it was also very educational. The immersive vignettes were an effective way to demonstrate and communicate the important details of MATTER projects. It made me super proud to be a longtime supporter knowing what good work MATTER is doing around the globe. Plus, it was a blessing to hang out with the MATTER team, meet other supporters and volunteers, and make new friendships in the big-hearted, like-minded crowd!"
We couldn't agree with you more, Sandi. That's the power of people coming together to create a better world by helping others and improving communities, truly celebrating hope and impact. Let's do it again next year!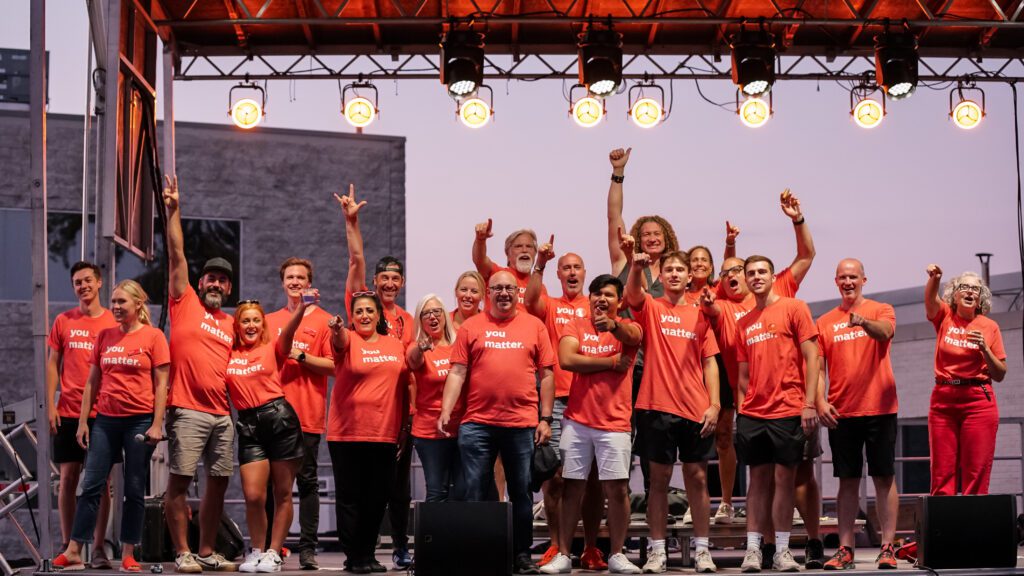 Special thanks to our YOU MATTER FEST sponsors: Roger and Nancy McCabe Foundation, Wexford Commercial Construction; BMO Harris Bank, Casey Carl, City View Electric, Jones Coffee, Mains'l Services, Inc., Nür Technik, Tradition Capital Bank; Richard Brown, Jeannie Burns Buckner, Taft, Allina Health, eSutures, Huntington Bank, MPR Orthopedics, Sanneh Foundation, Amanda Escen, Waypoint Capital Advisors, Crazy Fresh, Chris Wolohan, WestCMR, Excelsior Brewing Company, Falling Knife Brewing Co., Insight Brewing, and Modist Brewing Co.
And to all of MATTERnation – our partners, donors, volunteers, supporters, and friends – we say a very sincere thank you! Without you, we would not be able to fulfill our mission of helping people launch projects that improve communities. If you're not yet part of this global movement, please go here to learn more.
Here's a highlight video of YOU MATTER FEST 2023!