Imagine you're a young person in Zimbabwe. You're a good student and thrive in your local high school. As your academic skills flourish, your teachers encourage you to pursue a university degree after graduation. You would love to go, but there's a mountain of obstacles in your way.
First, your family barely makes ends meet. You know they can't afford the expense of a university education. You're well aware of the fact that they're waiting for you to finish high school so you can work full-time to help contribute to the family's income. Second, even if you did go to university and get a degree, you know there are few jobs available. You realize you would have to do what most of your peers with university degrees routinely do: leave the country to pursue a career where the jobs are – in South Africa, the UK, Germany, or even the United States.
So what do you do? If you can scrape the money together, do you leave your family in the lurch while you pursue a university degree? Do you then say goodbye to your home and family to work in another country? Or do you say goodbye to your dreams and join your family selling vegetables on the side of the road? For most young people in Zimbabwe, the choice is clear. And that's how the cycle of poverty continues generation after generation.
But what if that cycle could be broken? What if there was another path for students in Zimbabwe to achieve their dreams without a university degree or having to leave their country?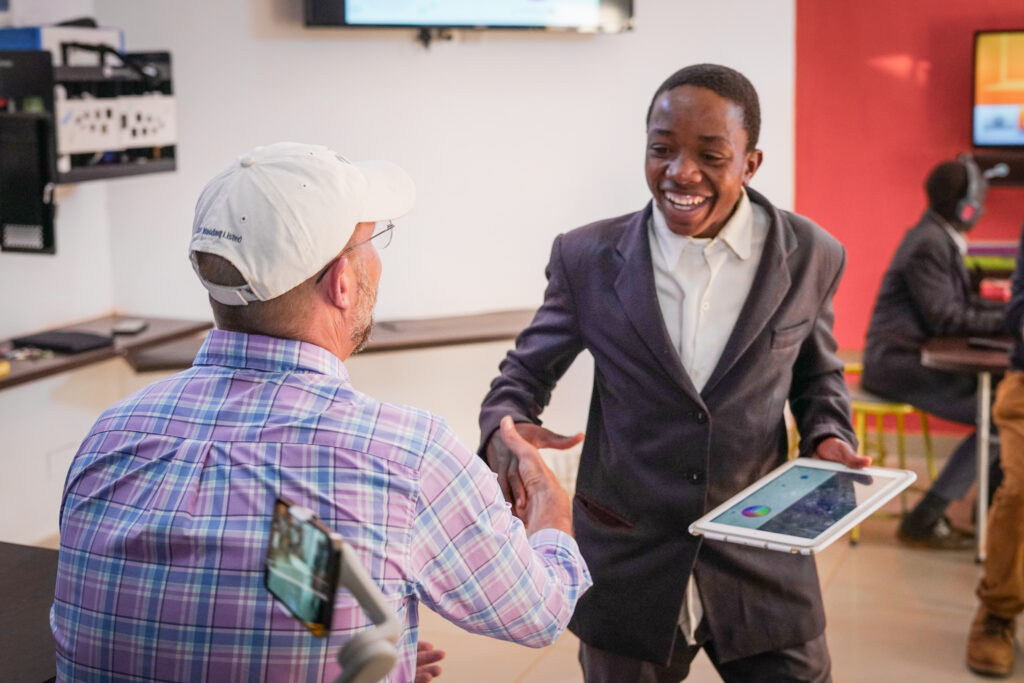 Thankfully, there is. The newly opened MATTER Career Readiness Institute in Victoria Falls, Zimbabwe, was created to train students for remote technology jobs with US and other international companies. The first cohort of 19 students started in January. The rigorous 12-month course focuses on coding and software technology, as well as trains students on the soft skills required to work as professionals in the global marketplace. Upon graduation, the students will have achieved international certification in Apple coding and software development. And perhaps best of all, it has guaranteed them remote paid internships with Institute sponsors Jamf and Mains'l Services Inc. These US companies can't promise them jobs after their internships, but the chances are good they will be hired as remote employees.
The MATTER Career Readiness Institute is the brainchild of MATTER partner and friend, Dean Hager, CEO of Jamf, a Minneapolis-based, global computer software company specializing in Apple management solutions. Jamf was also instrumental in developing the MATTER Innovation Hub, a student-centered, technology-focused learning program that is already in six locations in Zimbabwe, serving students in primary and secondary schools. The MATTER Career Readiness Institute is the next step for graduates of the Innovation Hub.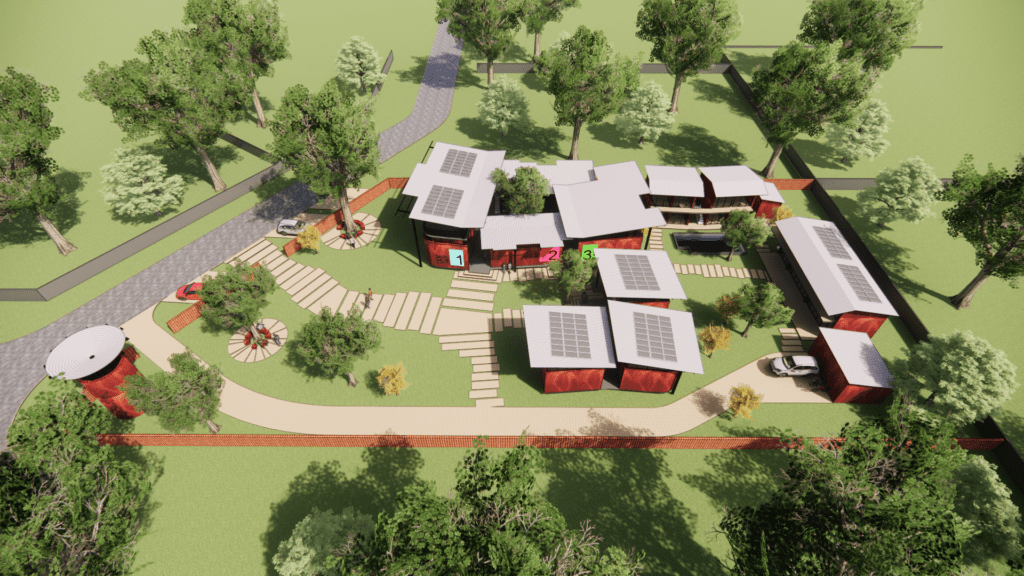 "The Institute will provide them the opportunity to have a US job working with a US team, making a good salary and staying in their community and impacting it," said Jeremy Newhouse, MATTER's Chief of Financial Strategy & Africa Projects. "The impact is not only going to be improving the economy for their family and the community, but an important benefit will be working with US or international colleagues that will expand their mindset to think beyond what is possible. I think these students are going to be the future leaders of Zimbabwe because they're going to gain a global perspective while staying in Victoria Falls. They'll have captured a global perspective of how best to run companies and operate in developing economies. This is a big game-changer."
Terri Williams, founder and CEO of Mains'l Services Inc., a Minnesota-based company offering person-first solutions for people with varying abilities, is excited about the potential impact on both her business and the students' lives. "For me, it's the perfect match. We're crying for coders for our software program. To think that these kids in Zimbabwe will have the opportunity to intern with us, and possibly be hired by us, but stay there, live lives of meaning and purpose, and give back to their own country, that's an opportunity we had to jump on. We're very excited."
Currently meeting in the Shamwari Center, plans are underway to build a campus for the Institute, complete with a training center, student housing and work pods. Little by little, the mountain of obstacles is coming down for students in Zimbabwe who want to pursue their dreams. And as the obstacles are removed, the potential for change in their lives, the lives of their families, their communities and even their country become possible. We can't wait to see how these students will change their world!