We're launching the first of twelve 2022 episodes in a new series, You Matter Stories. Today is Episode 1: Bringing Healthcare to Remote Zimbabwe.
 —————————-
"We often use the phrase, 'The middle of nowhere.' This is the closest to the middle of nowhere that I've ever seen."
Rebecca Newhouse, MATTER's Chief of Staff and Development is talking about rural Binga, Zimbabwe, where an incredible new clinic was recently built and will soon open. With its primary focus on maternal and pediatric care, the clinic will be the first healthcare facility for the 40,000 people that live in Binga, as well as the 140,000 people that live in its surrounding villages.
Building a clinic in the middle of nowhere is no small feat. Building it during a global pandemic is a miracle. The trek to Binga takes up to eleven hours by vehicle, traversing roads that are nearly impassable. There is no water or electricity. Small, simple huts dot the landscape. This is a community largely forgotten by the rest of the world.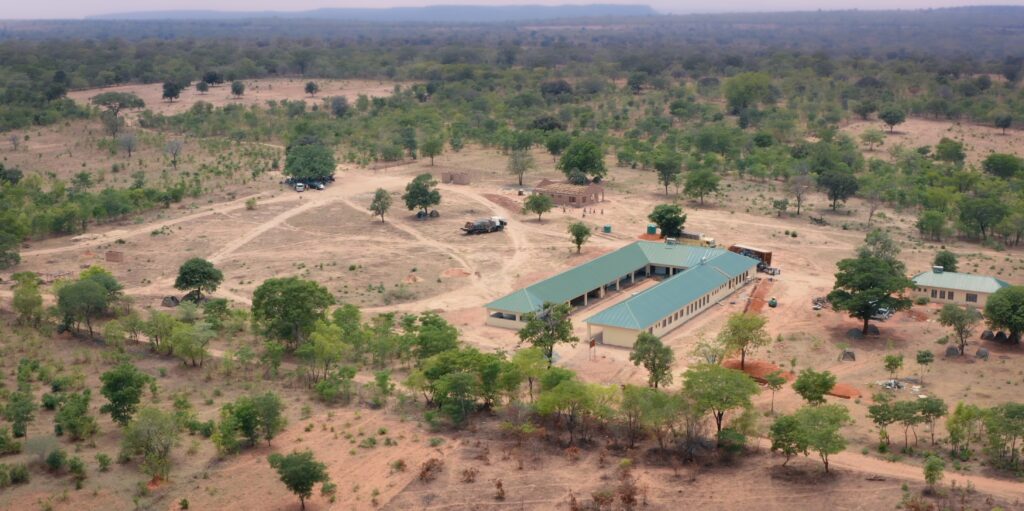 Over the years, other well-intentioned organizations committed to building a clinic in Binga. They all gave up. One group made it as far as building a small one-room structure before they called it quits. It has stood empty for years, a testimony to the nearly impossible challenge of bringing healthcare to people living in such a remote location.
That was until Jeannie Burns Buckner came along.
After helping to open a clinic with MATTER in Arusha, Tanzania, Jeannie turned her attention to the needs of bringing healthcare to remote Zimbabwe. At dinner with the First Lady of Zimbabwe in 2019, the First Lady pointed to Binga on a map and told Jeannie, "This is the most remote location in our country, and this is where I want a clinic." Right then and there, Jeannie committed to do the impossible. And she did.
Jeannie is a force of nature. Her passion for improving healthcare for women and children comes from her deep love for her children and grandchildren. Knowing how blessed she has been in her life has given her a sense of responsibility to others.
"When I traveled to Tanzania to be part of the opening of the hospital there, it struck me that I've always had a passion to help kids in Africa. And I realized that I could have an effect on the infant and maternal mortality rate by helping build these fantastic facilities where babies and moms could be safe. I have four kids and six-plus grandkids, and there was never a question that their births would be safe. I want mothers in Africa to have that same feeling."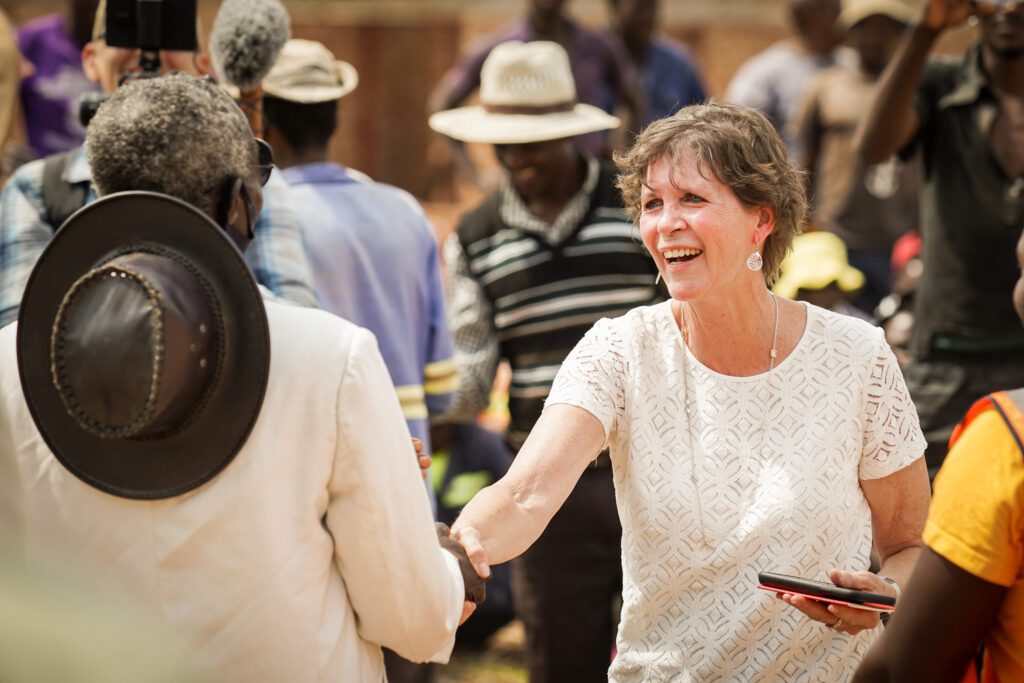 Collaborating with The First Lady's Angel of Hope Foundation, Love for Africa and MATTER, Jeannie spearheaded the mission to bring a maternity and pediatric clinic to Binga. Boreholes were dug for water. Generators were brought in for electricity. Trucks laden with building supplies made over 100 arduous journeys to Binga. Despite numerous slowdowns due to the pandemic, the mission went forward.
In less than two years, the Jeannie Burns Buckner Maternity and Pediatric Clinic was built. And it is easily the most beautiful clinic in all of Zimbabwe.
But it's more than just a clinic. For the mothers who will walk miles and miles to the clinic, there's a mothers' waiting quarters where they can stay until they deliver their babies. There will be a staff quarters as well to house the on-site and visiting medical personnel. A nutrition garden will be established to provide healthy food, including Chaya, to the patients and staff. And there's even talk about building a playground for the young children who will be staying at the clinic with their mothers.
The middle of nowhere has turned into somewhere pretty special.
"We had a great team of people invested in this. We just determined that no matter what the hardships were, we were going to get it done. And that's the miracle, that we did get it done when others couldn't," Jeannie reflected recently. "I want to thank the First Lady of Zimbabwe and Rachel with the Angel of Hope Foundation; Blessing Munyenyiwa and his amazing Love for Africa team; the incredible Dr. Mike Jeans; the Ministry of Health, who will be supplying the staff and the nurses for the clinic; and of course, MATTER. This wouldn't have happened without all of us working together."
Coming alongside Jeannie to help her launch this most challenging and rewarding of projects has been an inspiration to everyone at MATTER. Thank you, Jeannie, for letting us join you on this epic journey. And thanks as well to Blessing Munyenyiwa and Love for Africa for your back-breaking work to make the impossible possible.
Watch this incredible project come to life in Episode 1: Bringing Healthcare to Remote Zimbabwe