If anyone tells you miracles don't happen today, point them to the Victoria Falls Boxing Academy and Children's Home in Victoria Falls, Zimbabwe. Here, a series of unlikely events brought people together from around the world to follow a dream of helping abandoned children.
Today, that dream is becoming reality thanks in large part to two visionaries, strangers when this story started, living on opposite sides of the world.
It all began decades ago, when a young boy, abandoned by his family and living on the streets of Zimbabwe, learns to box. As the boy grows, so does his love for boxing. After becoming a successful coach, he opened his own boxing academy.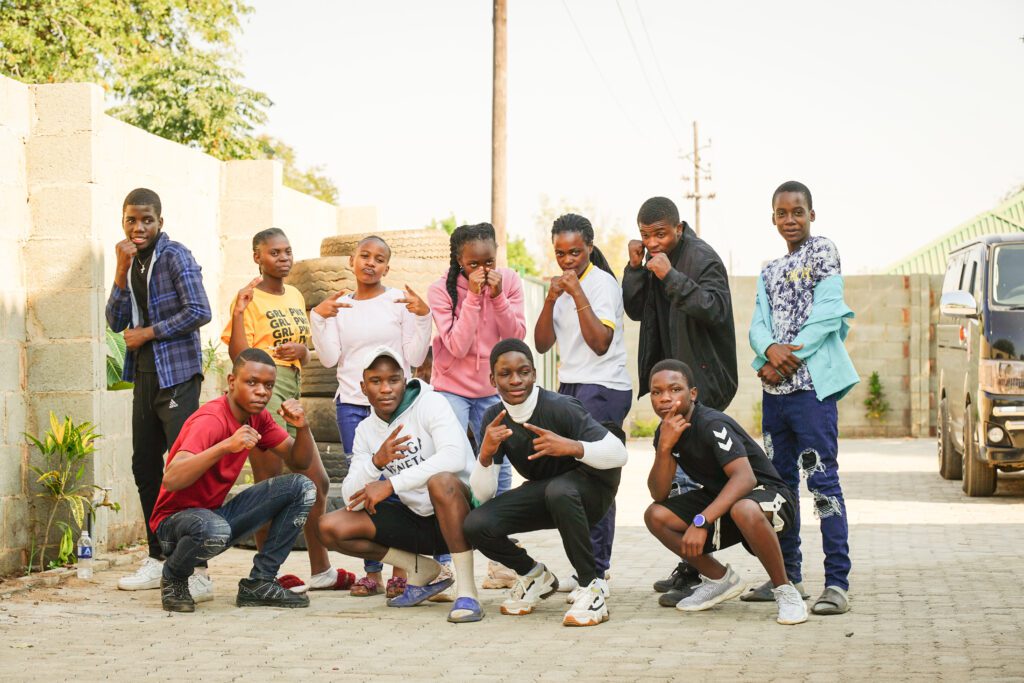 Among the boys and young men who come to Tobias Mupfuti's free boxing academy, some are homeless, having been abandoned by their families just as he had been. Tobias gives them shelter at the academy and soon they are sleeping under the boxing ring at night and learning the sport of boxing by day.
Tobias and his wife, Shuvai, a young couple with few resources to spare, not only provide the kids shelter, but also feed, clothe, and pay for their education. As the number of homeless children grows, Tobias and Shuvai begin to dream of building a proper home for them. They pray that God will find a way to make their dream come true.
On the other side of the world, a woman in Minnesota has a vision. The vision is to open an orphanage in Africa. She's puzzled, unsure of how in the world it would happen, but feels compelled to explore the idea. After all, she thinks, if this vision is from God, then He surely has a plan to make it happen.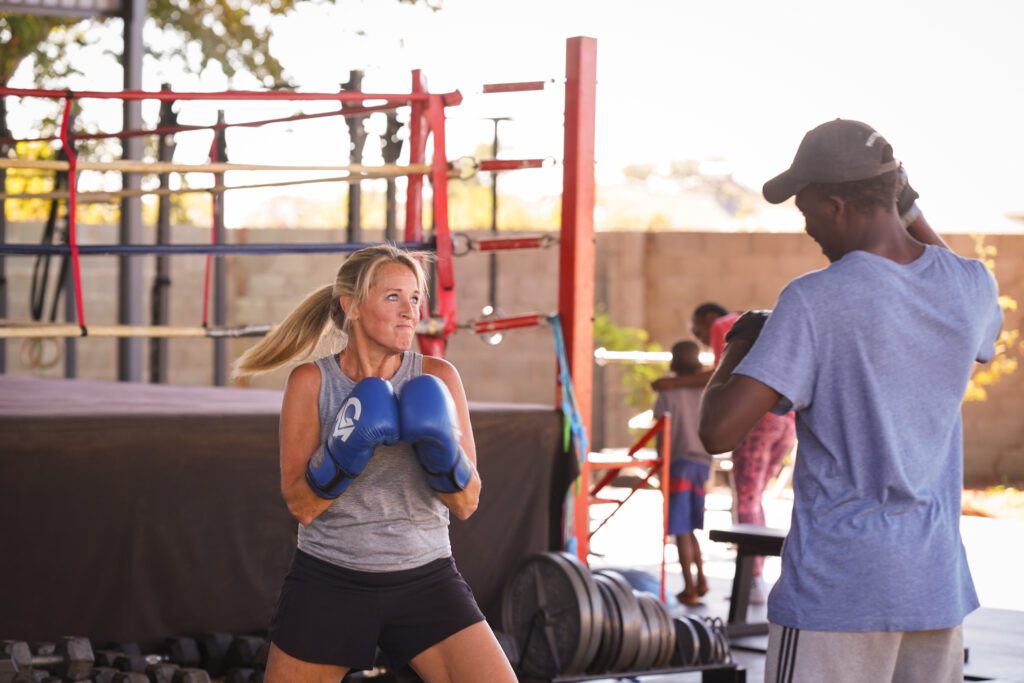 The woman is Kris Hall. Years earlier, Kris lost her husband to cancer. To cope with her grief, Kris turned to boxing. She too fell in love with the sport, unaware that a few years later someone else who also loves boxing would help her find a new purpose for her life…
Seeking answers to her vision, Kris talks with MATTER President, Quenton Marty. Surprised, he tells her about Tobias and Shuvai's dream to open a children's home. Kris' vision seems confirmed. After praying about it, she's convinced God is leading her to help Tobias and Shuvai fulfill their dream.
After meeting with Tobias and MATTER, Kris agrees to help fund the two-phase project. The first phase would involve building a state-of-the-art gym that serves as the financial engine to support the children's home. In August, construction of the gym was completed, and the facility opened its doors to a very excited community. With phase one complete, phase two of building the children's home can begin. Tobias' dream is beginning to take shape.
For Kris, a woman of deep faith, her goal for the project is simple. "I want the kids to know they have a God who loves them and a place to call home, and a family. And that even though bad things have happened, there's something really great ahead for them."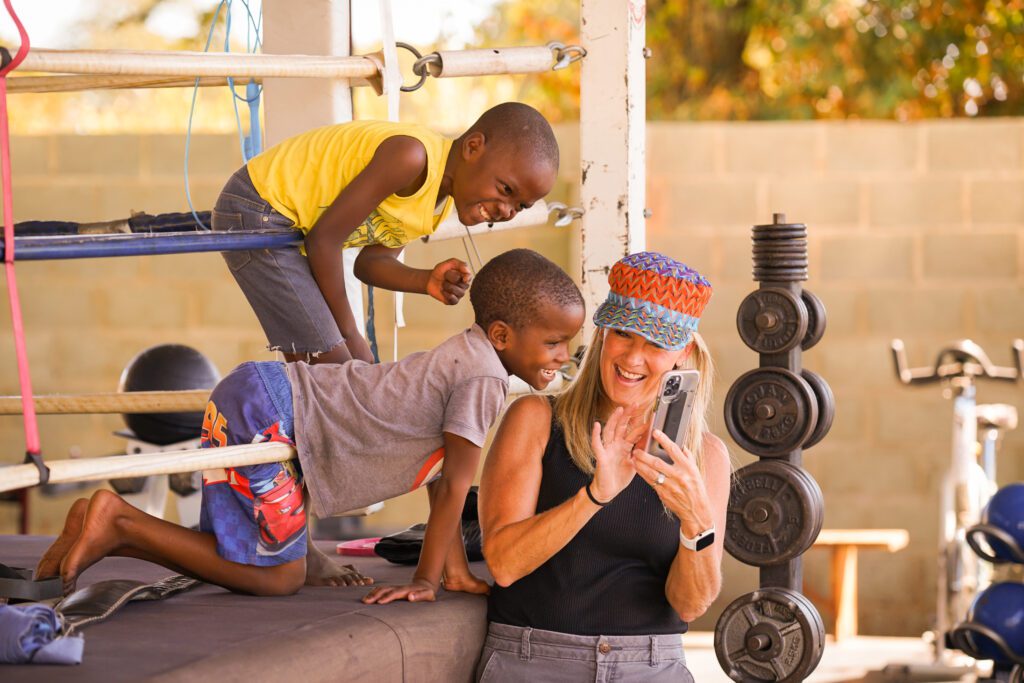 Over the last couple of years, these two strangers have become friends. No, more than friends. Bonding over a shared vision and working through the challenges to make it come to life have knit these two together as family. Kris gets regular updates on the children and prays faithfully for them. To honor Kris' impact on their lives, Tobias and Shuvai named their firstborn after her. It's clear these relationships will continue long after the project is complete.
As Tobias reflects on all that has happened to bring his dream to life, his explanation is simple, "It's a miracle." Kris agrees and sees more miracles coming. "This is just the beginning of whatever God wants to do with these kids. I'm so glad I can be part of it!"
Come meet Kris in person and hear more inspirational stories like hers at YOU MATTER FEST this Sunday, Sept. 17th! This free, family-friendly event will feature live music, food trucks, games, and interactive experiences. Register today and get free drink tickets with your registration!
Watch Kris Hall's inspiring You Matter Story episode!