Meeting Amanda Escen for the first time, you'd never guess she's the mover and shaker behind one of MATTER's most successful initiatives of the last decade. Humble and unassuming, she shies away from the spotlight, preferring instead to make her mark behind the scenes. And she surely has made her mark here in Minnesota and around the country.
Thanks to this hardworking wife, mother and successful career woman, hundreds of thousands of children and families, including thousands of corporate volunteers, have been impacted by a simple idea that she put into action almost a decade ago. Hers is a powerful story of what one person can do when they believe they matter…
Foundational to everything MATTER does is our simple belief that people matter and that their ideas and actions can change the world. We here at MATTER love nothing more than to help people put their ideas into action to impact communities and change lives.
One of the best examples of the power of believing you matter is Amanda. Now Chief Operating Officer for the University of Minnesota Foundation, a decade ago Amanda was working for Cargill and looking for a volunteer activity that her team could do to give back to the community. Reaching out to MATTER, she organized a MATTERbox food packing event that was so well received by her team she expanded it the following year to a company-wide packing competition. And that's when an idea struck her.
"It was really just a simple idea and I thought it would be fun if it could become something bigger," Amanda said recently. "But I never thought it would still be going at this point."
Her simple idea was to expand the MATTERbox food packing competition outside of Cargill to include other companies in the Twin Cities. The response was enthusiastically positive. MATTERbox Madness was born.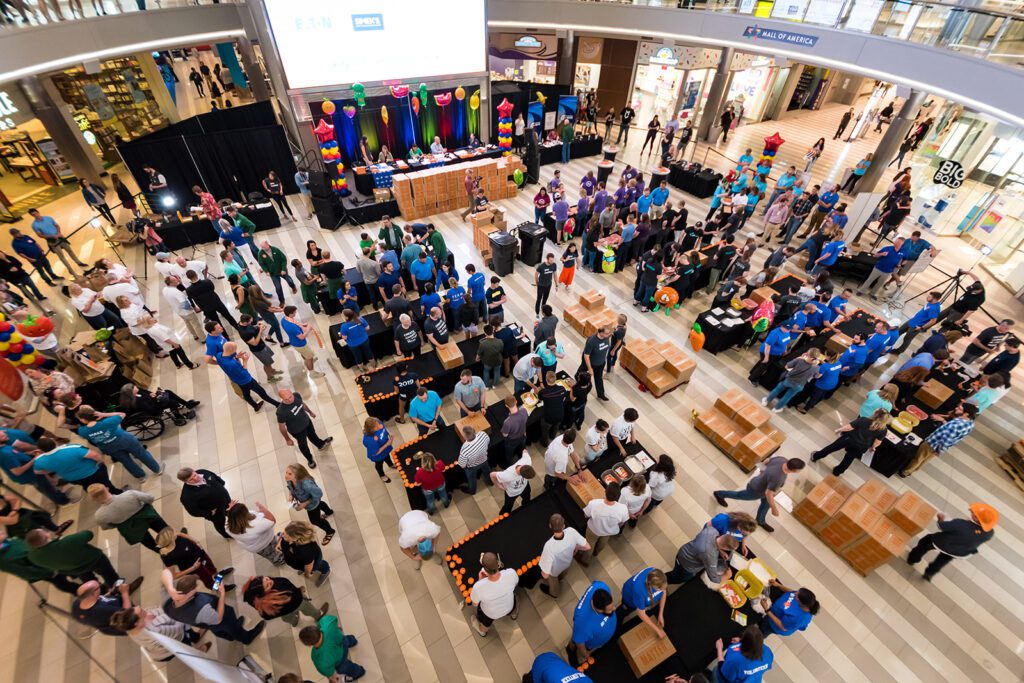 Nine years later, 144 corporate teams, including more than 1,500 volunteers, have packed more than 300,000 beneficial meals for children and families in communities across the country.
The competitions, held over the years at TCF Field, the Mall of America, and various locations around the country, are fast and furious as corporate teams race to pack MATTERbox snack packs with beneficial food and encouraging YOU MATTER notes for the recipients. Though the competition is fierce, there is always an uplifting spirit of comradery between the teams as they cheer each other on to make the biggest impact they can for their communities.
Michael Ackmann, co-founder and CEO of Artisan Venture Lab, who was part of the 2015 winning team, explained what made the competition special, "It was a healthy competition, a fun environment where everybody was there knowing they were doing some good that day. And that is worth its weight in gold, to have your organization know they are part of the community working with an organization like MATTER that's committed locally and elsewhere."
Taking home the trophy in 2018 was Little and Company. CEO and Chief Creative Officer, Joe Cecere, reflected on the importance of giving back to the community, "When I think of you matter, it means everybody does matter. Some people need a little help, and if you can provide that help, then you should do it because we're all in this together."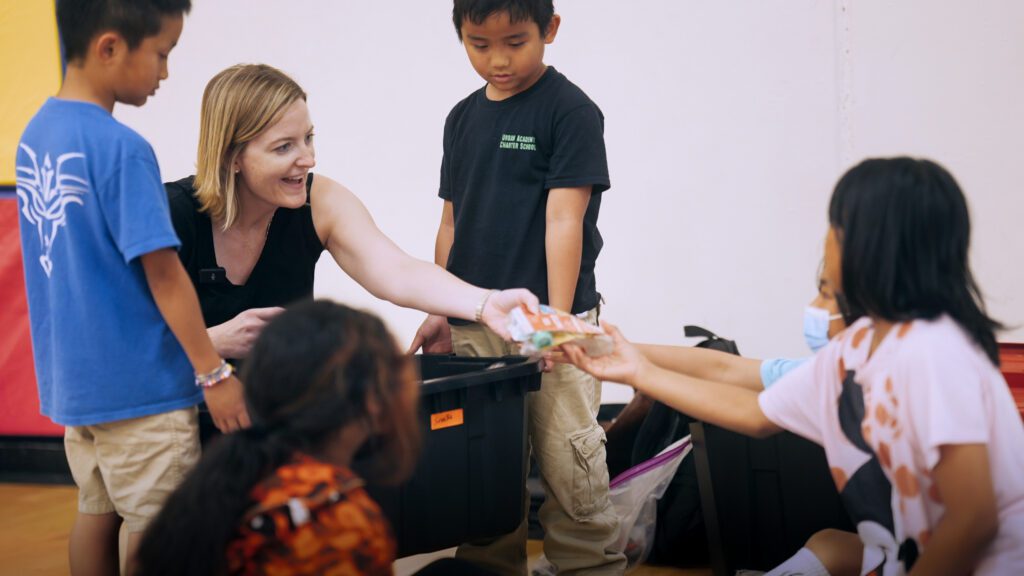 For Amanda, watching her idea grow over the last nine years and seeing its impact extend beyond the Twin Cities, has taught her an invaluable lesson about the power of one person to create change. "You really can make a difference. You don't need to be someone who has millions of dollars to make an impact. You can make a very meaningful impact with just simple ideas and giving your time."
We couldn't agree more. Whether it's taking action on a new idea or supporting one that's already been developed, MATTER is here to help you make a meaningful impact in your community.
A great place to start is by registering your company to be part of MATTERbox Madness 2024. It is sure to be a special event as we celebrate ten years of friendly completion to impact lives here and across the U.S. Register here today!
Watch this inspiring story about Amanda's simple idea, now a force for good nationwide.