2021 was another year of unexpected challenges. But with these challenges came incredible opportunities to help people launch projects that improve communities. Together with our donors, partners, supporters and volunteers, we impacted more than 2.5 million people in 15 countries worldwide.
2021 also marked the end of a three-year strategic plan that started in 2019. Over the course of the last three years, we impacted more than 8 million people with healthy food, improved healthcare and innovative education.
Here are some of the highlights of what we were able to accomplish together in 2021:
We distributed more than 170,000 healthy meals to those suffering from food insecurity, hunger, and crisis.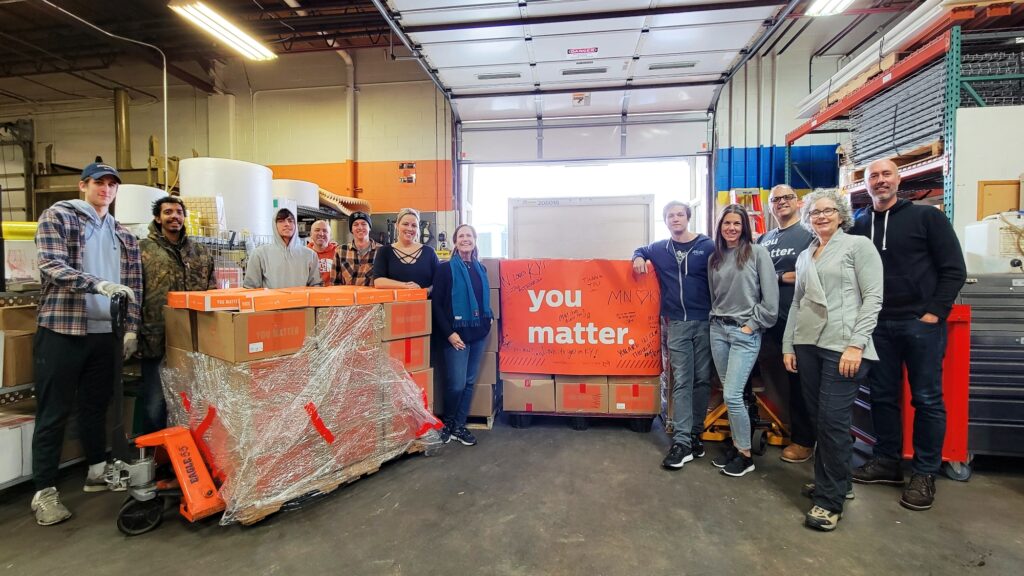 With many employees now working from home or doing a hybrid of at-home and in-office work, our MATTERbox Volunteer Kits were a popular choice for companies looking to fulfill their charitable team building efforts. Using our Volunteer Kits, 150,000 healthy meals were packed by employees from AIG, Ameriprise Financial, BMO Harris, Benson-Orth Associates, Boston Scientific, Castlelake, Colliers MSP, Deutsche Bank, JPMorgan Chase & Co, Land O'Lakes, MN Timberwolves and MN Lynx organizations, OST, The Outdoor Greatroom Company, PCL Construction, SALO, Shine Wealth Ameriprise Financial, SUCCESS Computer Consulting, Stonebridge Capital Advisors, Sychrony Financial, Target, and WSB.
Though our MATTERbox Madness was virtual this year, that did not hinder the enthusiasm from the participating companies including Bell Bank, Cargill, Eaton, Innovation Office Solutions, Lube-Tech, North Memorial EMS, Thermo King, Tradition Capital Bank, Trimble, Vomela and Wildamere Capital Management. Special thanks to Platinum Sponsor, Buddy Fruits for their donation of 50,000 of their healthy and delicious fruit pouches that were included in the 50,000 snack packs provided to our community partners last summer through Feeding MN, our joint campaign with 5 Eyewitness News 
Because of the efforts of these incredible organizations, not only was MATTER able to provide meals to our community partners throughout the year, but we were also able to respond quickly to the crisis in Kentucky by sending 10,000 healthy snack packs, along with other essential items, to communities devastated by the tornadoes in early December.
MATTER Innovation Hub projects were launched in Zimbabwe and Afghanistan, bringing to 12 the number of Innovation Hubs operating in six countries worldwide – including the first one in Minneapolis!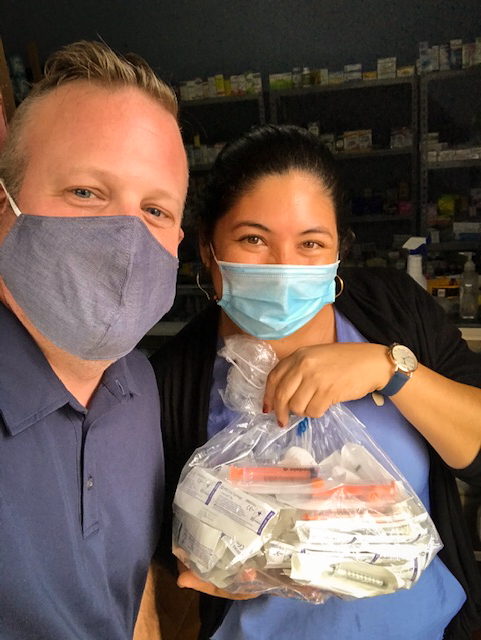 We sent 87 shipments of medical equipment and supplies, farm equipment and food to 15 countries, saving more than 3.2 million pounds of medical equipment from landfills.
Over the last three years, our efforts to repurpose excess medical equipment and supplies for use in hospitals and clinics around the world saved 5.5 million pounds of medical equipment from going into landfills. That's a win-win for everyone!
Not to mention…
We planted 75,000 nutritious Chaya trees in Zimbabwe and are gearing up to train 400 women farmers how to grow and cook Chaya for their families in 2022.
We Rocked the Lake with The Rolling Stoners and raised over $287k to continue improving communities here and around the world.
We helped our friend and donor, Kris Hall, launch her LEEP Project to save the lives of women in Zimbabwe.
And last but not least…
This year, we formed a social enterprise team to generate revenue outside of fundraising to cover MATTER's operating expenses with the long-term goal of using 100% of donor dollars to go toward projects and initiatives.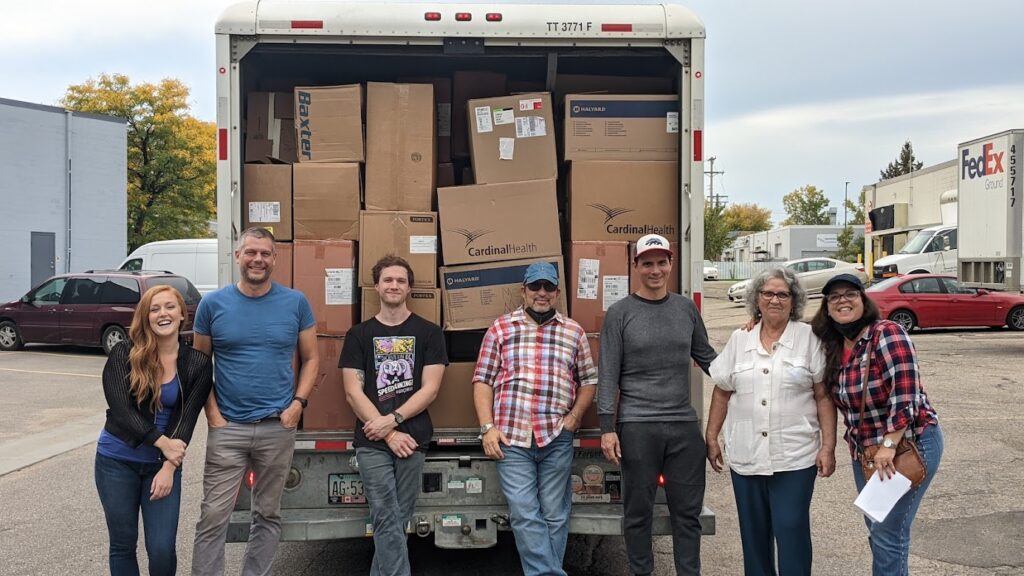 This year's efforts were so successful that we recast our vision for 2022 and beyond. Beginning next year, our vision is to reinvent a self-sustaining model of charity that inspires people to action for good.
But being self-sustaining is only part of the goal. We also see this as a unique opportunity for MATTER to use this revenue to donate to projects as an organization or even start our own! Recently, we were able to donate $15,000 toward a project for the Cuban people being launched by Aurora and Nachito Herrera. They were thrilled to receive our gift and we were thrilled to be able to donate to their efforts to improve healthcare in their home country of Cuba.
These are just a very few of the highlights of the year. As 2021 comes to a close, we want to say a sincere thank you to everyone who partnered and collaborated with us to improve communities here and around the world. Your ideas and actions are changing the world, and we're honored to come alongside you to help make it happen.
Watch this video to learn more about our impact in 2021.