Let's Put The 'Do' In Donate
The MATTERbox Volunteer Kit is designed to help you launch an impact project right in your own community.
It's an easy and safe way to volunteer to do good, right from your own home.
You matter.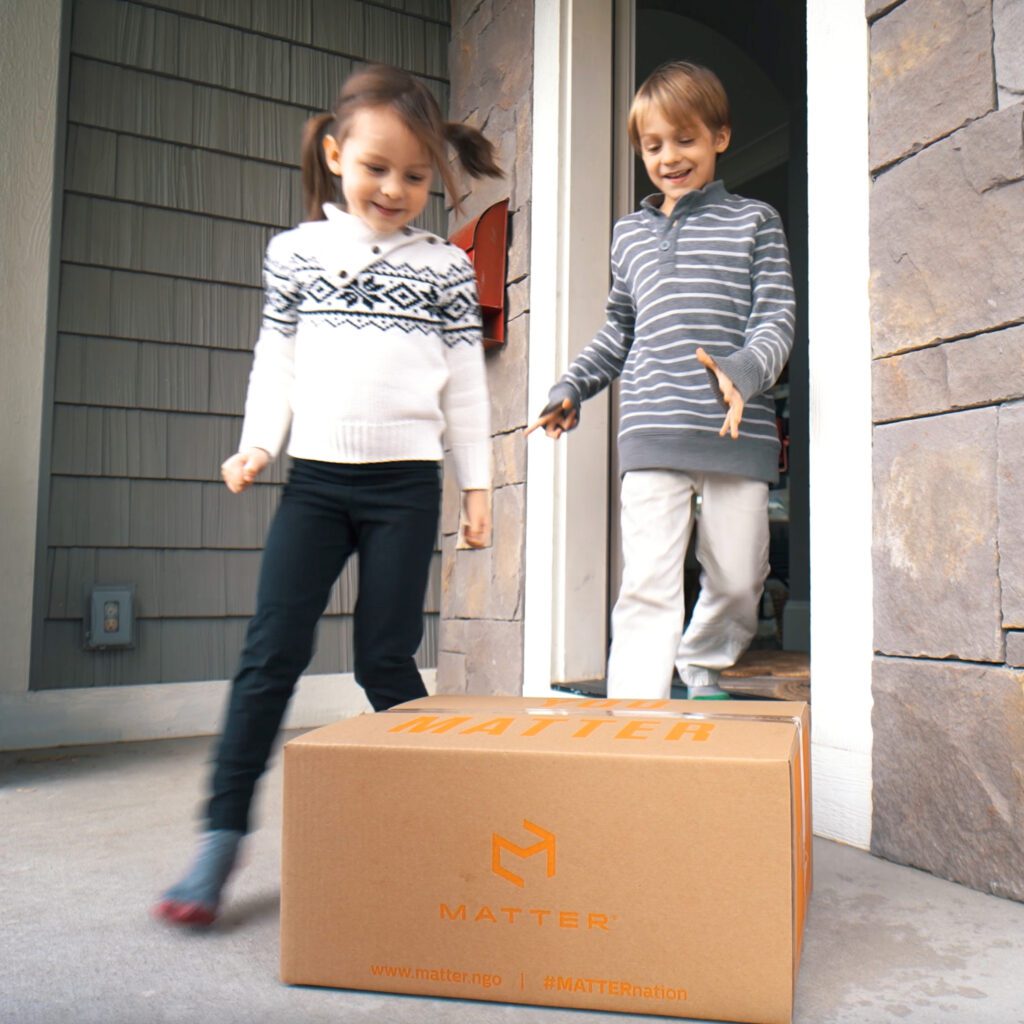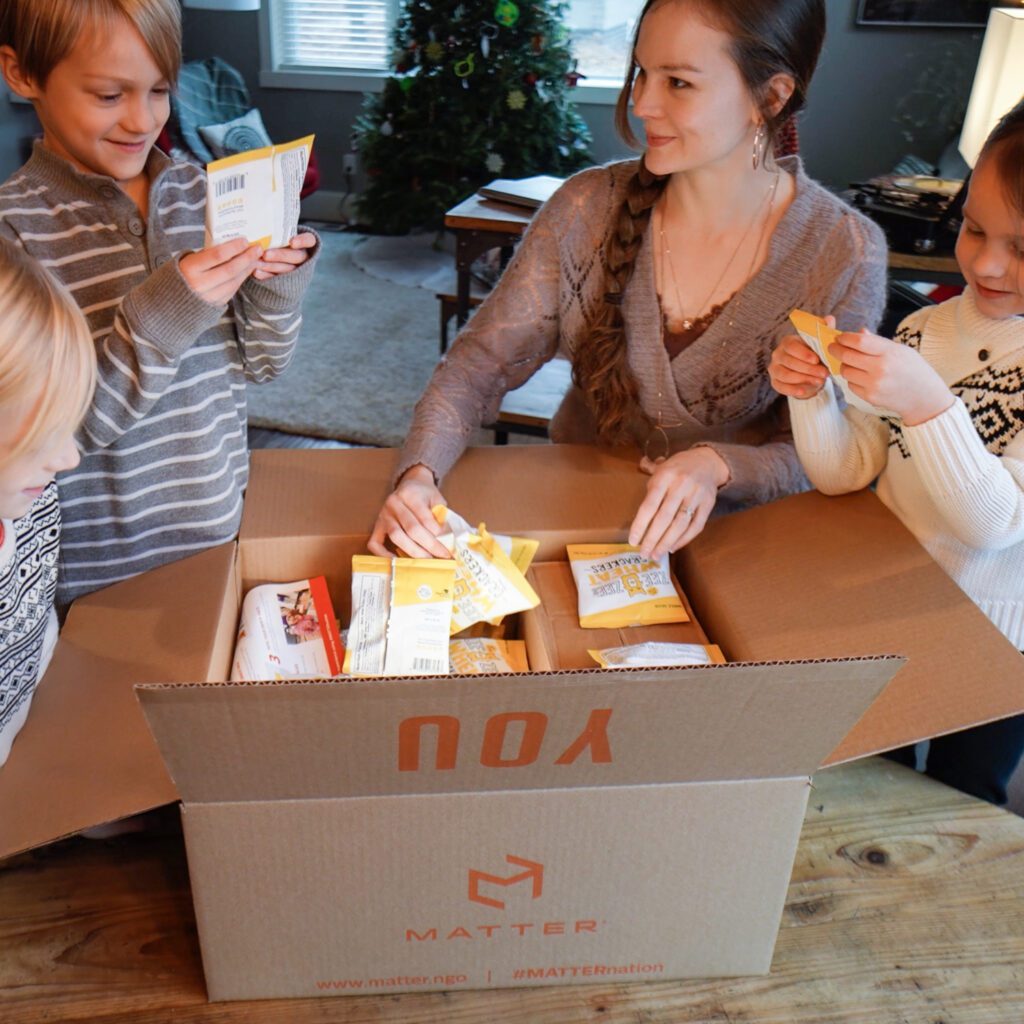 MATTERbox Volunteer Kit
Each Kit comes with everything you'll need to
pack 50 healthy snack packs to distribute in
your neighborhood. This at-home volunteer
activity makes it easy to do good.
TIME: 30 minutes estimated to pack
PARTICIPANTS: 1-10 people
QUANTITY: produces 50 snack packets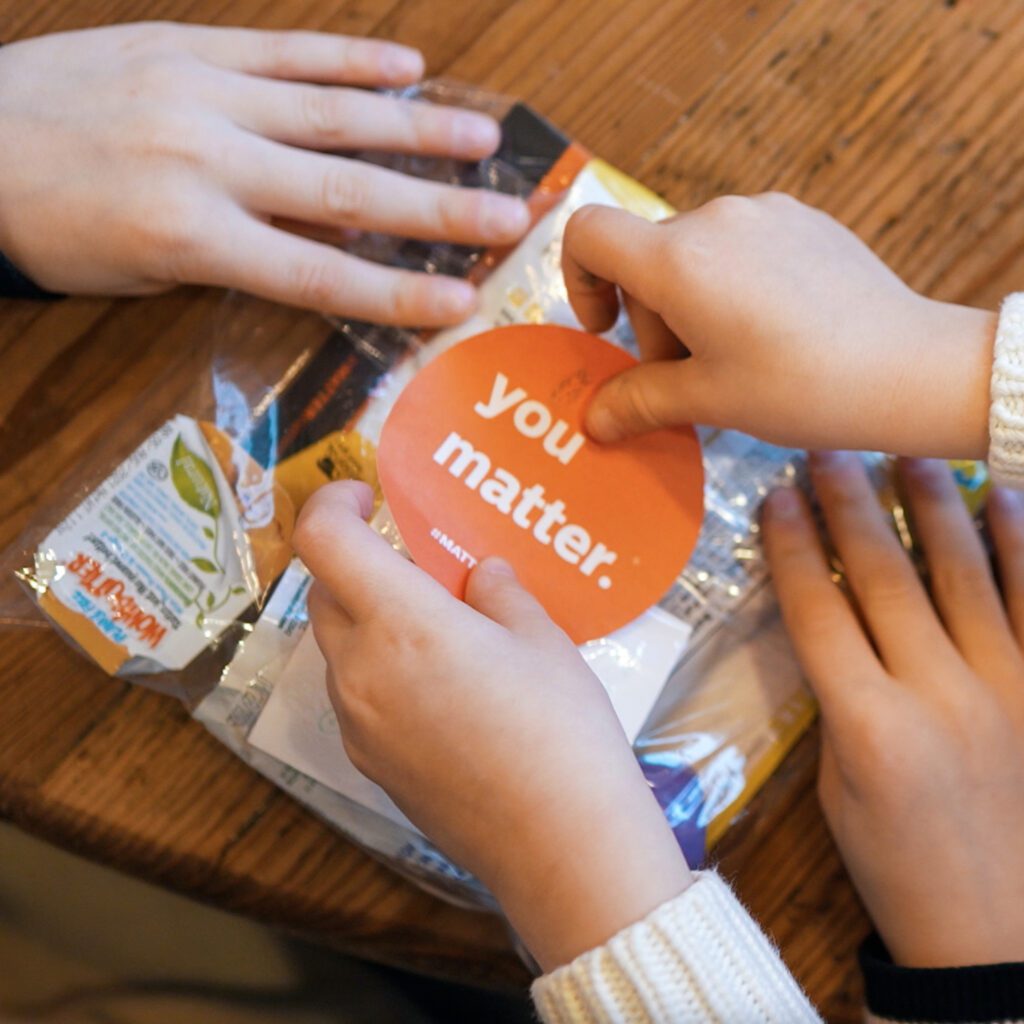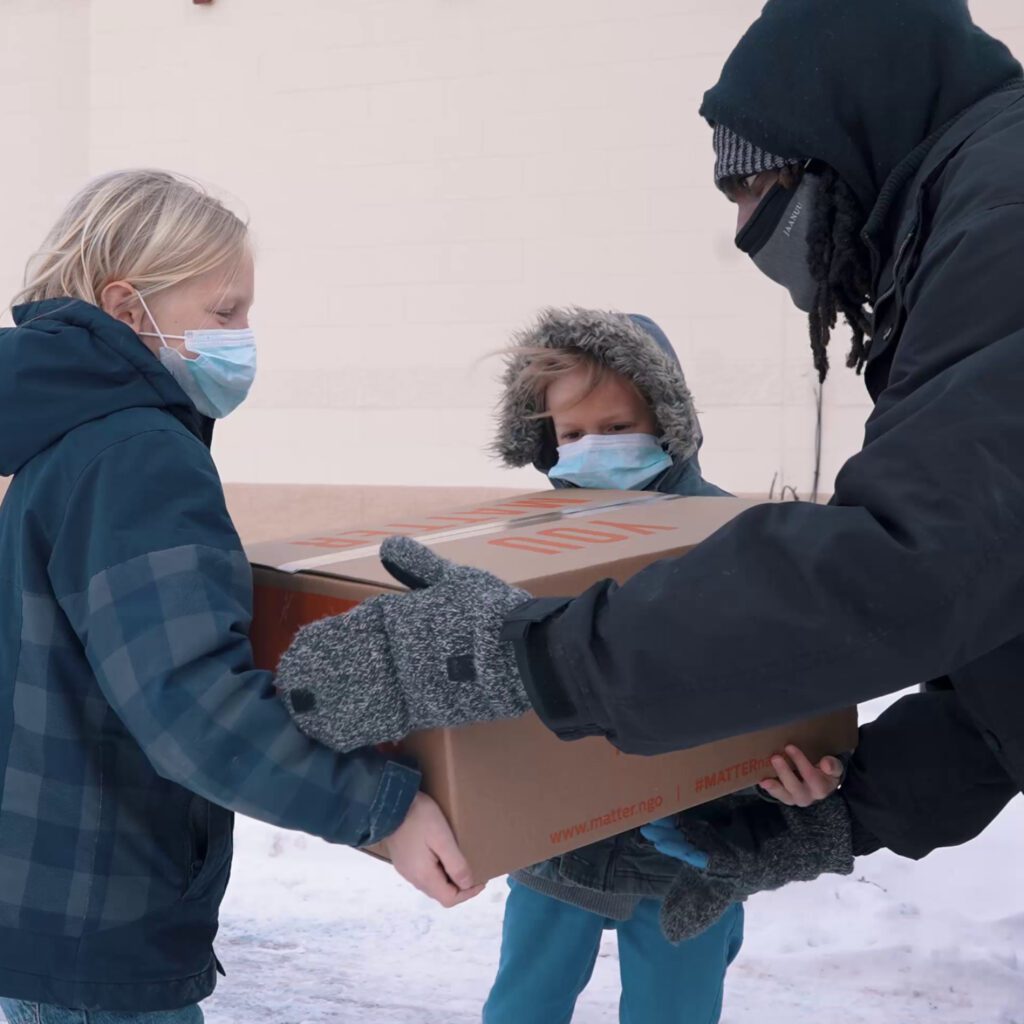 Unsweetened applesauce, whole grain crackers, wow butter, you matter notes.
Pick up locally in the Twin Cities or shipped anywhere in the U.S. (26 lb box).
You can give your packed snack packs local churches, first responders, schools and after-school programs, or other community organizations. Or bring them back to MATTER and we'll distribute them to our community partners.
&nbsp
&nbsp
YOU MATTER
Why Help?
You matter. By helping to provide healthy food to those who lack access, you're making a difference in their lives and showing them that they matter. And that means everything.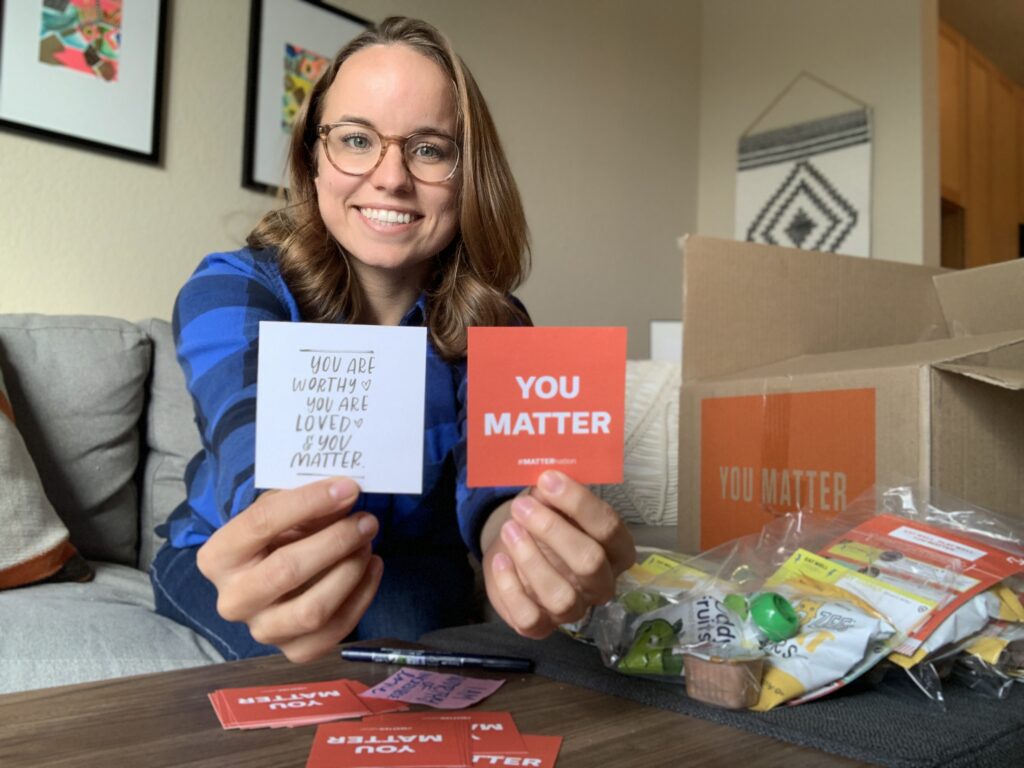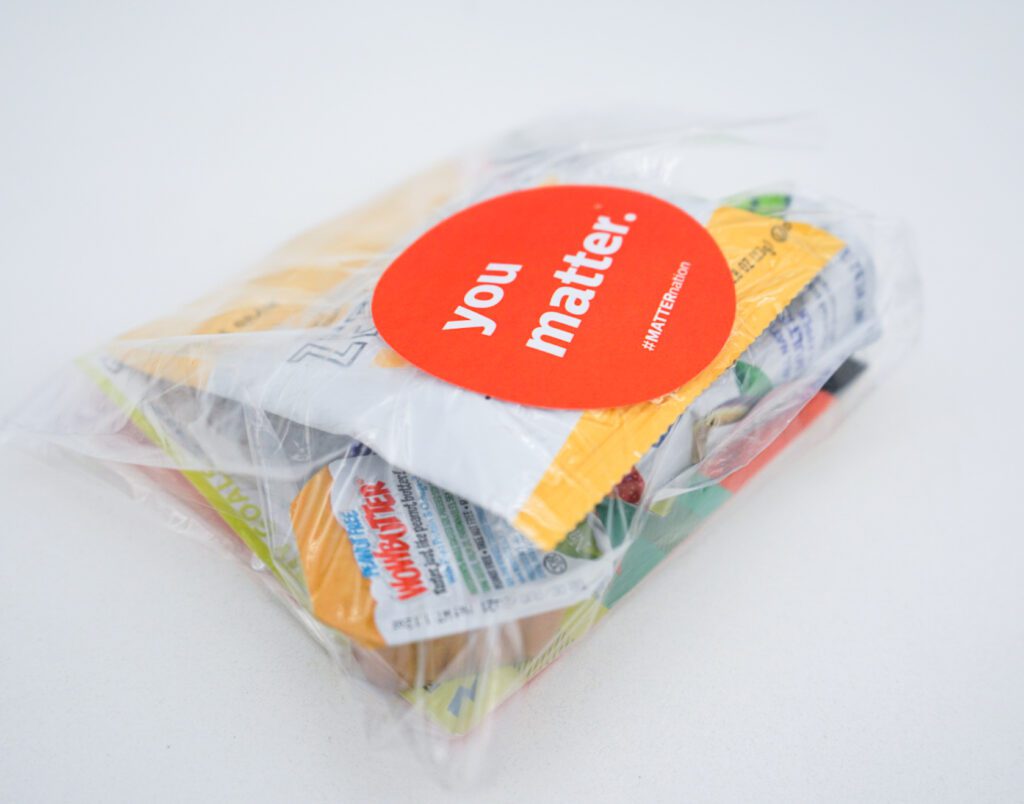 &nbsp
&nbsp
SNACK PACKS
Why Healthy?
Today's kids may be the first generation to have a shorter life span than their parents due to poor eating habits. MATTERbox snack packs are a healthy alternative to junk food and taste great. We focus on quality products that are whole grain, low sodium, and low sugar.
&nbsp
&nbsp
COMPANIES & GROUPS
Employee Engagement?
Packing MATTERbox Volunteer Kits makes for meaningful and fun corporate events. Whether for a team or a company-wide event, MATTER can customize experiences that bring employees together in-person or virtually to strengthen employee engagement and boost morale, all while doing good for the community. To plan out your company experience or discuss ideas for employee engagement, please contact: victor@matter.ngo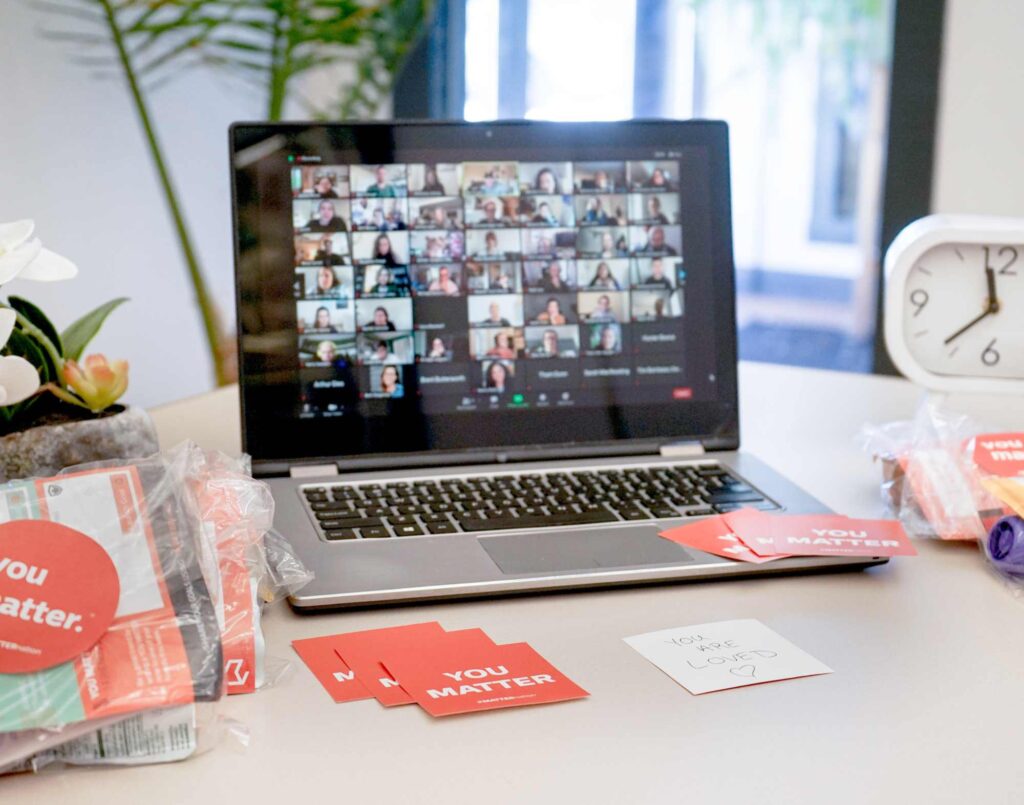 Let's put the 'DO' in Donate!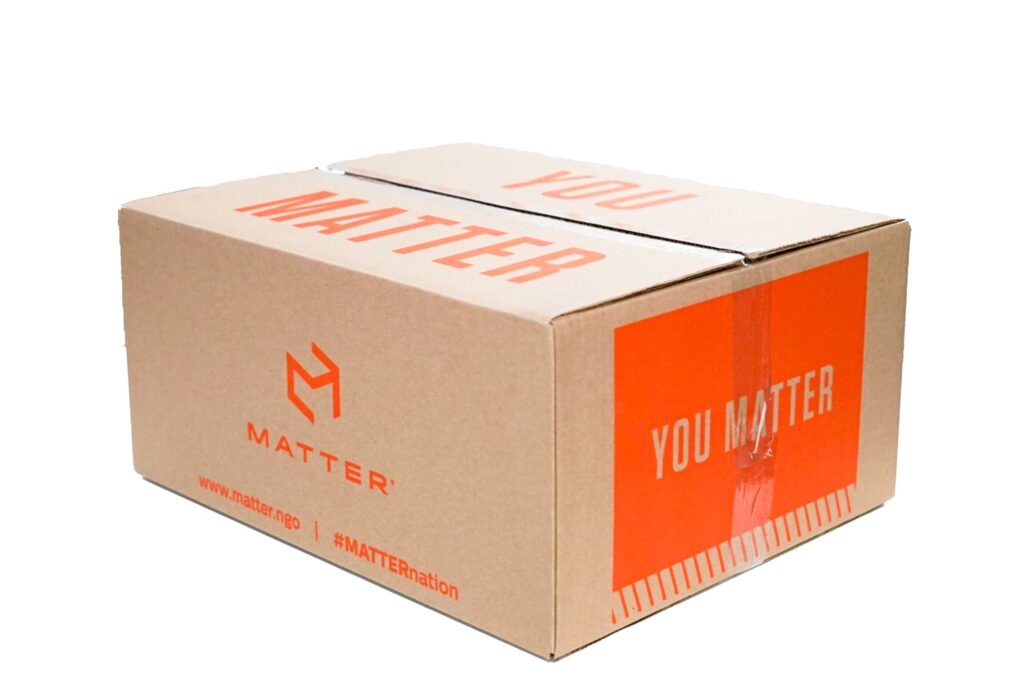 Your Feedback
"Thank you so much for the opportunity to allow me and my family to make snack packs for those in need. My 5-year-old enjoyed doing this and learning the value of giving back! Your purpose is inspiring and appreciated!"
"Thank you for all the work you do for our community and finding ways to make it possible virtually!"
"Thank you for providing a way for our team to help others!"
"This was an amazing way to be able to help out in the community! Truly appreciate you letting us be a part of it!"
"Thank you for developing a creative way to still volunteer in our community from home!"
"Thank you for supporting our communities and enabling such a great volunteer opportunity."
"Thanks for all the work you do to support our communities!"