The beginning of a new year brings with it fresh opportunities, along with the anticipation of unfolding possibilities. Having wrapped up a three-year strategic plan that impacted more than 8 million people worldwide since 2019, we're excited for our next three-year strategic plan to begin this year.
Guided by our continuing mission to help people launch projects that impact communities, our strategic plan for 2022-2024 will implement our new vision focused on reinventing a self-sustaining model of charity that inspires people to action for good.
Since the arrival of the pandemic in 2020, non-profits have struggled to keep their doors open. Early in 2021, the Associated Press reported that more than one-third of U.S. nonprofits were in jeopardy of closing within two years due to the pandemic's effect on the nation's economy. In Minnesota, over 300 nonprofits shuttered last year with many more expected to close in 2022. As well, 30,000 nonprofit employees have lost or left their jobs since the pandemic began.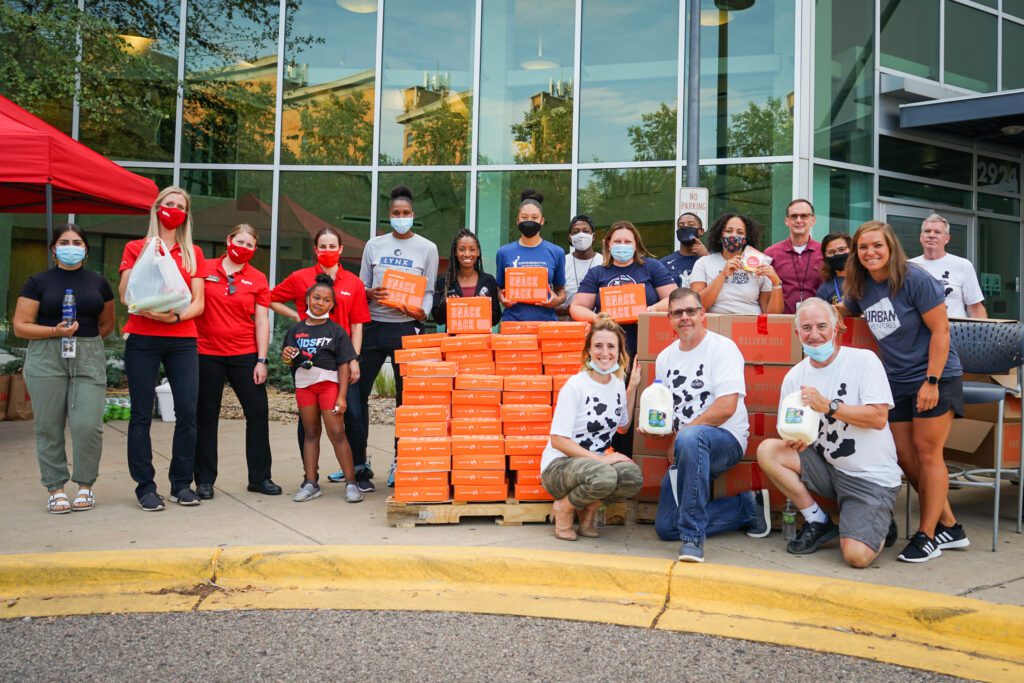 At MATTER, the financial instability of the last two years provided an opportunity for us to reimagine a new model for generating revenue outside of our fundraising efforts. Following in the enterprising footsteps of our founders, Megan and Dennis Doyle, who instilled entrepreneurial values into MATTER's DNA, we formed a social enterprise team tasked with finding ways to generate revenue to help cover our overhead expenses with the long-term goal of becoming a self-sustaining organization. This would accomplish two very important things. First, it would provide the security we need to continue to operate amidst financial and societal uncertainties. Second, and most importantly, it would mean that 100% of donor dollars would go toward projects, increasing and expanding the impact on communities worldwide.
Though it will take the next three years to fully implement this new vision, last year's initial efforts were far more successful than we anticipated, especially and most importantly in the social impact we were able to make. Through our MATTER 360 initiative, we repurposed 3.3 million pounds of excess medical equipment and supplies, diverting it from landfills and helping our donating hospital partners achieve their goals of environmental sustainability. Additionally, our MATTERbox Volunteer Kits helped companies create meaningful employee engagement events, packing 150,000 healthy meals for communities nationwide.
We were also able to use our social enterprise efforts to respond quickly to the crisis in Kentucky in December. Working with our partners, we put together a shipment of food and relief supplies for the communities devastated by the tornadoes. Thanks to the efforts of our social enterprise team, MATTER was able to cover the freight cost and get the shipment out in a timely manner, instead of having to wait to raise the funds to cover the cost.
Casey Carl, Chief Omni Strategy and eCommerce Officer at Walmart, and a member of MATTER's board of directors, commented on MATTER's new vision,
"One of the things I've always appreciated about MATTER is their willingness to be bold and innovative in their mission of helping people launch projects that improve communities. This new model of charity is yet another example of that. In creating a vision to become a self-sustaining organization, MATTER's ability to impact communities will be unprecedented in the non-profit sector." 
As we move into this new year, we are excited for more opportunity as we implement our new strategic vision with a model of charity that inspires people to action for good. How can MATTER help you, your company, or your foundation improve a community locally or around the world this year? Connect with us and let's collaborate together to make this world a better place in 2022 and beyond!