Collaborative and creative experience…anywhere!
The next generation does not have the necessary problem solving, critical thinking, and continuous learning skills allowing them to meet the challenges of the future–a future that will be defined by the Fourth Industrial Revolution, a global technology revolution that will fundamentally alter the way we live and work.
The MATTER Innovation Hub is offered through a collaborative partnership with Jamf.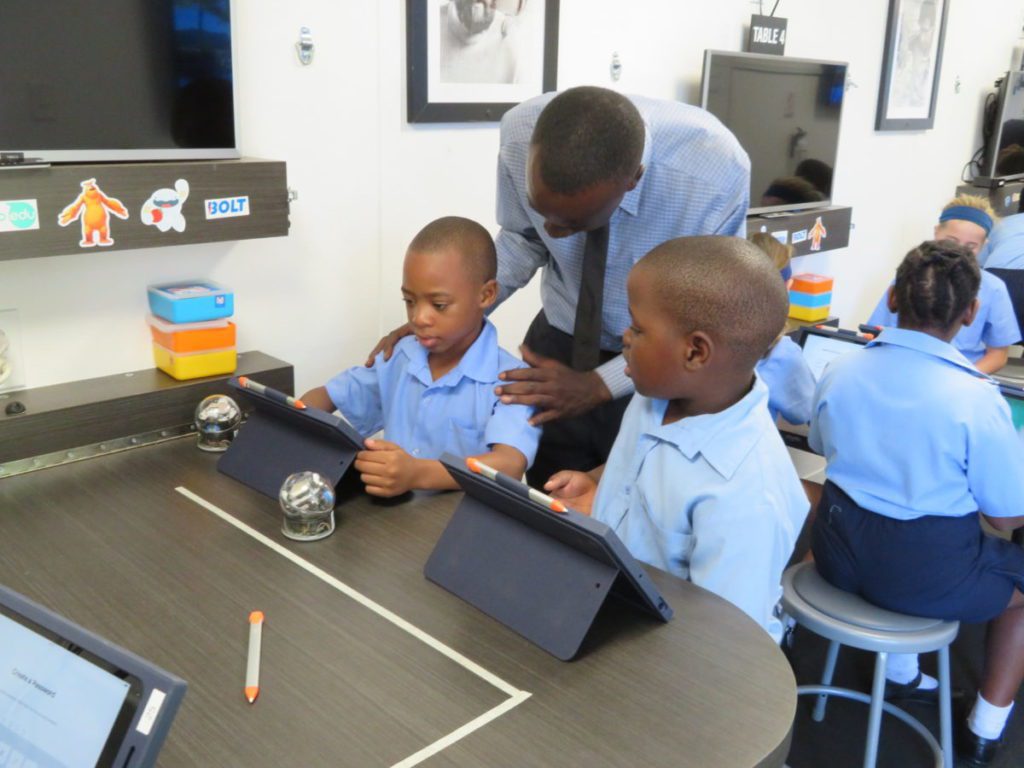 21st Century Success Factors
According to experts, these are the main factors that will lead to success in the 21st century:
Geographic Flexibility — work from anywhere
Knowledge Based Economy – learn from anywhere
Demonstration of Skills – beyond exam scores
Key MATTER Innovation Hub Principles
Engaging Environment
Promotes active learning, critical thinking, problem-solving skills, creativity and leadership development. Emphasizing the importance of gender equality in learning, the MIH is a safe, welcoming, student-empowering environment, providing equal opportunities for personal growth for tomorrow's leaders.
Student-Centered Learning
The MIH learning environment provides for a gradual shift of teaching methods away from a traditional teacher-centric approach and toward a more enriching, engaging, and personalized student-centered focus. Using STEM/STEAM curriculum, the MIH prepares learners of all ages to meet the demands of tomorrow's technological challenges.
Sustainable Design
Turnkey Apple classroom solution that includes solar power, Internet, networking, and app-based curriculum delivery for 250 kids for three years. Designed for ease of use, implementation and maintenance. Three-year support of all included equipment and systems.
MATTER Innovation Hub Implementations
Station: A mobile, single unit for up to six kids. Can be installed in any existing classroom or designated learning space. Includes an Apple TV, networking, Internet and app-based curriculum.
Current locations: Senegal and Uganda
Pod: A classroom in a converted shipping container with five learning stations. Includes solar power, climate control, networking, Internet and app-based curriculum delivery for 250 kids for three years. A three-year commitment is required, after which time a determination will be made regarding the feasibility of building a center to replace the pod.
Current locations: Haiti and Zimbabwe
Center: A permanent structure, on location, with all the capabilities of the pod. The center contains two rooms; one has five active learning stations, the other is open space and can be adapted to whatever space best meets the students' learning needs.
Current locations: Haiti and Zimbabwe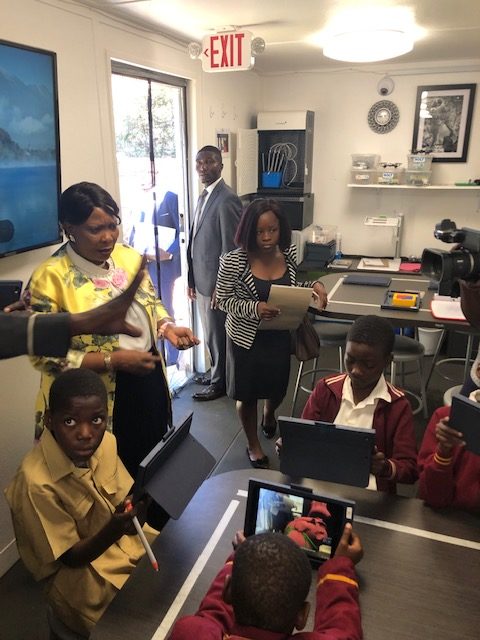 Program Management
MATTER will lead a process of selecting program applicants, as well as provide continued monitoring and evaluation following the below process.
MIH Application / Discovery
For domestic and internationally-based NGOs that provide services related to increasing access to education.
Set up an informational call or meeting with one of our staff to learn more about the MATTER Innovation Hub.
Join teamMATTER and help fund existing or new MIH projects by sponsoring a student as a recurring monthly donor or by making a one time gift to MATTER.