If you're part of the Apple IT and InfoSec world, you're probably aware of the world's largest gathering of Apple enthusiasts happening this week. Hosted by Jamf, the Minneapolis-based leader in mobile device management solutions for Apple devices, the Jamf Nation User Conference, or JNUC, is in its twelfth year and bigger than ever.
In welcoming its global participants to the 2021 virtual conference, Jamf CEO, Dean Hager, reflected on how far the company has come since its founding in 2002, culminating in Jamf's participation in the first all-civilian astronaut crew launched just a few weeks ago.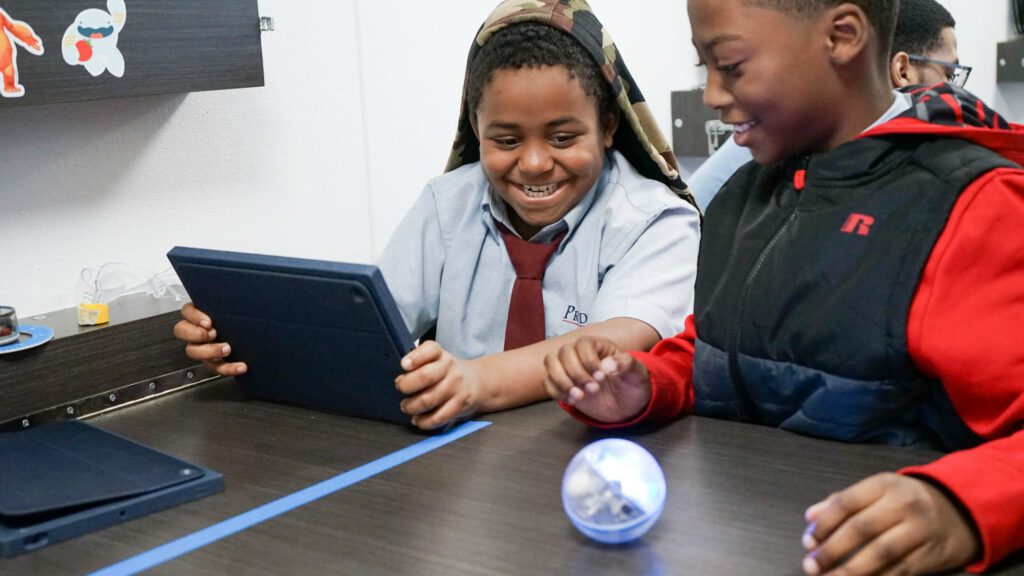 While that's super impressive, not all of Jamf's amazing achievements have been in outer space. Back here on earth, Jamf has partnered with MATTER to create the MATTER Innovation Hub that is providing thousands of children in under-resourced areas the opportunity to experience a world-class education so they can compete in the technology-based workforce of tomorrow. In short, activating innovation in education!
Since our partnership with Jamf began over three years ago, twelve Innovation Hubs have opened in the U.S and around the world including in Haiti, Uganda, Zimbabwe, Senegal, Afghanistan and Minnesota. Dean's goal for the international projects is to have ten Innovation Hubs in Zimbabwe by the end of 2023. In his keynote address at JNUC, he laid out the vision for the future of the MATTER Innovation Hub in Africa.
"Over the last year, we opened up our fourth Innovation Hub in Zimbabwe, where we are now reaching hundreds of students and we're currently constructing our fifth. Our hope is to continue to expand in Zimbabwe, building up a talent pool of teachers and students that can help us reach other areas of Africa."
The ongoing success of the MATTER Innovation Hub would not be possible without the support of other amazing technology companies that have come alongside this project to provide students the very best educational experience possible. In addition to Apple's iPads, apps and curriculum, Tangible Play has provided their award-winning Osmo line of hands-on educational digital/physical games. Coding spheres donated by Sphero engage students in learning the basics of computer science. ABii, an interactive smart robot donated by Van Robotics, is in almost all of our domestic Innovation Hubs, building student confidence and improving performance in math, reading and science.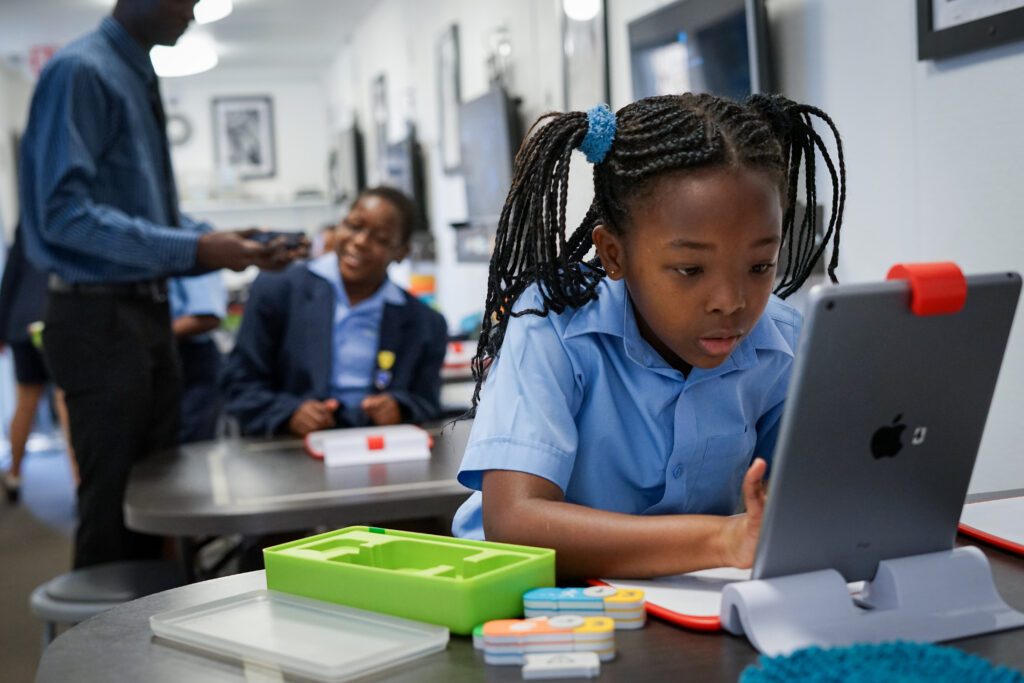 Helping to make the Innovation Hubs run smoothly and securely is LocknCharge. As one of the biggest supporters of MATTER Innovation Hubs, LocknCharge provides iPad charging and storage cabinets in all the Innovation Hubs. Belkin International has also provided connectivity devices and other supplies needed for digital programming.
To oversee the expanding projects in Zimbabwe, MATTER's VP of Operations, Jeremy Newhouse, will soon be moving there with his family for fourteen months. Moving a young family of six across the world is no small feat, but Jeremy is confident it will be worth it. "Back in 2018, Danish company Secrid gave a $50,000 donation to accelerate the opening of the first Innovation Hub in Zimbabwe. That kind of confidence in the vision, along with these other companies that have stepped in with support, certainly inspires us to give all we can to ensure these projects are successful."
For Dean Hager, whose life trajectory was radically changed when he discovered coding as a struggling young student, the MATTER Innovation Hub is an important part of Jamf's commitment to creating a better world. Here's Dean in his own words:
"To give hope where it's needed most, we will continue to provide Innovation Hubs with @MATTER_ngo around the world to show children that there is a bright future and path ahead for every student." @deanhager #VJNUC21 pic.twitter.com/kWKRAEKUSB

— Jamf (@JamfSoftware) October 19, 2021
You can join us in creating brighter futures for students in the U.S. and around the world. Please go here to learn more about sponsoring a student.