This is the fourth episode in our continuing series, You Matter Stories.
On a seemingly ordinary day more than thirty years ago, 16-year-old Dean Hager found himself sitting in detention. Again. School wasn't high on his list of priorities, so he got in trouble. A lot. For Dean, school didn't matter all that much. Growing up in the small farming town of St. James, Minnesota, career options were limited. Besides, Dean's future was set. He was going to follow his dad into the trucking business.
But on that very ordinary day, as Dean sat alone in the classroom, in walked Mr. Price, one of the school's teachers. He was pushing a cart with a new-fangled Apple computer on it and carrying a manual on coding. "Here you go," he said as he tossed the book Dean's way. "Something for you to do in detention."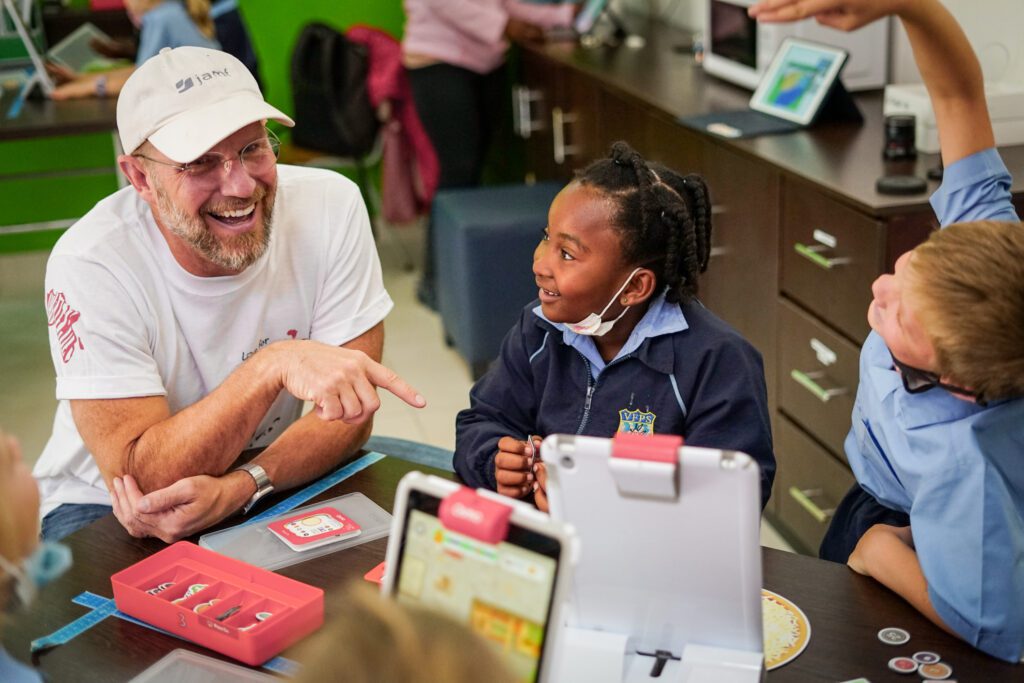 And just like that, this seemingly ordinary day turned extraordinary. Something clicked inside of Dean as he started playing around on the computer. A spark was lit. Looking back on that moment, Dean reflects, "For the first time in my life, I had hope that I could do something else in life other than what I thought I was going to do."
From that point on, the trajectory of Dean's life changed because of this spark of hope. The kid who didn't care about school suddenly got serious. He learned all he could about programming and coding. He began setting goals for himself, working hard and dreaming big. And it paid off. Dean is now the highly successful CEO of Jamf, a Minneapolis-based, global computer software company specializing in Apple management solutions.
Yet despite his success, he never forgot Mr. Price and the hope he gave a wayward student all those decades ago.
Fast forward to the fall of 2021. A senior named Terrance at Mosi High School in Victoria Falls, Zimbabwe, walked into a MATTER Innovation Hub. Terrance was a smart kid, but opportunities in Zimbabwe are severely limited, and Terrance knew better than to dream about a future other than selling watermelons on the side of the road to help his family make ends meet.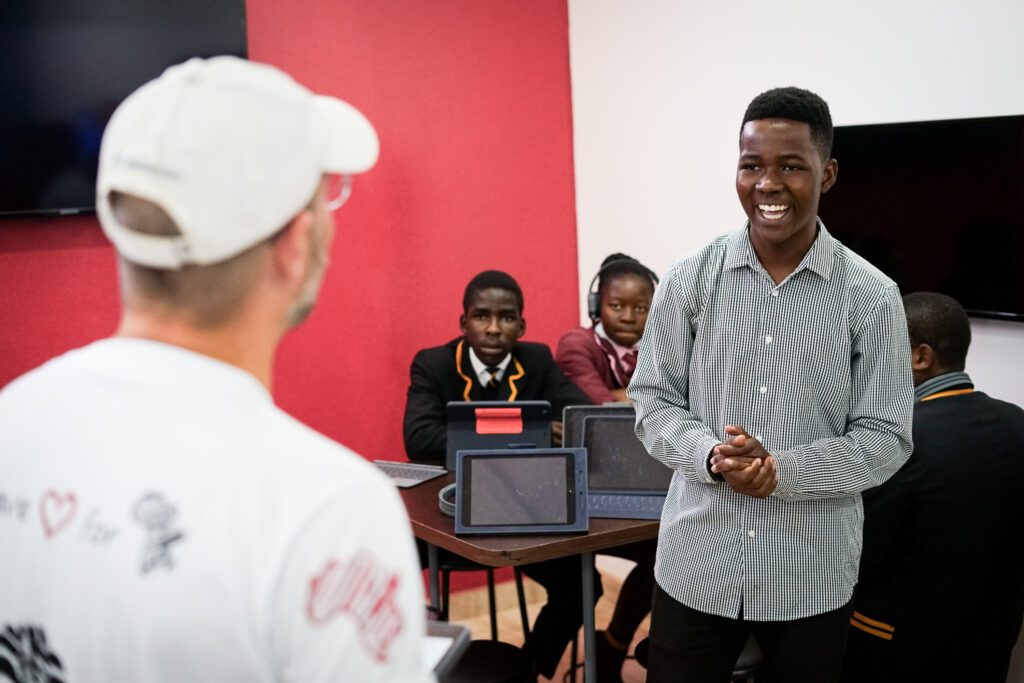 Yet on this day, as he explored the Innovation Hub, he was intrigued. Picking up an iPad, Terrance started his first lesson on coding. Like Dean, all those decades ago, something clicked. A spark was lit and Terrance was hooked. He sped through the coding lessons, completing them in record time, faster than any of the thousands of students who have gone through the coding curriculum in an Innovation Hub. And everyone noticed. But no one, including Terrance, had any idea how much his life was about to change.
The MATTER Innovation Hub grew out of a partnership with Jamf and MATTER, fulfilling Dean's dream of giving students hope for a future they could never imagine. The same hope Mr. Price had given him all those years ago. Since the first Hub launched in 2018, there are now numerous Hubs in several countries, including the United States. Over 11,000 students now have the opportunity for an innovative and world-class student-centered education, regardless of where they live.
When Dean met Terrance and saw first-hand his exceptional coding skills, he knew the MATTER Innovation Hub program was ready to take the next important step: job creation. Dean collaborated with the MATTER team to create a year-long professional development training course that will qualify students, like Terrance, for internships with Jamf and other US companies, with the potential of being hired as remote employees.
For Terrance, who has already written his first app, the opportunity to work for a US company doing what he loves is a dream come true. Far from selling watermelons by the side of the road, Terrance plans to own his own software company someday.
Like Mr. Price did decades ago, Dean is giving hope and purpose to Terrance and thousands of other students around the world. "That was the inspiration behind the MATTER Innovation Hub. Hope has been my main word since the beginning of this because I know what hope did for me in my life when I saw a path that I never saw before. These kids are achieving because they've been given hope."
Watch this inspiring video of how MATTER Innovation Hubs are changing lives in Zimbabwe, thanks to Dean Hager and Jamf!