2022 was an amazing year. People came together like never before to support MATTER's mission of launching projects to improve communities. Collaborating with our 450 donors, 75 corporate partners, 48 community partners, and 9,000 incredible volunteers, we impacted 3.2 million people this year! 
Here are a few highlights of what we accomplished together:
MATTERbox
75 companies | 130,000 meals distributed | 4,500 Volunteer Kits distributed | 45 states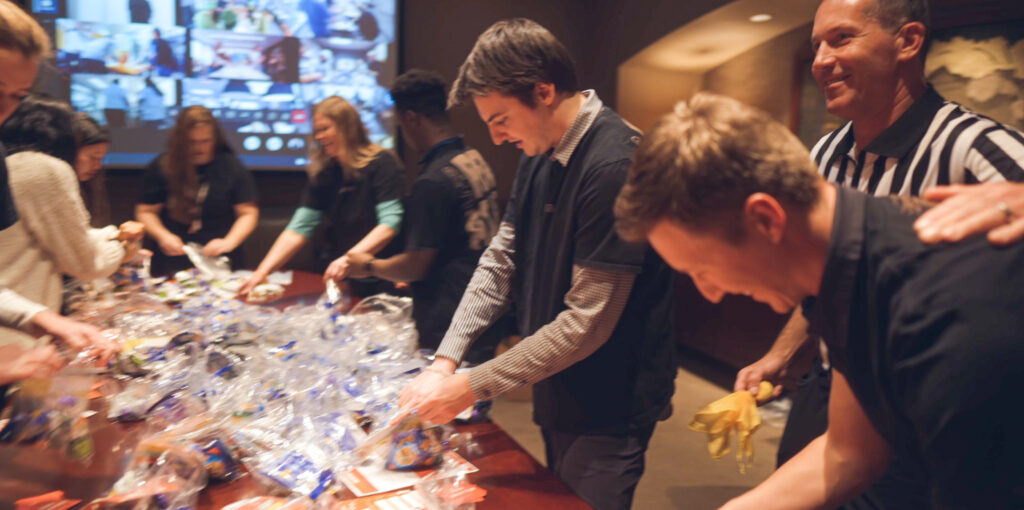 Highlight: Our 8th annual MATTERbox Madness packing event was a huge success, resulting in 10,000 healthy meals packed for school children during the summer months. The much-coveted MATTERbox Madness trophy went to longtime partner, Cargill. Other awards included The Furthest Distance Award to Thermo King whose employees participated from thirteen states, including Puerto Rico; the Spirit Award to Tradition Capital Bank; and the Rookie of the Year Award to Spire Credit Union and Crazy Fresh. We want to thank all the participating companies and their employees for another fierce and fun competition to help provide healthy food to hungry kids.
"We made it to nearly every state in the USA in 2022 – improving communities through healthy food and volunteer activations by corporate employees! Congratulations to all of our partners for being such giving, caring and philanthropic teams. The many companies we worked with offer their clients an admirable culture, where serving is part of who they are. It was so inspiring to see. Thank you to all of the organizations that allowed MATTER to be your partner. You MATTER! And thank you on behalf of the thousands and thousands of recipients of the snack packs you made!" – Tami Hedrick, Executive VP of External Engagement
MATTER 360 + Hospital & Clinic
3.4 million pounds of medical equipment and supplies repurposed | 90 project shipments | 17 countries | 1 baby named Jeannie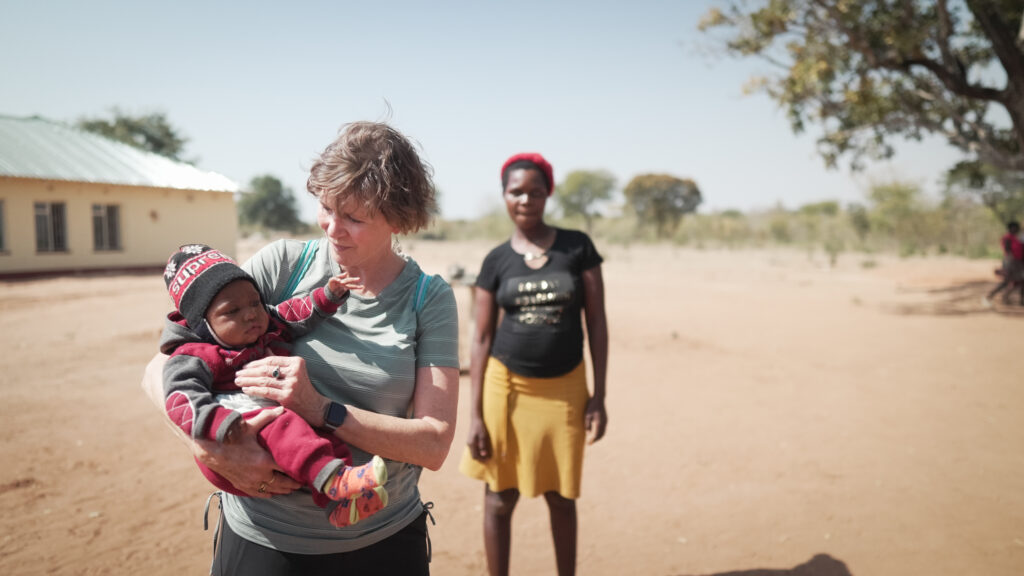 Highlight: We celebrated the opening of our most challenging project to date: a state-of-the-art hospital in remote Binga, Zimbabwe. It's hard to describe just how remote this location is, except to say it takes a grueling seven hours by vehicle to get there, traveling on "roads" that are barely passable. Yet despite its remoteness and the delays caused by the pandemic, the Jeannie Burns Buckner Maternity & Pediatric Clinic was built and opened its doors to this grateful community in the spring. Since its opening, 100 babies have been safely delivered. The first baby girl delivered was named Jeannie in honor of MATTER donor, Jeannie Burns Buckner, whose compassion and generosity have given the people of Binga the dignified healthcare they deserve.
In addition to our hospital and clinic projects, we also partnered with courageous individuals and humanitarian organizations to provide $2M in medical relief supplies to Ukraine.
"Thank you to our hospital partners, all across the USA, who donated medical supplies and equipment to MATTER. It's because of you that our vital work around the world is making a huge impact to save lives and improve communities. We hope to continue with you in 2023 and beyond, and together make a difference in our world." – Joel Anderson, Executive VP of MATTER 360.
MATTER Innovation Hub
11 Hubs | 4,800 students | 5 countries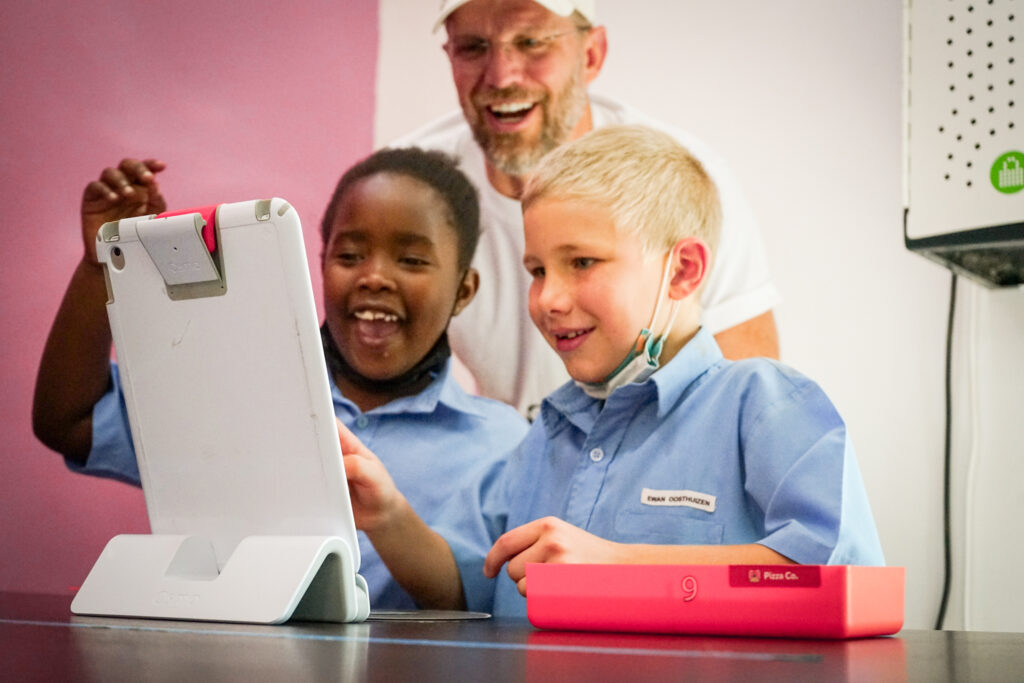 Highlight: We told you about Terence from Victoria Falls, Zimbabwe, who last year completed the Learn to Code levels faster than any other student to date! Now a high school graduate, Terence has continued working to achieve certification from Jamf and Apple. In October, he completed the Apple certification requirements of App Development with Swift, a huge achievement! Terence is currently completing a year-long professional development course in the MATTER Innovation Center which will make him eligible for possible future internships with Jamf and other US companies. No doubt you'll be hearing more about this impressive young man in 2023!
Here's a review of the year by Tendai Takura, a facilitator at the Innovation Hub at Mosi High School in Zimbabwe: "In the ten months the Hub has been in operation, we've seen so much progress with our students. Most students excelled in the art field, coding or music. But 15-year-old Ron stood out. He has completed all the levels of "Learn to Code" and is already working on his first application! In regard to learning soft skills, the boys now understand that girls are not inferior to them and now treat them equally. The goal for this next year is to continue creating a safe space for each student to explore and be themselves. We want them to be able to lead a class (creating leadership skills) with full confidence and help each other on challenging tasks."
Chaya
7,000 trees planted | Phase 2 launched | 7 Chaya training sessions | 185 people trained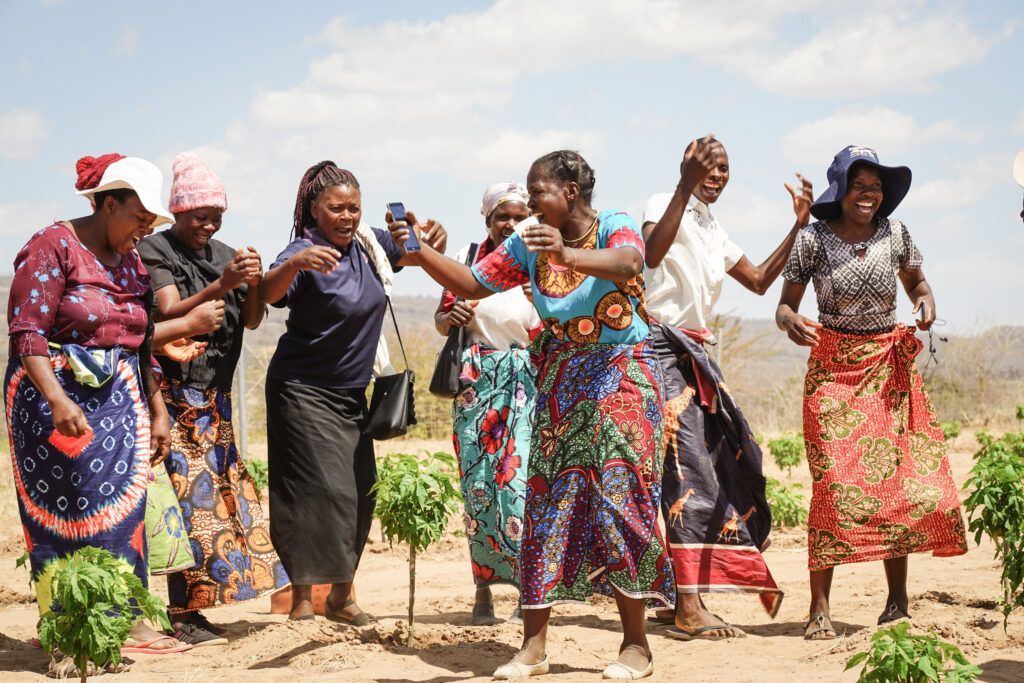 Highlight: Following the vision of MATTER donor, Sandi Young, the Chaya Project in Zimbabwe continues to move forward. Phase 1 involved planting 75,000 trees across Zimbabwe. In 2022, we launched Phase 2 by establishing several women's farming cooperatives as pilots for a larger initiative that will begin in 2023 with ten co-ops. The women in these co-ops were provided Chaya cuttings, fencing materials, equipment and supplies, an irrigation system, and training on how to grow, propagate and cook Chaya. One of the surprising results of these pilot co-ops was that the women not only gladly embraced the highly nutritious Chaya, but they gladly embraced each other! These co-ops provide a unique and much-needed support group for the women, offering them a place to not only grow food for their families but to grow friendships as well. In the remote areas in which they live, these friendships have become invaluable to the women.
Ellen Madzimai, a co-op leader, shared her experience: "The co-op plants a spirit of love among the women. It provides a free and open environment to share other life challenges that we face. It helps us realize our worth as women in society because it provides us with the knowledge and training we need to provide healthy food for our families. Thank you to the sponsors of the Chaya Project. We really appreciate this opportunity."
Looking ahead to 2023, we hope to start ten of these women's cooperatives in remote, under-resourced areas of Zimbabwe. The long-term goal of these co-ops is to train women on how Chaya can help create sustainable income for their families and economic development for their communities.
Thanks to MATTERnation's generosity, eight of these ten co-ops are already funded! Will you help us fund the remaining two? Together with your help, we can make 2023 a year of empowering the women of Zimbabwe to improve the health of their families and increase their sense of dignity and self-worth. Go here to learn more.
Watch this inspiring short video to see amazing highlights from 2022.