We are currently in the next phase of our Chaya Project in Zimbabwe, raising $50,000 to establish ten women's farming cooperatives throughout the country. The goal of these co-ops is to train the women on how to grow, propagate and cook Chaya to improve their families' health and nutrition. The long-term plan is to show these women how Chaya can help create sustainable income for their families and economic development for their communities.
On a Zoom call last week to kick off this new campaign, participants learned about the Chaya Project and the details of this next phase. Inspired by what they heard, several participants pledged their support by giving nearly 75% of the funds needed! 
With your help, we can raise the remaining 25% and begin 2023 fully equipped to begin these ten co-ops. Thanks to a matching grant from one of our generous donors, your gift will be doubled. It's the perfect opportunity to help improve lives during this season of giving. Please go here to learn more about this campaign and the Chaya Tree Story in Zimbabwe.
For a majority of the women in Zimbabwe, life is hard. With little resources, they bear the sole responsibility for maintaining their small family gardens that grow the vegetables for their tables. This is no easy task as they must constantly battle the elements: harsh weather, foraging animals, voracious insects, soil erosion and so much more. With their country in an economic crisis, they also face a daily struggle to put enough protein on the table. Sadly, with 1 in 3 children under five suffering from malnutrition, it's clear the women of Zimbabwe are in desperate need of help to ease this heavy burden that grows by the day.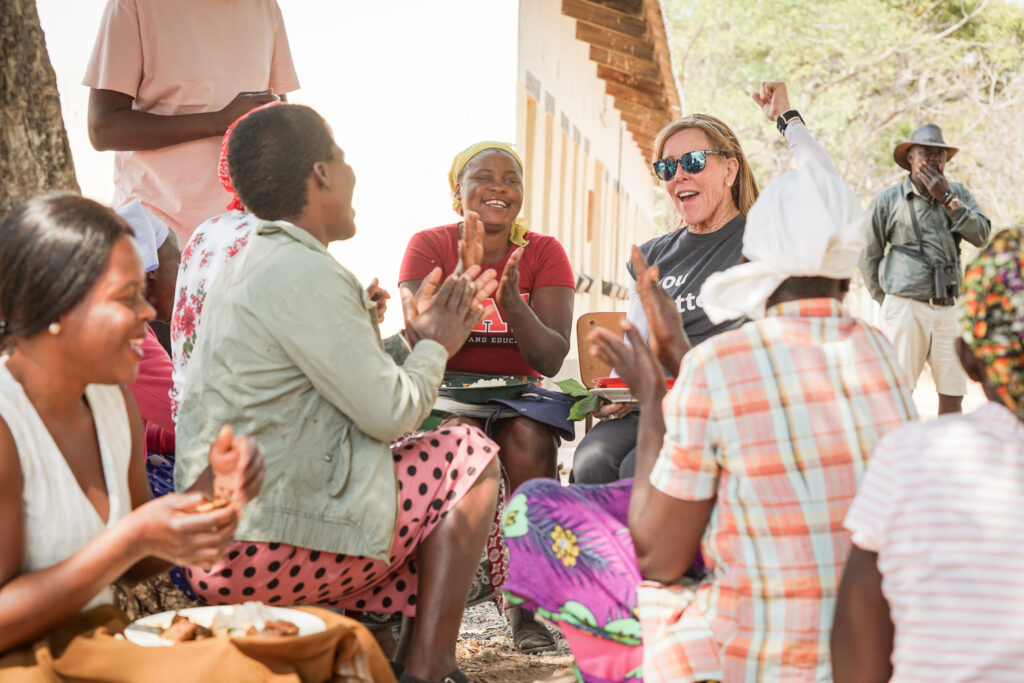 That's what prompted MATTER donor and friend, Sandi Young, to begin the Chaya Project in 2019. The more she learned about the extraordinary nutritional benefits of Chaya, as well as how hardy it is and how easy it is to grow, the more she was determined to get this amazing plant into the hands of as many women as possible.
Three years later, with tens of thousands of Chaya trees planted all over Zimbabwe, the vision to create women's co-ops to grow Chaya together has emerged. Earlier this year MATTER, in partnership with Love for Africa and Noah Elhardt from The Beer-Sheba Project, started several pilot cooperatives with women in marginalized communities around Zimbabwe. For each co-op, the women were provided the materials and supplies to grow their own Chaya, including a water system, fencing materials and Chaya cuttings. They were then trained as a group on growing and cooking it.
The results have been remarkable. The women have not only embraced Chaya, but they've embraced each other. Living in such isolated communities, the co-ops have become a network of support for the women. A place to share their life struggles while growing Chaya together for their families.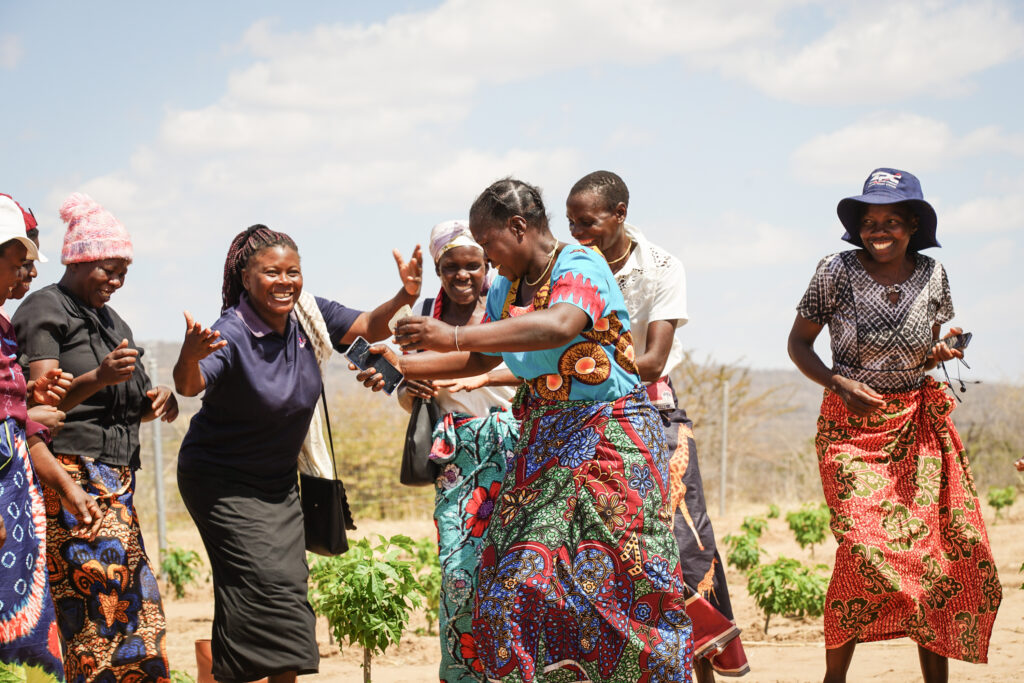 One of the co-op leaders, Ellen Madzimai, shared what it means to belong to one of these co-ops. "There are many benefits to growing Chaya together with other women. First of all, it eases our labor by working as a group rather than individually. We also help equip each other by sharing skills and ideas in both growing and cooking Chaya. This boosts our self-confidence. The co-op model also encourages team building, hard work, commitment and sometimes even competition among the members.
But it does more than that. The co-op plants a spirit of love among the women. It provides a free and open environment to share other life challenges that we face. It helps us realize our worth as women in society because it provides us with the knowledge and training we need to provide healthy food for our families."
For Sandi, who has met dozens of these women and heard their stories firsthand, the community-building aspect of the co-ops has been the icing on the cake of the Chaya Project thus far. "It's been an amazing journey. To see the women here embrace Chaya and all that it provides them, not only nutritionally but in terms of their own community empowerment and self-empowerment is such a beautiful thing. And the more we go out and talk to these women, the more we learn about all the benefits they're receiving. It's exciting to see where we've come, where we are now and where we're going."
With your support, this amazing journey can continue. Please help more women in Zimbabwe feed their families and build community with one another through a Chaya co-op. Please go here to learn more. 
Catch the excitement of Chaya in this short video!