For most children, summertime is filled with long, lazy days in the sun and exciting adventures with family and friends. Sadly, for children who rely on their school's free and reduced-price meal programs during the school year, summer can also be filled with hunger and food insecurity.
That's why MATTER is partnering again this year with KSTP 5 Eyewitness News to address summer hunger for children and families throughout Minnesota. Called Feeding Minnesota, this summer-long campaign will raise awareness and money to help alleviate food insecurity in the Twin Cities. MATTER's goal is to distribute 50,000 healthy meals to organizations working to address this issue in our communities.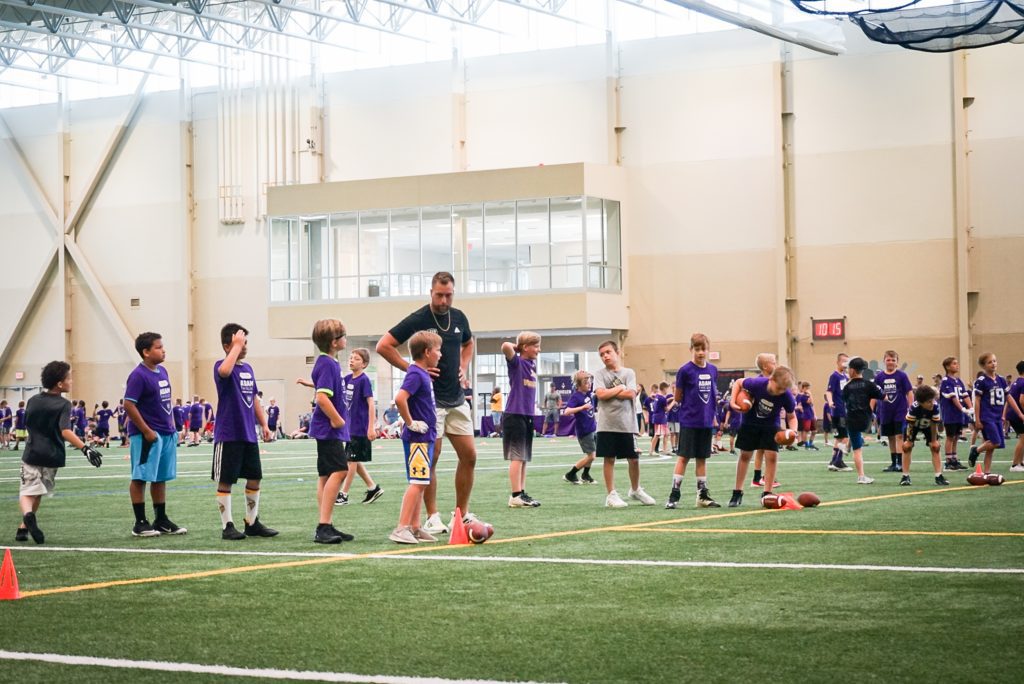 Organizations like the Thielen Foundation. Founded by Minnesota Vikings wide receiver, Adam Thielen, the foundation focuses on youth development and aims to create programs that will equip and empower kids to reach their full potential.
Recently, the Thielen Foundation hosted a youth football camp at the Woodbury Sports Complex. Hundreds of kids from all around the Twin Cities attended, eager to meet and train with the popular Minnesota sports hero. In addition to receiving individual football instruction, running drills and catching footballs with Adam and coaches, the campers were given MATTERbox snack packs. Executive Director of the Thielen Foundation, Amy Sinclair, explained why the snack packs were included in the backpacks given to the campers.
"Our hope is to offer our camp attendees not only inspiration, encouragement and confidence in their playing skills — but also offer tools that help them achieve goals of overall wellness, which includes good nutritional snacks, so partnering with MATTER and including their snack packs was a natural fit."
Filled with whole-grain crackers, an unsweetened fruit pouch, and a peanut butter substitute, a MATTERbox snack pack is a healthy alternative to the junk food snacks that kids too often consume and is valuable in addressing summerk hunger. Every snack pack also contains a goal card featuring prominent Minnesota athletes, including Adam Thielen, encouraging kids to set goals in the areas of healthy eating, physical exercise and friendships.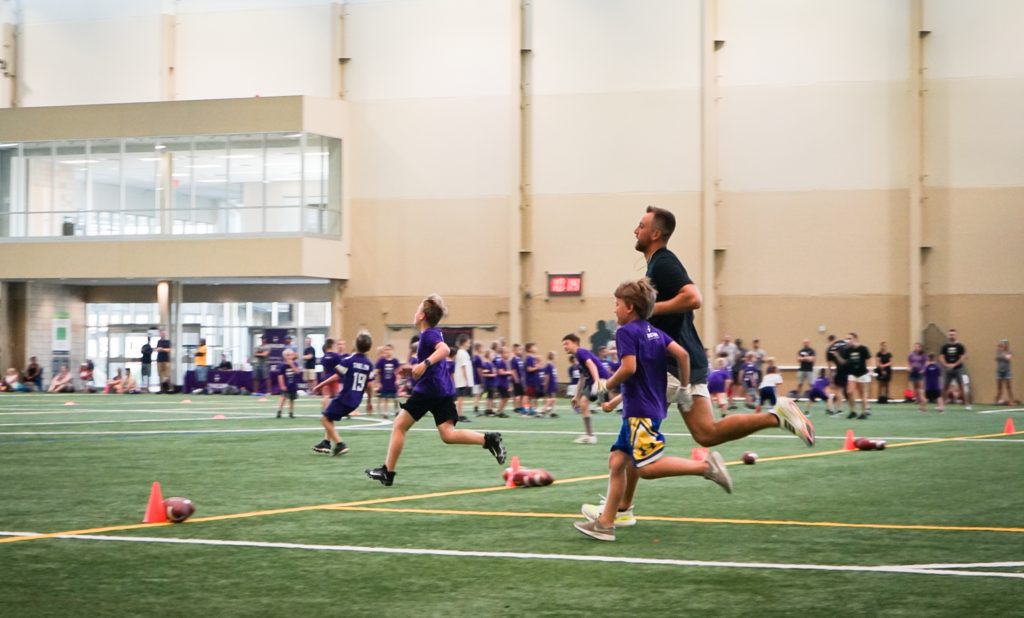 For Adam and his family, spending the day with youth and showing them how to be the best they can be is a privilege. "My wife and I being both from Minnesota, just being able to give back to those communities that have done so much for us, it's exciting. I encourage anybody that can give back in any way they possibly can, whether it's time or money, it's really important."
Though most of us will never be a sports hero to young people, we can all be heroes in other ways. You can be a hero by helping MATTER continue to provide healthy meals to children and families this summer. Join us and KSTP 5 Eyewitness News in this important campaign. Together, we can work toward ensuring that all of Minnesota's children enjoy a fun summer free from the worry of hunger and food insecurity.
Watch KSTP's report on Adam Thielen's recent football camp and see our partnership with his foundation in action!