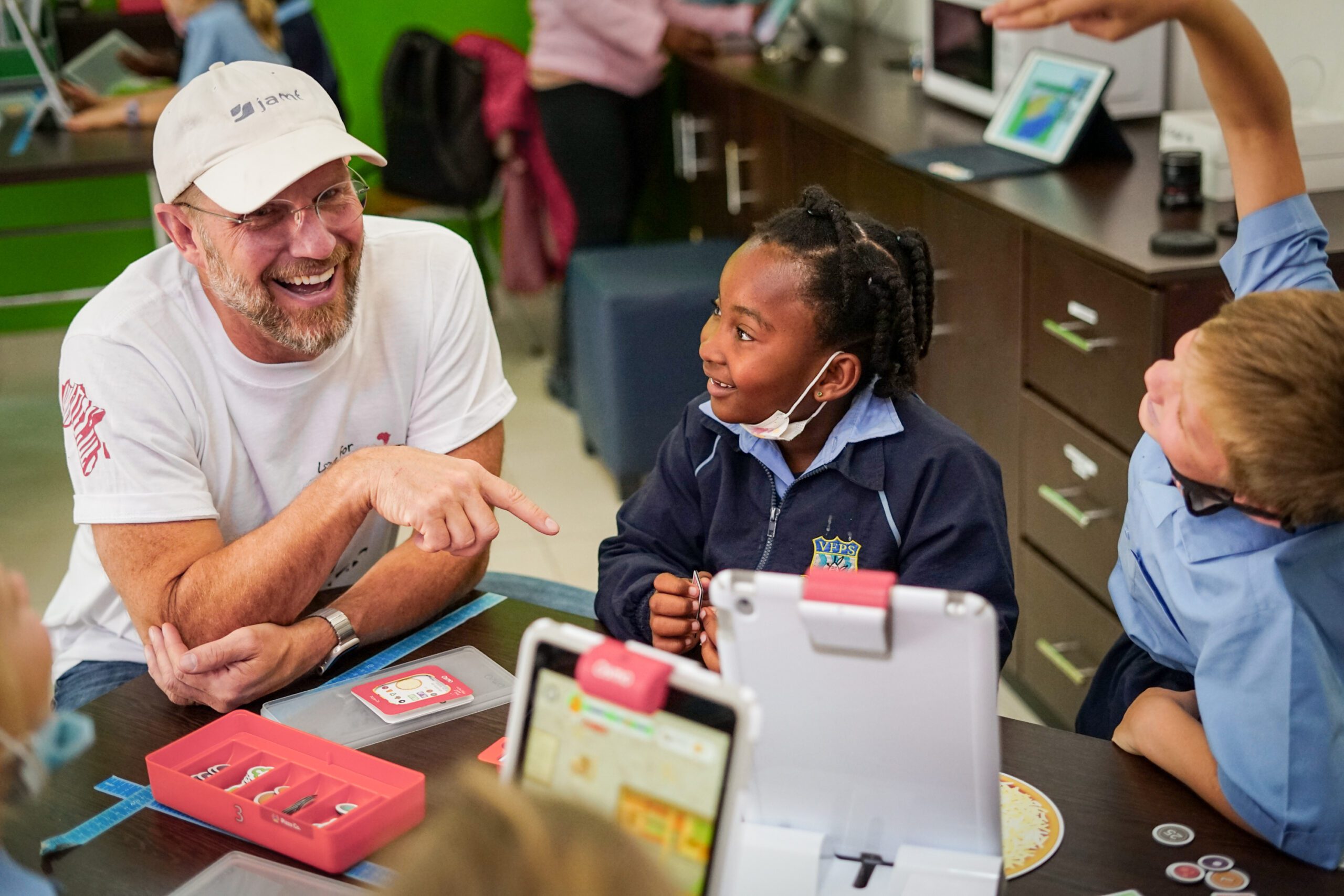 The MATTER Innovation Hub (MIH) was created to give students hope by providing opportunities to build a better future for themselves regardless of where they live. Currently operating in five countries, including the U.S., the MIH equips students with access to the critical skills and education they will need to navigate a successful future in our high-tech world.
Choose Your Impact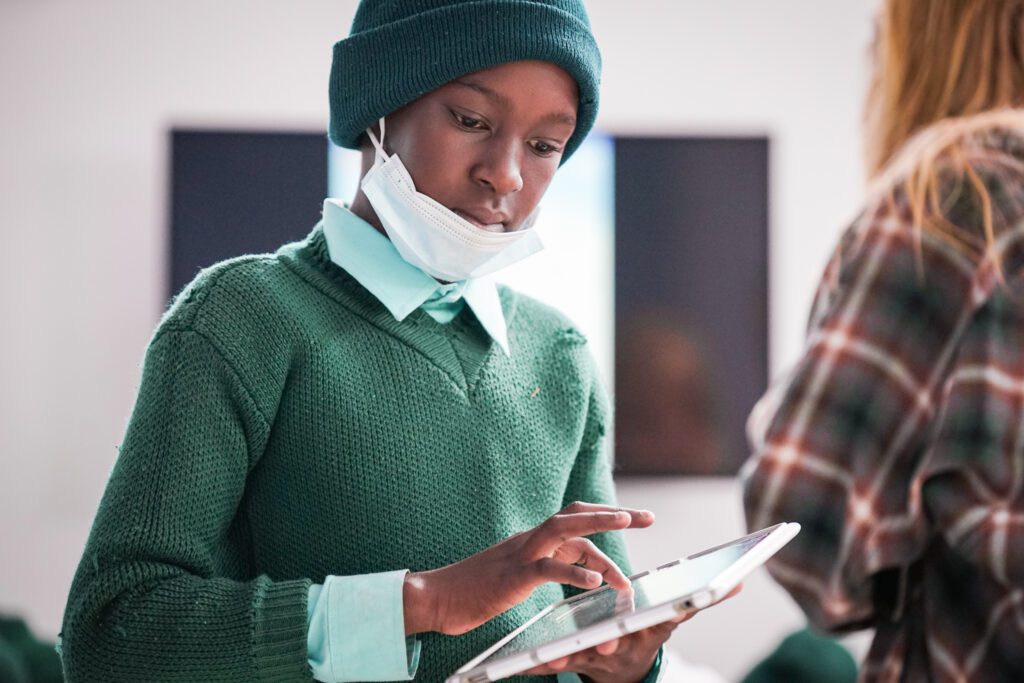 Collaborative and Creative Experience…Anywhere.
Created in collaboration with Jamf, the MIH utilizes the latest technology to promote active learning, problem solving, and creativity in a student-centered learning environment, for kids with limited or no access to critical skills and education for their future success. You can support these efforts by giving once or monthly.
"We would not be where we are today without the Innovation Hub. It changed everything. The benefit that I most value is that the kids are learning computers at the highest level. This equipment is state-of-the-art with robotics, drones, coding – it's unbelievable. It is preparing them for the real world. It's a special and priceless gift and we are only just beginning." – Robert Fleming, Founder of Malayaka House orphanage in Uganda
Current MIH Locations
STATION
A mobile, single unit for up to six kids. Can be installed in any existing classroom or designated learning space. Includes an Apple TV, networking, Internet and app-based curriculum.

POD
A classroom in a converted shipping container with five learning stations. Includes solar power, climate control, networking, Internet and app-based curriculum delivery for 250 kids for three years. A three-year commitment is required, after which time a determination will be made regarding the feasibility of building a center to replace the pod.

CENTER
A permanent structure, on location, with all the capabilities of the pod. The center contains two rooms; one has five active learning stations, the other is open space and can be adapted to whatever space best meets the students' learning needs.

Key MATTER Innovation Hub Principles
We stand at the brink of the 4th Industrial Revolution – a global technological revolution – that is going to fundamentally change the way we live and work. In many parts of the world, the next generation is not equipped with the necessary problem-solving, critical thinking, and continuous learning skills that will allow them to meet the challenges of the future.

According to experts, these are the main factors that will lead to success in the 21st century:
Geographic Flexibility — work from anywhere
Knowledge Based Economy – learn from anywhere
Demonstration of Skills – beyond exam scores
Engaging Environment
Our approach promotes active learning, critical thinking, problem-solving skills, creativity and leadership development. Emphasizing the importance of gender equality in learning, the Innovation Hub is a safe, welcoming, student-empowering environment, providing equal opportunities for personal growth for tomorrow's leaders.
Student-Centered Learning
The MIH learning environment provides for a gradual shift of teaching methods away from a traditional teacher-centric approach and toward a more enriching, engaging, and personalized student-centered focus. Using STEM/STEAM curriculum, the Innovation Hub prepares learners of all ages to meet the demands of tomorrow's technological challenges.
Sustainable Design
This turnkey Apple classroom solution includes solar power, Internet, networking, and app-based curriculum delivery for 250 kids for three years. Designed for ease of use, implementation and maintenance. Three-year support of all included equipment and systems.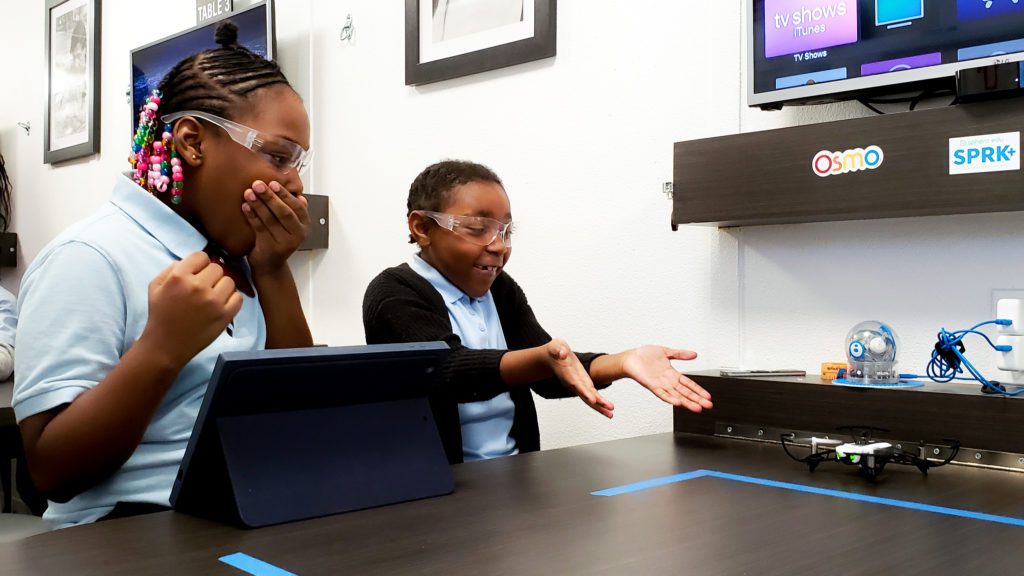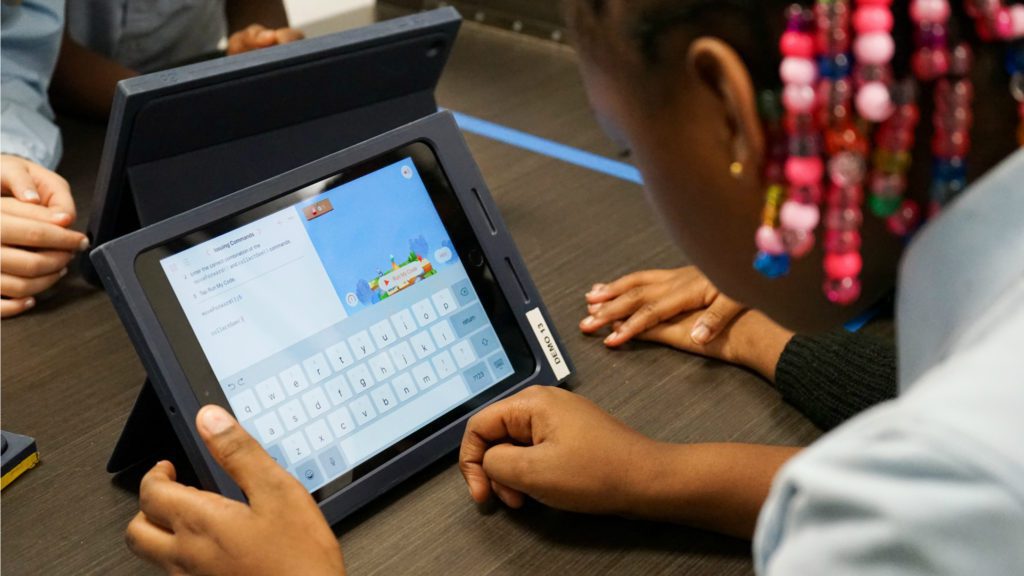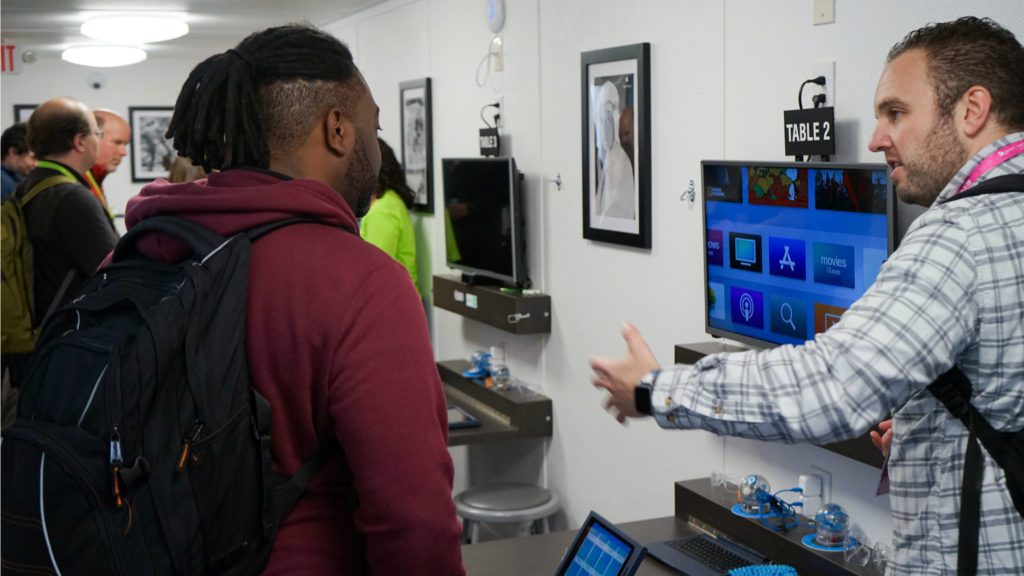 Three-Year Program Service
MATTER will customize and support this program for three years at a cost of $30,000 – $185,000.
All services will be funded for three years. MATTER, in partnership with Jamf, will provide a managed service provider (MSP) model supporting the integration of Jamf Pro, eSpark Learning, Swift Coding, Sphero, Securly, and Ubiquiti Network. This program service includes:
Innovation Hub Station, POD or Center equipment
Application evaluation & logistics
Implementation program & professional development
Managed service provider for all systems
Hardware
Internet access
At the end of the three-year period the programs will be evaluated for continued and further funding.
Related Stories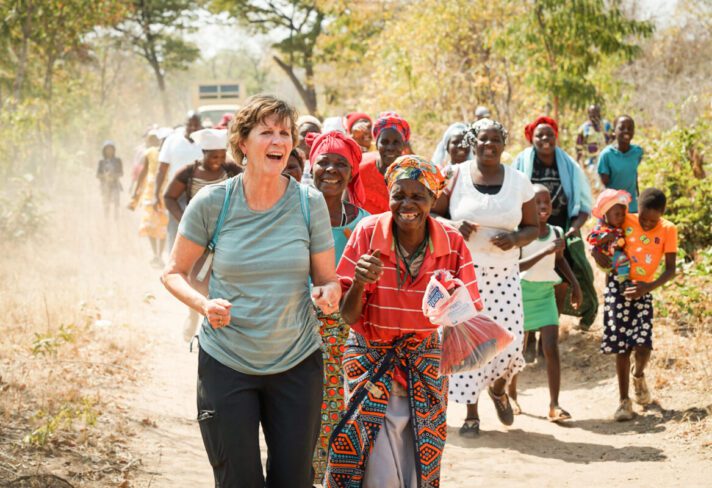 2022 was an amazing year. People came together like never before to support MATTER's mission…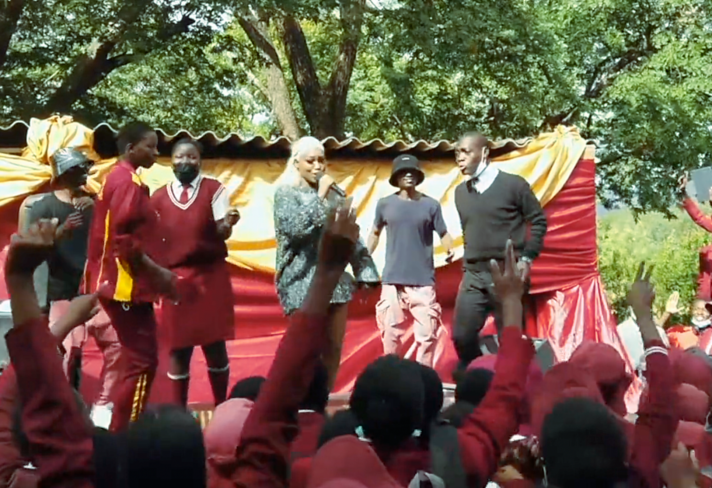 Something pretty amazing happened at the MATTER Innovation Hub in Victoria Falls, Zimbabwe. Last spring,…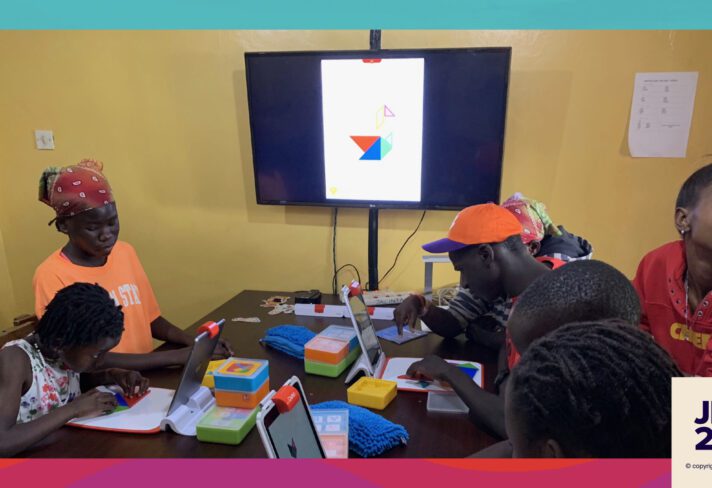 Thousands of people gathered this week in San Diego for the 13th annual Jamf Nation…
Program Sponsors