The MATTER Innovation Hub is inspiring minds and expanding the horizons of students in Haiti, Senegal, Uganda and Zimbabwe. In April 2021, the doors will open to the first MATTER Innovation Hub in Afghanistan. Located in the capital city of Kabul, this stunning, state-of-the-art facility is the vision of The Bayat Foundation, working in collaboration with Jamf and MATTER.
The goal of the MATTER Innovation Hub centers on creating lifelong learners. Providing an active, student-centered learning environment, the MIH encourages discovery, creativity and exploration of ideas and activities. Using Apple products and app-based STEM/STEAM curriculum, the MIH prepares students with skill sets in critical thinking, problem-solving, collaboration and creativity – all essential for future success in the 21st century.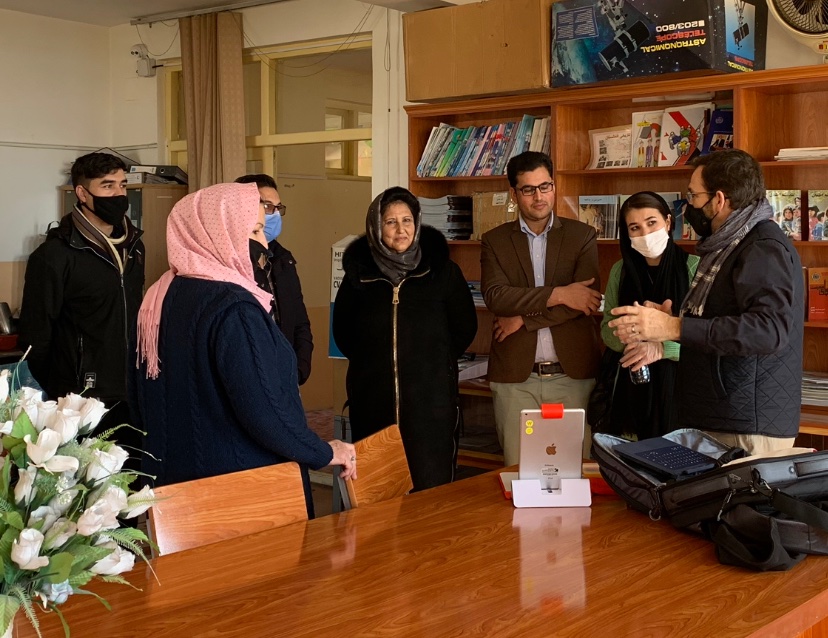 Most exciting for the Bayat-MATTER Innovation Hub are the doors of opportunity it will open for the young women in Afghanistan. Improving the lives of Afghan women, young and old, is one of the key goals of The Bayat Foundation, Afghanistan's largest humanitarian organization. Foundation Director, Mariam Bayat, sees education as an important tool to empower women to help in the rebuilding of their country,
"Education for girls has been a priority for the Foundation since our inception.  As the future of our nation, Afghanistan's young women grow up to not only become mothers who raise and educate future generations but also become the doctors, lawyers, entrepreneurs, teachers, and engineers who are rebuilding our nation. The Innovation Hub will inspire these girls to develop critical thinking and collaborative problem-solving skills that will help them become better prepared for an increasingly technology-driven world that demands teamwork, flexibility, and curiosity. The young women who participate in The Innovation Hub will then be able to pass on their knowledge to forthcoming generations and will have the ability to empower their communities."
With the grand opening only a couple of months away, anticipation is building among students and parents eager to experience the Innovation Hub's unique approach to education. With its success, the Bayat Foundation hopes it will serve as a model for more Innovation Hubs in the future.
MATTER is proud to partner with such forward-thinking organizations as The Bayat Foundation and Jamf. Collaborating together, we are creating a better world by improving the lives of the next generation and helping to unleash their amazing potential!
Learn more about the MATTER Innovation Hub here.