MATTER INNOVATION HUB UPDATE
Welcome to the first MATTER Innovation Hub (MIH) quarterly update! Here you will find the latest MIH news, stories and impact numbers, plus discover what's ahead for this exciting and growing MATTER initiative.
The MIH program has a radical goal of creating customized education paths for each child. Self-directed, self-paced learning is attainable in a classroom, and we choose to reimagine education not as a destination, but as a life-long skill. The late educationalist Sir Ken Robbins said, "If we teach today's students as we taught yesterday's, we robbed them of tomorrow".
As you read the update below, I think you will be inspired that children are being taught for tomorrow. In a world with only bleak news for the last two years, we think you will be encouraged by what you read below- children all over the planet have an unquenchable thirst for learning- and they are having amazing discoveries! Children are demonstrating leadership and selflessness as they pursue excellence and help mentor others along the way.
While we have overcome much, and there are undoubtably new challenges on the horizon, we are confident that the best is yet to come for children in the MIH program!
– Jeremy Newhouse
Chief of Financial Strategy & African Projects
---
A LOOK BACK – 2021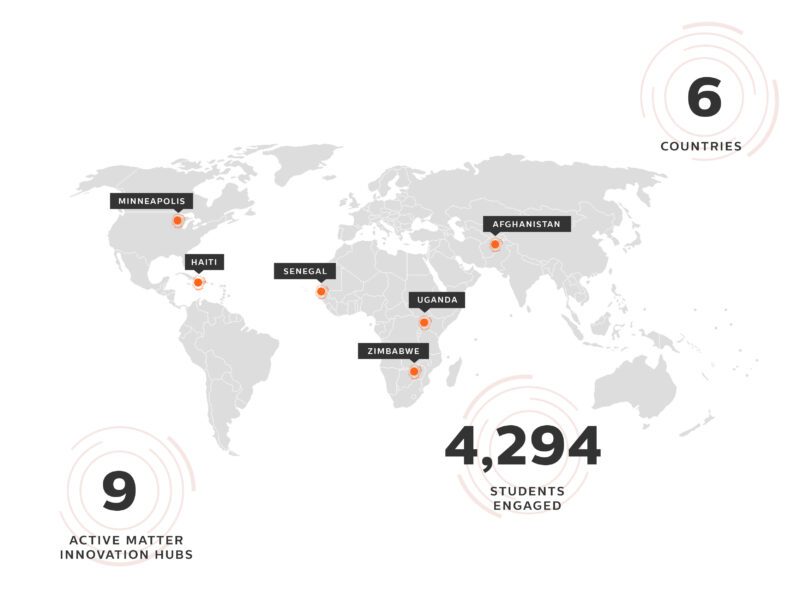 Like 2020, 2021 was a year full of unprecedented challenges. The pandemic continued to interrupt schooling across the globe with lockdowns disrupting education in Innovation Hubs. But the pandemic wasn't the only challenge. There was also a presidential assassination and coup in Haiti, a revolution in Afghanistan, and economic chaos and teacher strikes in Zimbabwe. All these catastrophes created an instability that made it nearly impossible for MIH activities to continue in these countries.
Yet, despite these challenges, the facilitators and students persevered. Girls and families in Afghanistan risked their lives and continued coming to the Innovation Hubs. Children would show up to the Hub in school eager to learn even though teachers were absent due to strikes. Today, the Innovation Hubs are stronger than ever thanks to all the stakeholders joining to make the necessary investments to ensure the MIH vision continues.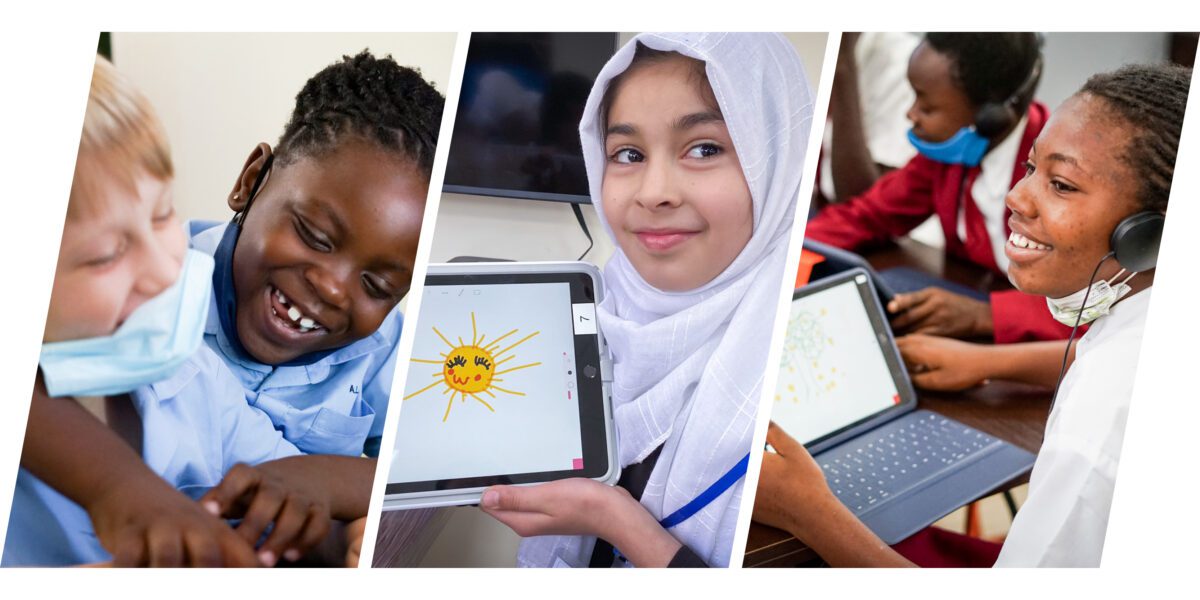 ---
WHAT'S AHEAD
In the hopes that 2022 will be a year of returning back to a normal school year after two years of disruptions, the MIH team is excited to start implementing and measuring specific metrics for success. These include: the number of students consistently in program, number of boys vs. girls for gender equity goals, and percentage of the day that the iPads are utilized. There will also be regular progress reports measuring progression through coding and robotics curriculum, as well as portfolios of work for children to demonstrate their accomplishments.
New Hubs Opening
A new MIH Center is opening this month at the Main Camp School in Hwange, Zimbabwe. The MIH Pod that has been operating there will move to a school in Bulawayo, becoming the fifth MIH in that country. New MIH centers will also be opening soon at the Conway Center in St. Paul, as part of the Sanneh Foundation's after-school programming, Urban Ventures mobile hub to serve Minneapolis schools, and at Little Earth Community Center.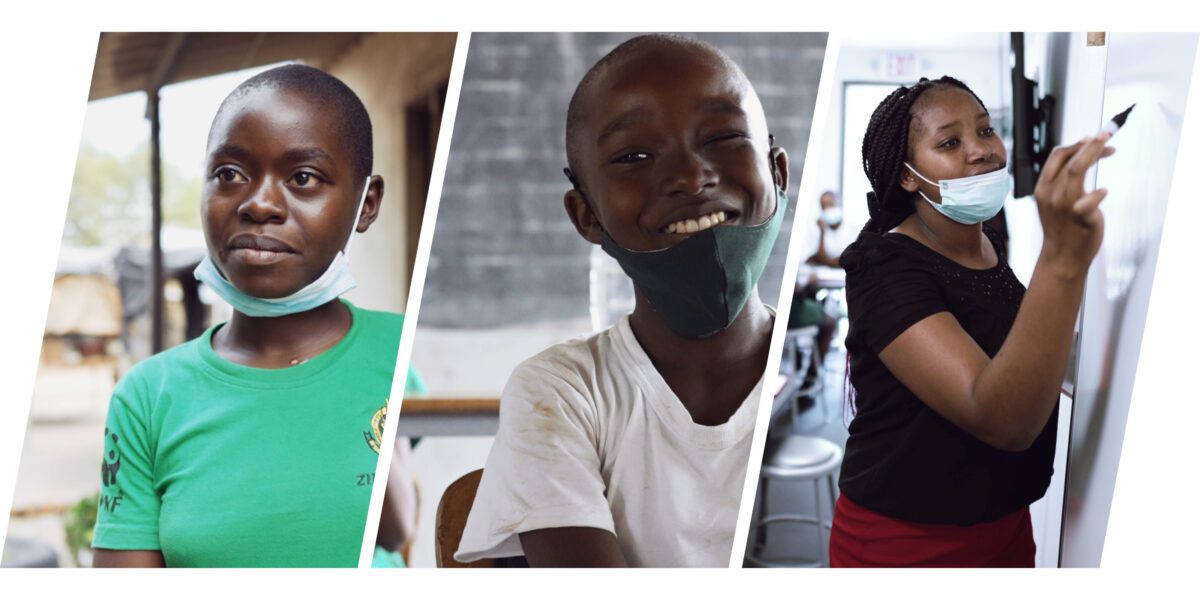 ---
STUDENT SPOTLIGHT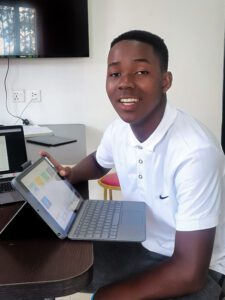 In the fall of 2021, a senior named Terrance at Mosi High School in Zimbabwe walked into a MATTER Innovation Hub for the first time. Unsure of what the MIH was all about, Terrance was hesitant. Nothing about the Hub resembled a normal classroom. Instead of rows of desks, there were tables and groups of students working together. Instead of a teacher standing at the front lecturing, there was a facilitator walking around encouraging the students as they explored and learned on their own. Sitting down at one of the tables, Terrance picked up an iPad and started his first lesson on coding. He quickly progressed through the curriculum, his creativity blossoming and his problem-solving skills developing along the way.
Terrance spent only three weeks in the MIH before graduating at the end of 2021. Yet out of the 4000+ students worldwide who have participated in an Innovation Hub, Terrance set the record for the fastest student to complete Swift Playgrounds Level 2 coding, and he's on to level 3! He now volunteers his time in the Hub, assisting as a coding consultant. Terrance hopes for a future in the computer science field.
---
NEW SPONSORS
We'd like to welcome Belkin International and Brenthaven to the MATTER Innovation Hub team! Together with Jamf and LocknCharge, they have supported MATTER Innovation Hubs globally to provide the very best in education technologies.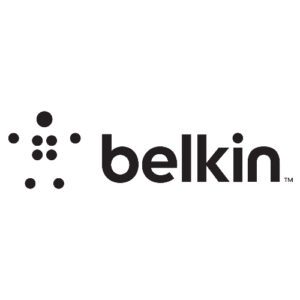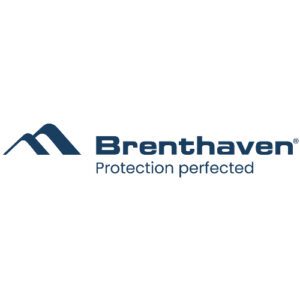 ---
The MATTER Innovation Hub is the result of a collaborative partnership between Jamf and MATTER. Utilizing the latest technology, the Innovation Hub promotes active learning, problem solving, and creativity in a student-centered learning environment, for kids with limited or no
access to critical skills and education for their future success.