Traditionally, the summer months are hard on families suffering from food insecurity. Relying upon school meal programs for their children during the school year, they often struggle to feed their kids once the school year ends. Unfortunately, this summer is expected to be even harder on these families who have been hit extra hard by the year-long pandemic.
That's why MATTER and our corporate partners are collaborating together to launch a goal of providing 50,000 healthy meals to Minnesota's children this summer. Next Monday, March 22, will be the big kick-off event with our annual MATTERbox Madness. This year's event, though virtual, will still feature some of the most generous companies in the Twin Cities packing MATTERbox snack packs for our community partners.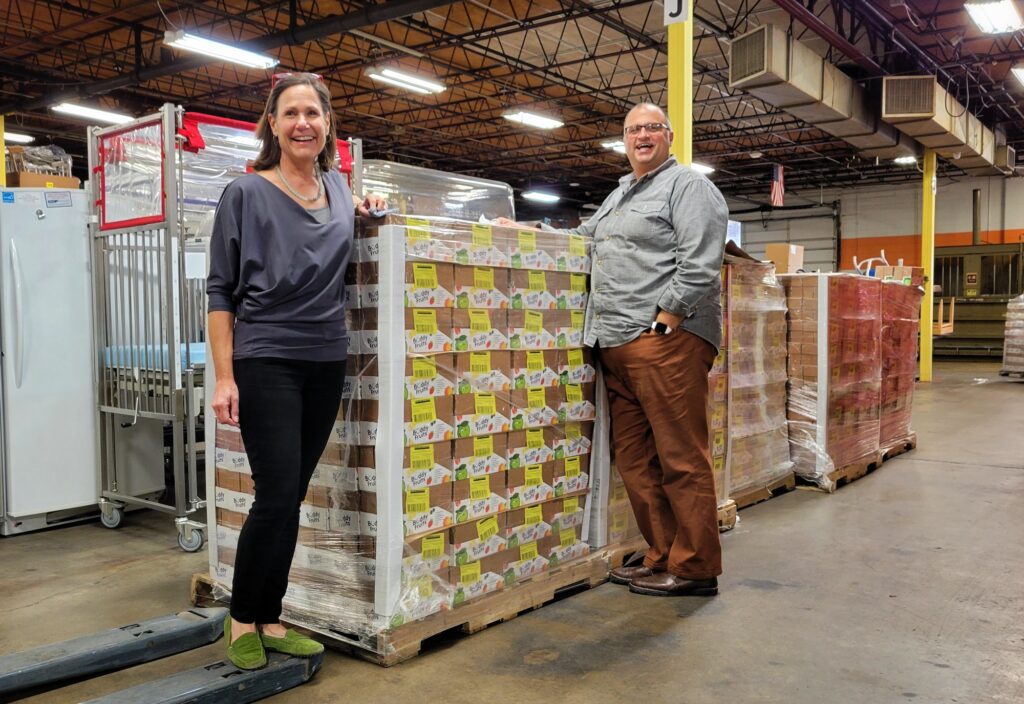 Our Platinum MATTERbox Madness Sponsor for this year's event is Buddy Fruits. As a company committed to delivering the greatness of fruit in products that taste great, Buddy Fruits is donating 50,000 of their delicious fruit pouches to the effort. The all-natural blended fruit pouches are one of the healthy foods featured in MATTERbox snack packs, along with whole wheat crackers and a peanut-free peanut butter substitute. Together, this nutritious trio makes for a healthy energy boost in a child's day.
Buddy Fruits Senior Brand Manager, Lourdes Ramon, explained why Buddy Fruits agreed to make the generous donation, "When this opportunity came for us to partner with MATTER, it totally made sense for us to do it. We both want to protect the health of children and to create more caring communities. We're really excited to be able to impact Minnesota children this summer with our delicious fruit pouches."
Buddy Fruits' brand vision is to be the #1 'buddy' to moms, kids, schools, the environment, and every community they touch. By partnering with MATTER on this important initiative, Buddy Fruits will definitely be making new buddies in Minnesota this summer!
Victor Salamone, MATTER's VP of Business Operations agreed, "We greatly appreciate the incredible generosity of Buddy Fruits to help us meet our goal of providing 50,000 healthy meals to kids in our communities this summer. It's great to have a partner that can provide a healthy product that kids really like to eat. It teaches them that healthy food can taste great. That's important for them to know when they start making their own food choices."
For Buddy Fruits, serving as this year's Platinum MATTERbox Madness Sponsor  is only the beginning of their partnership with MATTER.
"We're so excited to be part of this Virtual MATTERbox Madness. We know this will have a healthy impact on communities which is so important, especially during these challenging times. This is the beginning of building a strong partnership with MATTER in our shared mission of providing healthy food to our communities." Lourdes Ramon
Our thanks to Buddy Fruits for their generous Platinum MATTERbox Madness Sponsorship, as well as these other amazing sponsors who are helping to ensure that Minnesota's kids don't go hungry this summer: