When Target recently found themselves with surplus product leftover from a 2019 sales campaign, they had a couple of options for what to do with these items. They could dump the more than 200,000 baby kits filled with diapers, wipes, pacifiers, lotions, and other essential baby needs into a landfill to rot and decay, or they could find a way to get the kits into the hands of new parents who need them. As an environmentally conscious company that also cares about the people in the communities in which they work, Target chose to donate the surplus product instead of throwing it away. 
When MATTER received the call from Target to help them use their surplus for good, we were thrilled to help.  Soon truckloads of boxes began filling our warehouse. Church groups like Eagan Hills and other volunteers came in to help organize and sort the thousands of boxes, while the MATTER team reached out to our local and international partners for interest in the kits. After six weeks, all 202,155 baby kits had been claimed. Tens of thousands hitched rides in shipping containers of medical supplies and food, going to families in sixteen countries including the Dominican Republic, Haiti, Liberia, and Senegal.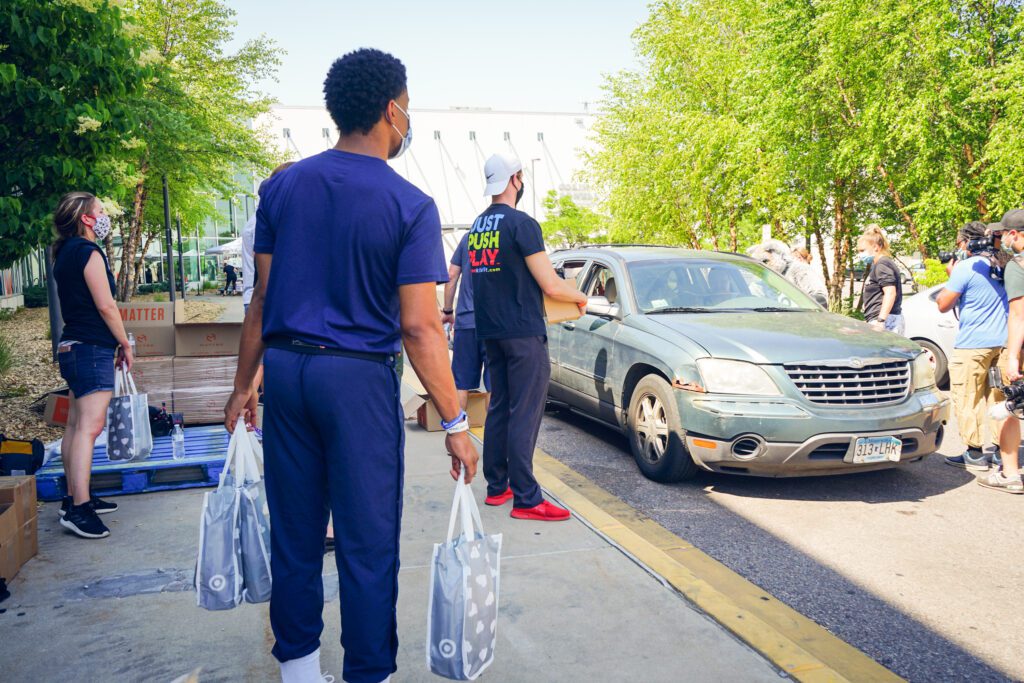 For the kits staying in the area, our amazing community partners distributed them to families struggling due to the pandemic and civil unrest. These organizations included MN Adult and Teen Challenge, American Indian Community Development Corporation, EVOLVE Family Services, Bridging the Gap and many others, as well as several churches. The Minnesota Timberwolves,  Minnesota Lynx and T-Wolves Gaming also took a couple hundred kits and handed them out at Urban Ventures along with MATTERbox snack packs.  
Long-time MATTER partner, Hue-MAN Partnership, took kits for their clients as well. Hue-MAN Partnership, a collaborative of several organizations including the MN Dept of Health, the University of Minnesota School of Nursing and Medica, is dedicated to the vision of healthy men, healthy families and healthy community. With two specific focuses, medical health and community outreach, Hue-MAN's mission is to identify and address the health crisis among young and middle-aged men, primarily men of color.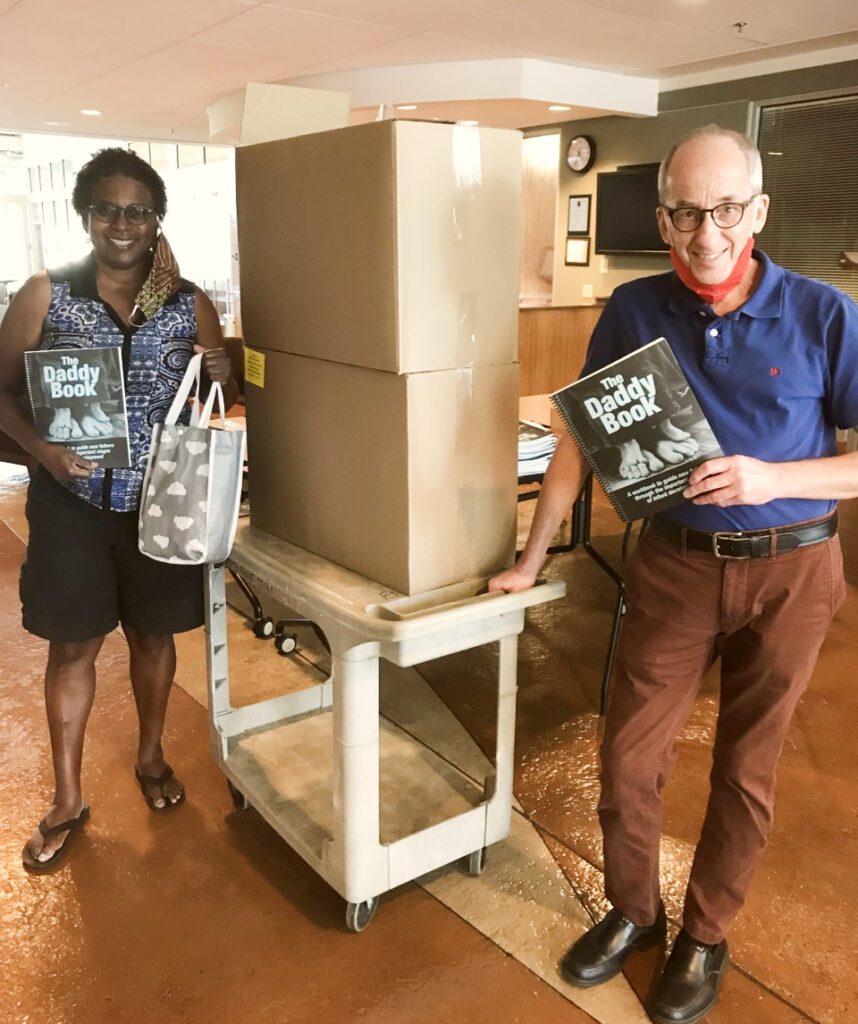 Hue-MAN's outreach was unique with the 400 kits they took. Where most of the focus of these kits was on mothers with new babies, Hue-MAN reached out to fathers. Along with the kits, they also gave out masks and workbooks specifically designed to help new dads understand how to care for their infants.  
Clarence Jones, Community Engagement Liaison with Hue-MAN, explained the importance of reaching out to new fathers as well as new mothers, 
"Hue-MAN collaborates with organizations like MATTER to help us empower men to make healthy choices. That's why we decided to take the baby kits and focus on new fathers. They need to be recognized and supported so they can be more active in their families and communities. They were very appreciative of our efforts."  
This is MATTERnation at its finest, helping a Minnesota company and one of our nation's largest retailers, use their surplus for good locally and around the world.  
Help us continue this good work by joining us for Rock The Lake, MATTER's Ungala, on August 29. This benefit concert, which can be safely attended live or watched live online, will support MATTER's ongoing projects with our partners to continue impacting our communities. Let people know they matter. Join us to Rock The Lake on August 29!