Minnesota is fortunate to have its share of home-grown athletes who not only excel on the playing field but are also amazing individuals off the field. One of them is retired soccer player, Tony Sanneh. Growing up on St. Paul's East Side, Tony was a gifted athlete from a young age. Though he participated in basketball, track and tennis in high school, it was soccer that captured his heart.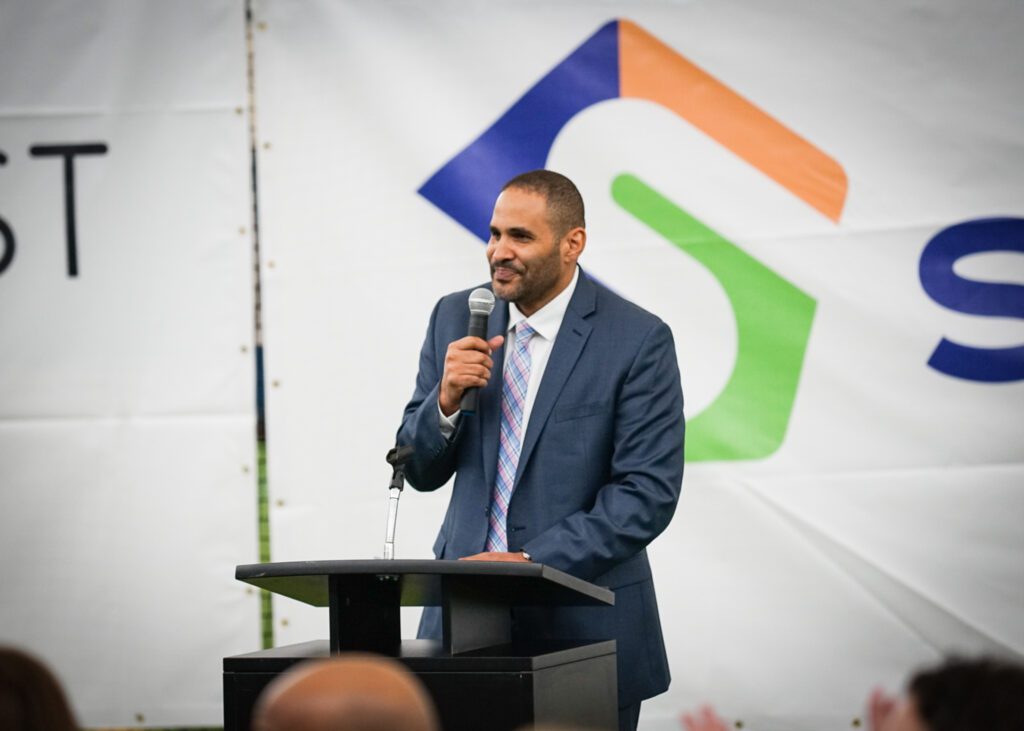 His professional career began in 1994 when he was drafted to play for the Milwaukee Rampage. Over the course of the next 15 years, Tony's career would take him around the world, and include a FIFA World Cup appearance in 2002, before retiring in 2009.
Amid his success, Tony never forgot where he came from or the people who helped him achieve his dreams. In 2003, at the height of his career, Tony knew it was time to give back. Recognizing the power of sport and the influence of professional athletes to speak into kids' lives, he established The Sanneh Foundation (TSF) whose mission is to empower youth, improve lives, and unite communities.
"Sports brings people together and teaches discipline, teamwork, competitiveness, and grit. These are all skills you need to have to be successful in life…Learning to work with others, learning to sacrifice, learning your role. Sports teach you all that and at the same time, you come to understand that you all win or you all lose together. You don't win by yourself. That translates to our communities and the world. We all win or we all lose."
Since its founding almost twenty years ago, TSF's impact on youth and families continues to grow in St. Paul and around the world. Offering sports camps, an academic intervention program, a Haitian initiative using soccer as a catalyst to combat the cycle of poverty, meal distribution to help close the food insecurity gap, and programming at the Conway Community Center, TSF focuses its support efforts on diverse low-income urban and immigrant youth populations.
For those who know Tony well, the success of TSF is no surprise.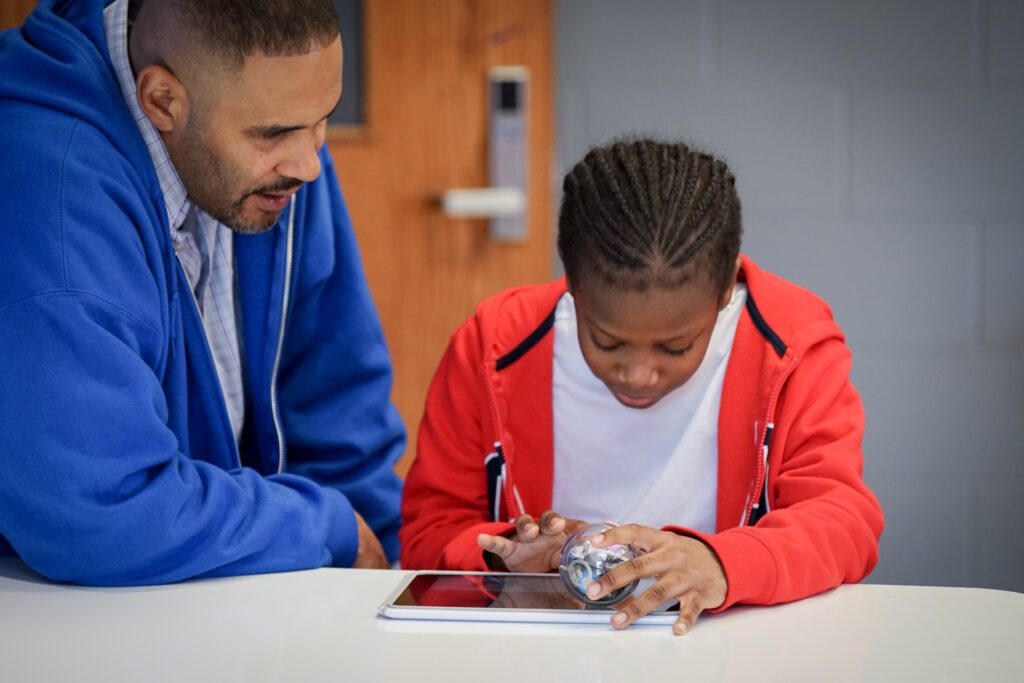 "I have worked with hundreds of athletes and celebrities over the past several decades and Tony's authenticity and commitment is top tier," said Lou Raiola, Cause Marketing pioneer and founder of ESG Solutions Group. "Like the incredible athlete that he was, Tony is tenacious. Whatever he sets his mind to, he is unwavering in his determination to see it through. And he's a multiplier. He respects the platform he has and the cultural influence of sport to drive societal change. He leans into this and unites a variety of stakeholders to join the mission and multiply the impact."
MATTER is privileged to come alongside Tony to help fulfill TSF's mission. We provide MATTERbox snack packs for the kids in sports camps and after-school programming. In April, a MATTER Innovation Hub opened at the Conway Center. This unique learning center will open doors of opportunity that could change the course of these kids' lives.
Given all that TSF is doing for children and families in St. Paul and around the world, one would think Tony is content to rest on his many laurels and enjoy another dream fulfilled. But one would be wrong. Observing TSF's new state-of-the-art domed facility, (the largest dome in Minnesota), Tony couldn't help but think about what's next.
"This is only half the story. I think big. One of the things sports taught me to do is inspire a team, cheer people on and build partnerships. There's more coming!"
MATTER is thrilled to be on your team, Tony! We look forward to our continued partnership with TSF to help give the children and youth in St. Paul's East Side the opportunities they deserve to become the amazing people they were created to be! 
Learn more about Tony's amazing story in You Matter Stories Episode 3 below: