Several of our MATTER team are currently on the ground in Zimbabwe, meeting with our partners and visiting our many projects and initiatives. Among them are Chris Newhouse, Executive Director of Sustainability, and Katie Johnson, Director of Global Health Initiatives.
Collaborating together in their respective roles, Chris and Katie work hard to ensure the success of these life-changing projects.
Though the work is enormously rewarding, it's not easy. Especially in Africa. A visit this week to a new Chaya women's co-op meant two hours of driving on some of the bumpiest roads imaginable in a car that broke down three times! Once they arrived at the co-op, the temperature was a blistering 110 degrees. Yet, the enthusiasm of the women there to learn about the super nutrition of Chaya and how it can help improve their families' health made the trip totally worth it.
On another equally hot day, Chris and Katie met with Dr. Mike Jeans to discuss the LEEP project. This special initiative was started by a MATTER donor a couple of years ago after she learned how many women in Zimbabwe die unnecessarily from cervical cancer because only one hospital in the entire country can do the procedure to remove the precancerous lesions before they become malignant. (It's called a Loop Electrosurgical Excision Procedure or LEEP for short.) Sitting down with Dr. Mike, they reviewed the project's successes, analyzed the obstacles, and strategized the best way to ensure the project continues to expand so more women have access to this life-saving procedure.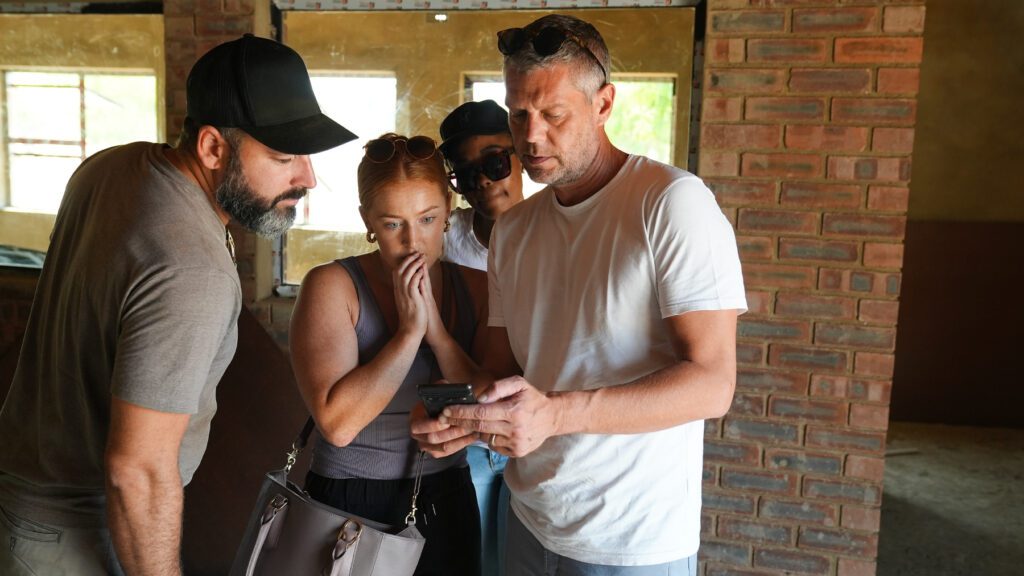 These are only two of the many projects Chris and Katie help to manage. As overseer of MATTER 360, (our team that repurposes donated medical equipment and supplies), Chris' main focus is on excellence and sustainability. "My ultimate aim is to empower our partners and ensure the thriving success of all these initiatives."
In her role as Director of Global Health Initiatives, Katie makes sure the projects stay on track and keep moving forward. "I do a lot of things, but at the end of the day, I want to make sure that all of the projects MATTER engages in are done well, done with integrity and done to the very best of our ability."
See Chris and Katie in action in Zimbabwe in Stories from the Field!