The second annual Business As Mission (BAM) Summit was held this week at the Shamwari Center in Victoria Falls, Zimbabwe. More than 60 people from across the globe participated in the multi-day event. The conference focused on incorporating faith-based principles and values into commerce to build businesses that serve as beacons of hope to their communities.
Last year's first BAM Summit resulted in the launching of the Shamwari Association lending group. Established in collaboration with MATTER and Tradition Capital Bank, the Shamwari Association offers its members small loans to start or expand their businesses. The members are highly skilled and have good business acumen, but like most entrepreneurs, are in need of a little capital to help them achieve their dreams. Here are a few of the recipients of this year's loans: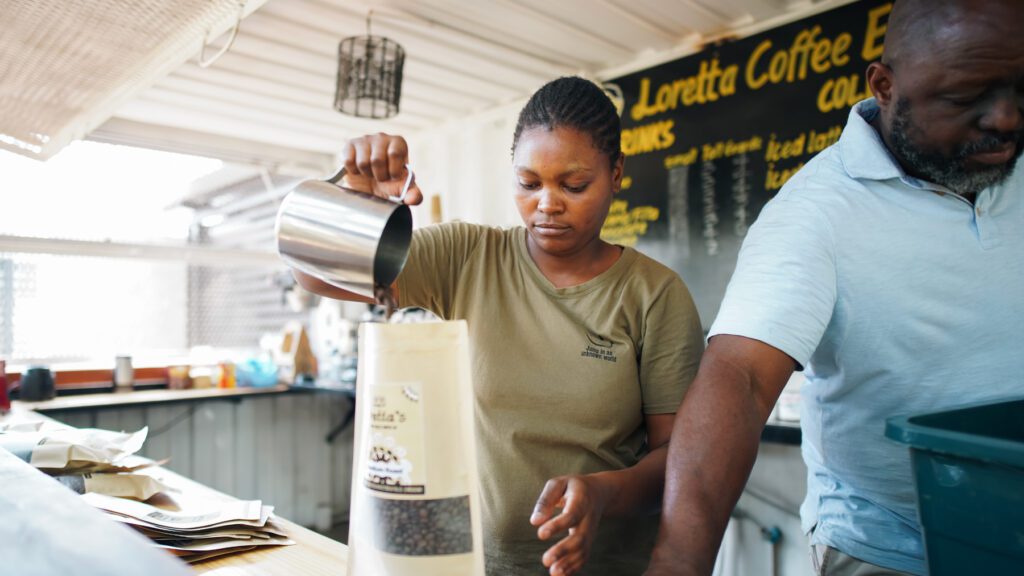 You've already met T.J. and Loretta of Loretta's Coffee. As we shared in our story back in August, Loretta and her husband, TK, owners one of the most popular coffee shops in Victoria Falls, were the recipients of an unlikely collaboration between several coffee businesses in the U.S. that provided them with a coffee bean roaster. Acquiring the roaster was a huge asset for their business. A loan from the Shamwari Association gave them the capital they needed to start buying beans and marketing their own coffee. The response from the community has been phenomenal, allowing Loretta and TK to open another location across town.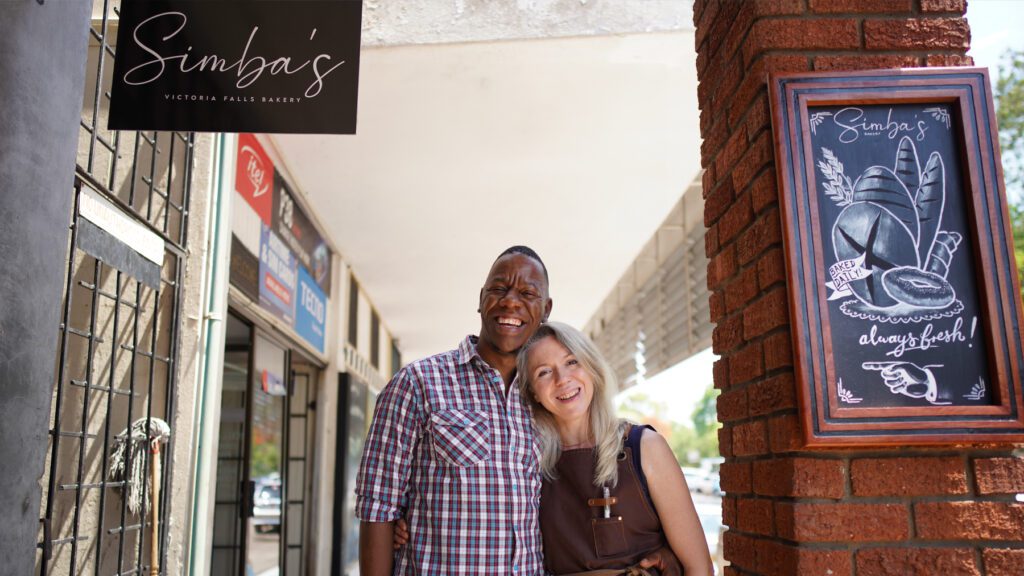 Simba is a local baker and former Head Chef at the exclusive Four Seasons Hotel in Tanzania. When he returned to Zimbabwe, his home country, he dreamed of owning his own bakery in Victoria Falls. A loan from the Shamwari Association helped make his dream come true. He secured a great location in downtown Victoria Falls, bought professional equipment and hired friendly staff. Business is off the charts. Both walk-in customers and corporate clients keep Simba's business booming.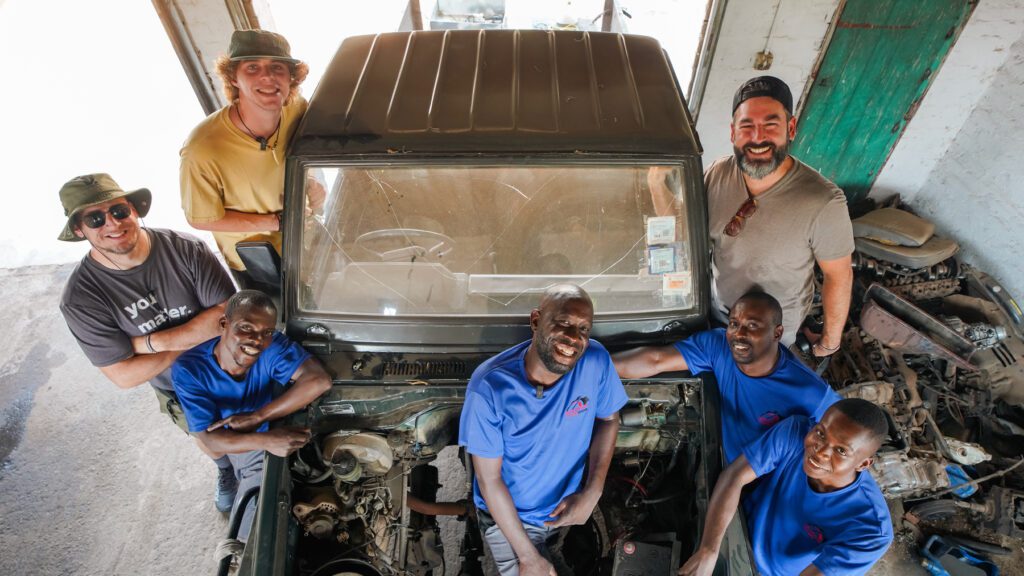 Victor, center, always dreamed of opening his own automotive repair shop. With few financial resources available, Victor's dream remained just that – a dream. When he learned about the Shamwari Association lending group, this enterprising young man knew this was his chance to make his dream come true. He applied for membership, laid out his business plan, was approved for a loan and got to work starting his small business. Since his garage opened, Victor has seen a steady flow of customers. Recently, he acquired several large mining clients who use his garage exclusively for their automotive needs. With more customers coming through his doors daily, Victor is working hard to earn their trust and establish his business as a valuable asset to the Victoria Falls community.
Improving communities means strengthening the local economy by supporting their hardworking business men and women. That's the purpose of the Shamwari Association and the goal of the BAM Summit. We're eager to share more with you about this year's event in a couple of weeks. In the meantime, watch the video below featuring these loan recipients and others who are making their dreams a reality!
With the holidays fast approaching, MATTER can help make your celebrations extra meaningful.
Give unique gifts of time, impact and purpose with MATTER's Holiday Gift Catalog launching November 22.
The MATTERbox Pack-A-Thon offers your family, team or small group a fun and festive way to give back to our community. Pack beneficial food while enjoying the sights, sounds and tasty treats of the season. There's no better way to celebrate the holidays than by giving to others. Sign up TODAY!