Collaboration is at the heart of everything we do at MATTER. Our mission of helping people launch projects that improve communities moves forward only as we join hearts and hands in partnership with other like-minded individuals and organizations.
Recently, MATTER collaborated with Treasure Island Resort and Casino, Prairie Island Indian Community, and The Minnesota Timberwolves and Minnesota Lynx organizations to impact Native American communities in Minnesota with beneficial food.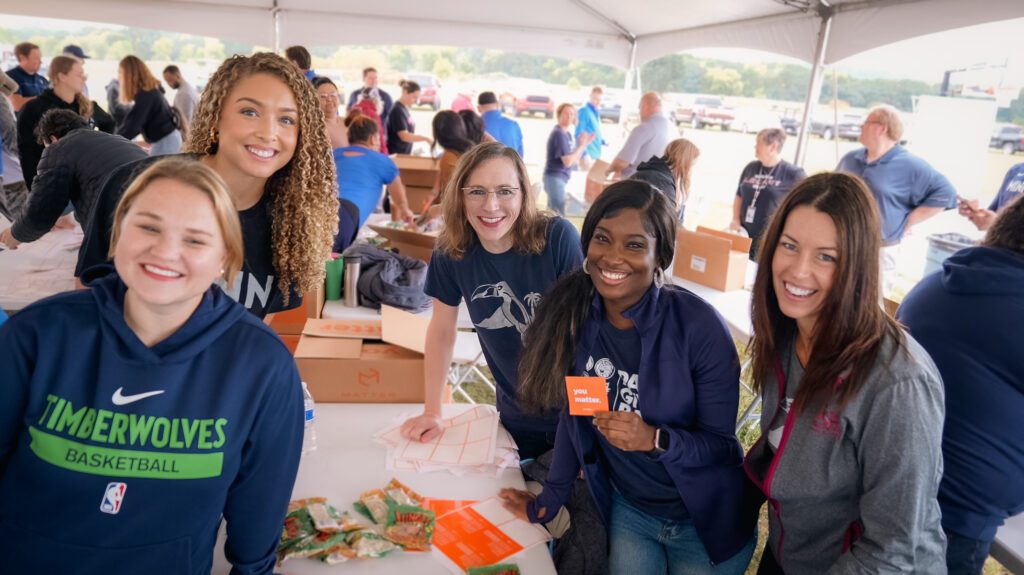 Choosing MATTER as their Charity of the Month for August and September, Treasure Island raised funds to purchase 4,000 MATTERbox snack packs. On September 25, employees from Treasure Island joined with members of the Prairie Island Community as well as with employees and former players for the Timberwolves and Lynx to assemble the snack packs. In all, nearly 100 people came together to fill the packs with tasty food and their handwritten YOU MATTER notes of encouragement.
On October 9, Indigenous Peoples' Day, MATTER was honored to deliver the 4,000 snack packs to the Upper and Lower Sioux Communities.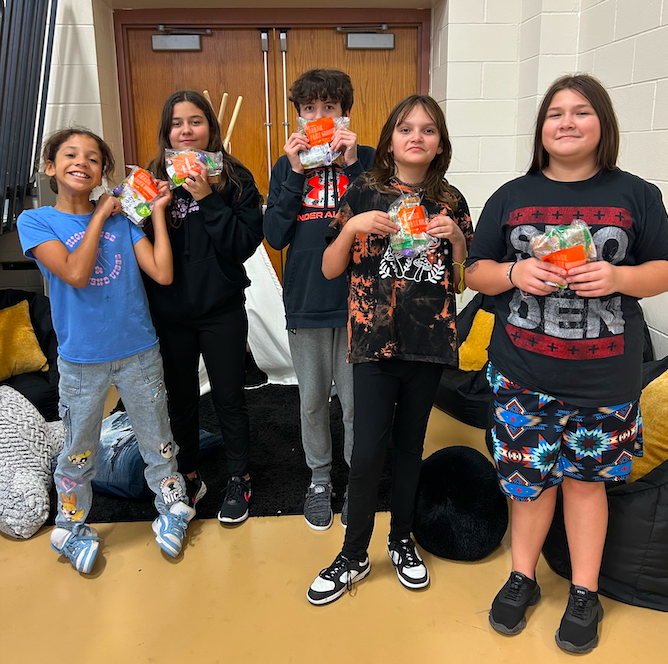 "It's a team effort," says Aaron Seehusen, Public Relations Manager for Treasure Island. "We've been working on this partnership for a long time and I'm glad to see it finally come to fruition. We were able to impact the community in a great way."
Dave King, Minnesota Timberwolves VP of Corporate Partnership, explains how their longstanding partnership has evolved over the years, "We've been partners with Prairie Island and Treasure Island for over twenty years now. Over the last few years, we've refocused our efforts on cultural inclusion, education and giving back at events like this. Much of that credit goes to the Tribal Council for helping us to refocus our efforts on these things. We're really grateful and proud of that partnership and proud of what it's become."
Retiring Tribal Council President, Johnny Johnson, is hopeful this is just the beginning of a collaborative team effort to help more Native American communities in Minnesota, "This is a great opportunity for all four of our organizations, and I look forward to other events that we can all come together and do more for our Native Americans across the state of Minnesota."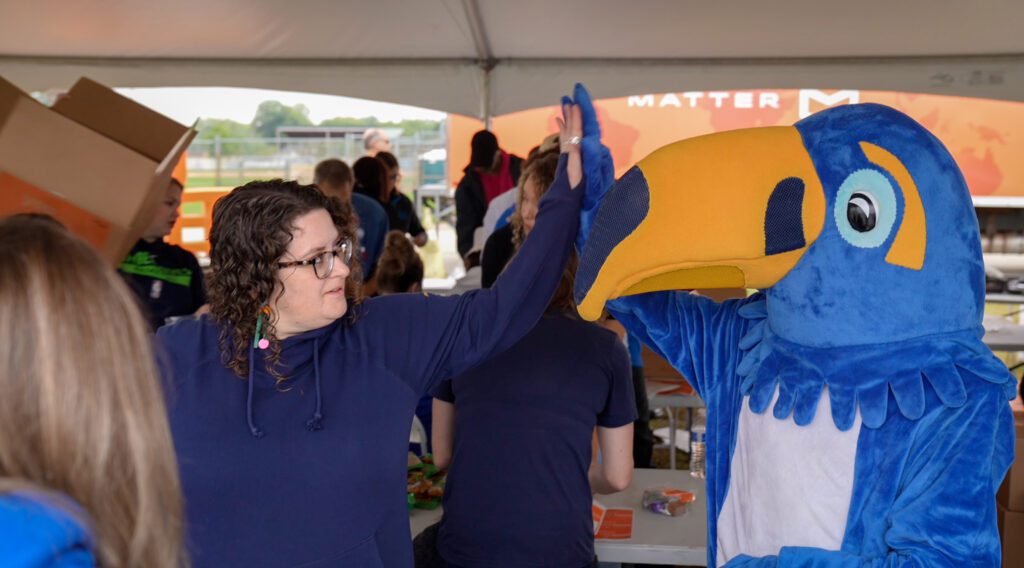 When organizations come together, pooling their resources and combining their efforts for the good of others, their impact is multiplied. This is the power of collaboration and the beauty of partnerships.
Aaron agrees, "We are stronger together. We're all powerful on our own but when we come together as a collective unit, we can accomplish really great things and benefit awesome communities."
You can experience the power of collaboration by participating in our first annual MATTERbox Pack-A-Thon in November and December. Born from a desire to make a tangible impact, the MATTERbox Pack-A-Thon invites companies, families, and groups to partake in a festive and meaningful activity, packing beneficial meals while basking in the sights, sounds, and savory delights of the holiday season. It's a unique blend of doing good for others while creating joyous memories with your team.
Sign up HERE today!
Watch highlights of these amazing organizations coming together to provide beneficial food to the Upper and Lower Sioux Communities in Minnesota!