For small chicken farmers in Senegal, the proverbial question is not, "What came first, the chicken or the egg?" It's "What will come first to kill our chickens?" Tragically, Senegalese farmers lose half of their flock to disease, stress, heat and a myriad of other conditions every year. As an important source of nutrition and income, it's essential small farmers learn a better way to farm their chickens that is more productive and sustainable. 
The third annual Regenerate Senegal Farm Conference was held recently to address this vital issue. Focusing on Natural Chicken Farming, the three-day workshop was sponsored by The Gorgui Dieng Foundation and MATTER; and hosted by MATTER partner, The Beer–Sheba Project. Founded in 2002, the Beer-Sheba Project is a refuge in the Senegalese desert having restored 91 hectares to lush green fertile fields and recovered over sixty native tree species, while training nearly 140 interns to "cultivate a new generation of stewards of Senegal's native flora and fauna."  (From their website.)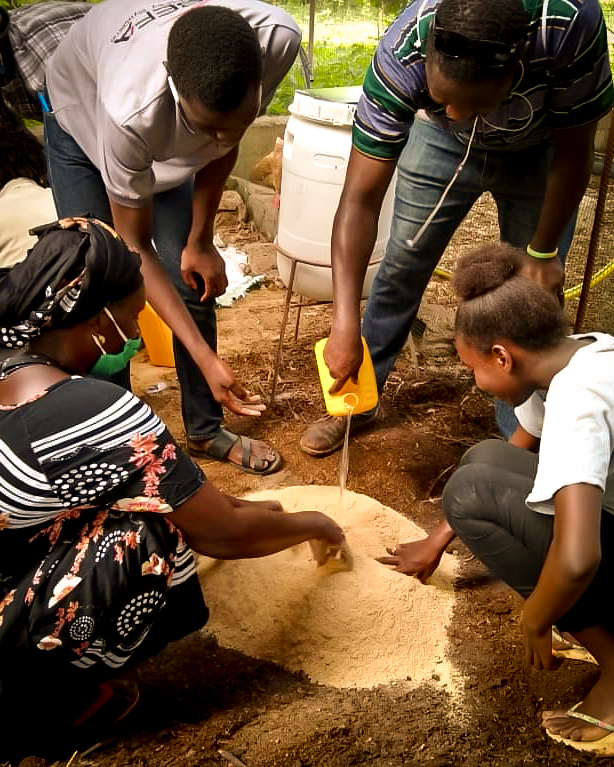 Noah Elhardt who oversees the agriculture training at Beer-Sheba and was one of the facilitators at the Regenerate Senegal Conference explained how Natural Chicken Farming can help small farmers in Senegal.  
One of the main challenges to raising chickens in Senegal is the risk associated with the traditional industrial broiler systems.  These systems, and the birds that are used in them, are highly optimized for conditions where operators have a high degree of control over climate, feed, biosecurity, access to medications, and market access.  In Senegal, many small farmers struggle to control all of these variables, and so these systems are subject to a high degree of risk. Natural Chicken Farming is a system developed in east Asia that prioritizes chicken health over rapid weight gain.  Chickens have more control over their environment, and farmers are less dependent on buying outside inputs.  This reduces risk and, for many farmers, increases overall profitability." 
With 20 small farmers from around Senegal participating, the conference workshops were designed around the five key principles of Natural Chicken Farming: good aeration, access to sunlight, a living floor, clean water and a diet that includes daily greens. Each day included hands-on projects such as building a proper chicken coop and preparing batches of fermented rice bran and fermented plant juice for nutritious feed and water. Touring the Beer-Sheba chicken breeding project gave the participants a first-hand look at what goes into a successful breeding program. In the middle of each day, with a cup of attaya (Senegalese tea) in hand, the farmers discussed what they were learning and seeing. Like previous conferences, a camaraderie developed between the participants as they shared their common struggles of farming in a desert climate.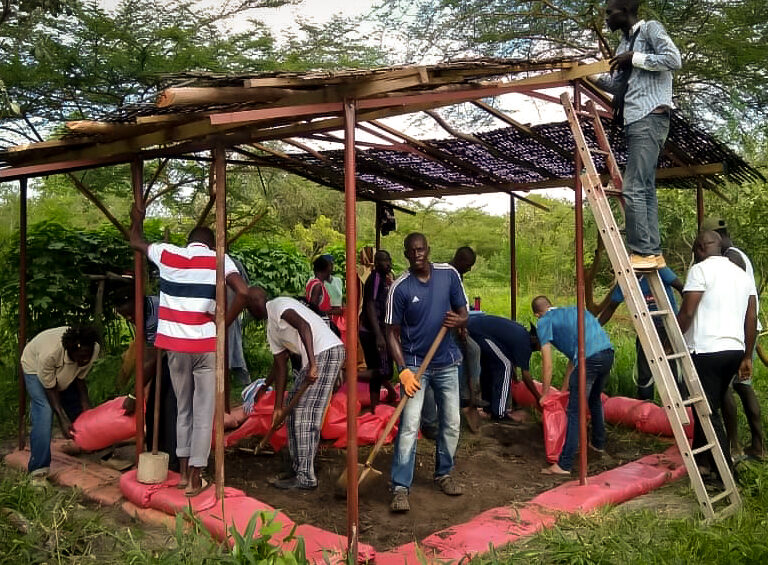 The final day culminated in the arrival of new chicks to the group's freshly built coop. Noah and Joseph Sagara, head of livestock at Beer-Sheba, led the group through the process of welcoming the new chicks into a coop. Later in the day, the group learned the proper care of adult chickens, including how to tell if a chicken is unwell. The conference concluded with a discussion on the importance of budgeting and the group filled out a mock budget for farming 100 chickens. This was followed by a time of Q&A before the participants headed home.  
As with the two previous conferences, farmers left this year's Regenerate Senegal conference armed with useful knowledge, new skills and the support of their fellow farmers to help them successfully implement what they learned. One of the participants was especially appreciative for the hands-on approach to the conference. 
"I've been to many workshops, but the way this was taught was different. Everything was very practical. Normally, we just sit and write things in a notebook, and then set it aside and forget it. Here I didn't write anything down, but I won't forget because we did everything with our hands. Then when we finished each day, I wrote everything down."  
It's because of MATTER's committed supporters that we are able to partner with organizations like the Gorgui Dieng Foundation and the Beer-Sheba Project to improve the lives of farmers and communities in Senegal. These conferences, as well as the work that goes on daily at the Gorgui Dieng Center for Agricultural Excellence, are creating a brighter future for the people of Senegal. Thank you! 
To read about previous conferences, check out the blogs on 2018 Regenerate Senegal and 2019 Regenerate Senegal.