On a beautiful summer day in 2018, a container load of medical equipment and supplies from MATTER was being unloaded at Victoria Falls Hospital in Zimbabwe. Winnie, one of the hospital's nurses, stood watching from a distance hardly believing what she was seeing. "I feel like we go to war every day. We get people in accidents that need x-rays, pregnant women that require ultrasounds and we can't treat them properly. It's so frustrating." She pauses. "But this," she says, pointing to the equipment and supplies filling up the parking lot, "this is hope." 
Winnie's feelings of frustration as a healthcare worker in Zimbabwe is not uncommon among her peers. After decades of government corruption and neglect, public hospitals and clinics across the Zimbabwe landscape are in dire need of rehabilitation.  To address this crisis, the First Lady's Angel of Hope Foundation has partnered with MATTER for the refurbishment of key hospitals and clinics throughout the country. With the successful renovation of the Victoria Falls Hospital and others, Corporate Zimbabwe is taking notice and expressing interest in partnering with the First Lady's Foundation in this important initiative. Leading the way are two telecommunications companies, TelOne and its partner, NetOne.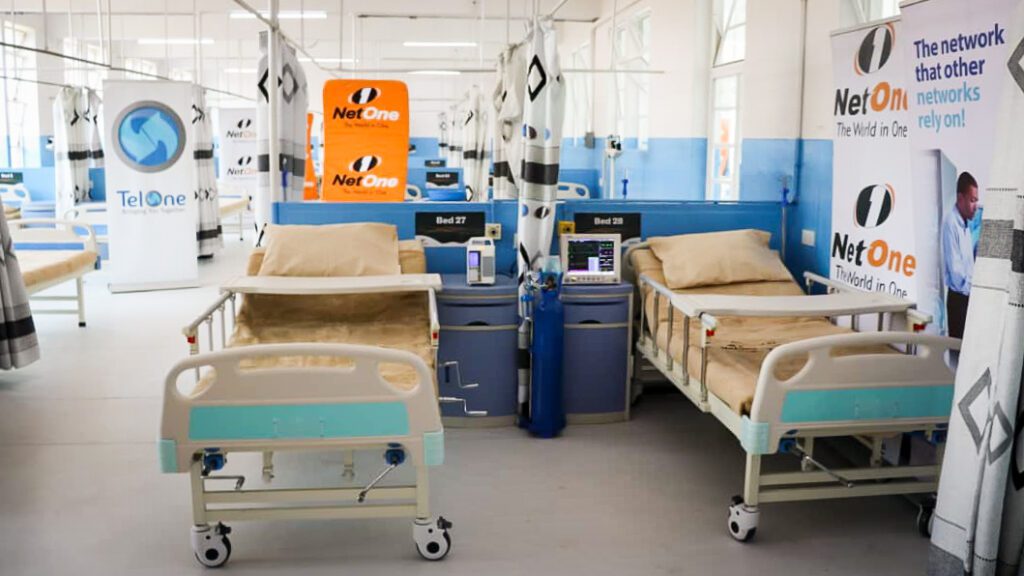 Recently, these companies funded a medical container to the Sally Mugabe Central Hospital in the capital city of Harare. As one of the country's largest public hospitals, it's also one of the oldest. And it shows. Worn, run-down and lacking even the most basic of equipment and supplies, the hospital struggles to provide the level of healthcare its patients need and deserve. With COVID-19 and a malaria outbreak bearing down on the country, the healthcare needs in Harare and the surrounding communities are urgent and growing.  
Chipo Mtasa, Managing Director of TelOne and a member of MATTER's Board of Directors, explained the hospital's significance to the country, "It's a big referral center for most cases in Zimbabwe, so helping that institution really helps the entire country. Millions of people will be affected."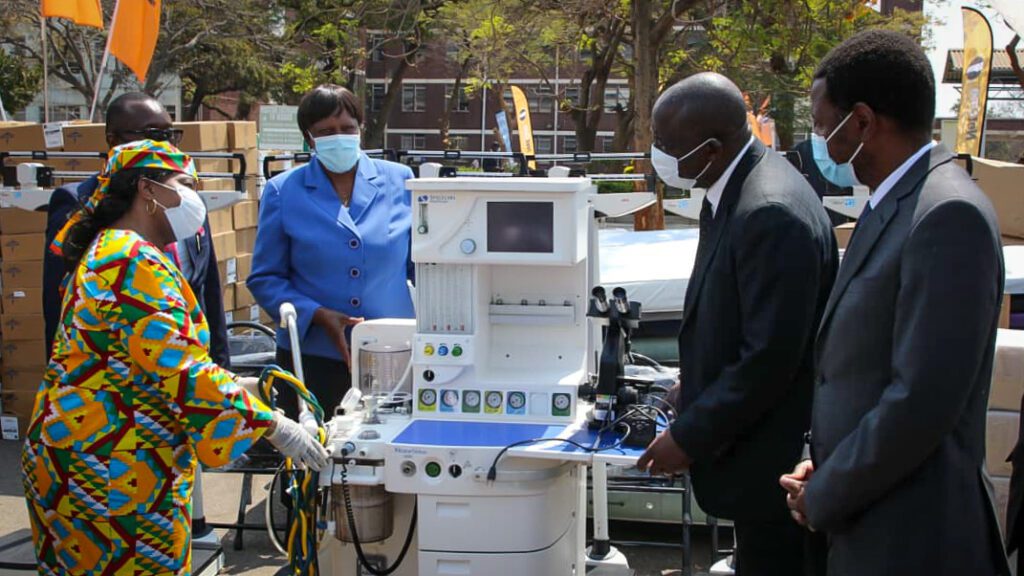 And so on a beautiful summer day in August 2020, much like that beautiful day back in 2018, hospital staff and personnel stood outside the Sally Mugabe Central Hospital, feeling that same sense of hope that Winnie felt as they watched boxes of PPE being unloaded, along with wheelchairs, stretchers, mattresses, bassinets, lab equipment, and more.  
With the arrival of the container came much fanfare and celebration. On hand to officially turn over the equipment was the First Lady of Zimbabwe along with members of her Angel of Hope Foundation. Chipo and other employees of TelOne and NetOne were also there, as well as several officials in the ministry of health.  
With more hospitals slated for refurbishment, Chipo's hope is that other businesses will join TelOne and NetOne to partner with the Angel of Hope Foundation in its efforts to revive Zimbabwe's ailing healthcare infrastructure.   
"My call and hope is for Corporate Zimbabwe to consider partnering with the Angel of Hope Foundation and MATTER through filling the shipping costs gap so that more equipment can be shipped to the country and support the re-equipping of our public hospitals. It is only through such partnerships that more can be achieved. As Henry Ford said, 'Coming together is a beginning, staying together is progress, and working together is success.'"
MATTER is honored to partner with the Angel of Hope Foundation, NetOne and TelOne to help increase access to healthcare for the people of Zimbabwe. With the ongoing support of our donors who make MATTER's work possible, we look forward to continuing this vital work and bringing hope to all the Winnie's and their patients in Zimbabwe!
To learn more about MATTER's work in Zimbabwe and this project, please listen to this interview with Chipo Mtasa and Rebecca Newhouse.