Welcome to our monthly update on projects that have launched or will soon be launching at MATTER. 
Ukraine Project: Medical Relief
Earlier this month we featured Marco DuBois, an ER nurse from Blaine who works at Allina Health's Mercy Hospital – Unity Campus. Marco was preparing to travel to Ukraine with medical supplies from MATTER. He was inspired by another Minnesotan, Mark J. Lindquist, who has been in Ukraine for several months helping the doctors on the front lines and in the hospitals get the supplies they need to care for the wounded and chronically ill. Mark sent this thank you video when Marco arrived with the supplies. We want to thank everyone who has contributed to our Ukraine Medical Relief Fund. Your support makes moments like this possible. By continuing your support, MATTER can continue to procure these much-needed medical items that are helping save lives in this war-torn country. Please donate today!
The Chaya Tree Project
As we told you in our Chaya update in April, Phase 2 of the Chaya Tree Project is now underway. The focus of this phase is to use Chaya as a means of job creation and economic development for families in Zimbabwe. To that end, a drying station has been installed at the Doyle Collaboration Center, complete with a dehydrator, a drying table, and a bag sealer. Once shelving is installed, the station will be ready to go.
Starting next month, Chaya will be purchased from the community gardens where recent training workshops were held. It will then be dried and put into capsule form and loose powder for resale in the community. We're really excited about the potential of this initiative to economically empower families and revitalize communities throughout Zimbabwe!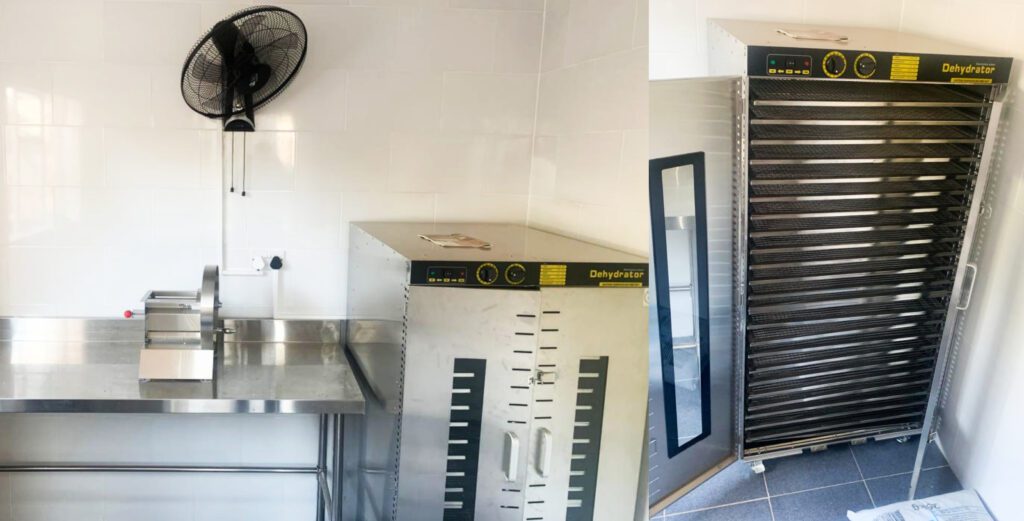 New Project Site: MATTER Innovation Hub – Bulawayo
MATTER Innovation Hubs continue to thrive in Zimbabwe. With the opening of the permanent MIH Center at Hwange Main Camp school, the Mobile Container Pod was moved to its new location in Bulawayo, at the King George VI School for children with disabilities. The new site was made possible with partners Mother Africa Trust and Minneapolis-based Mains'l Services. Being the largest school for disabled children in Zimbabwe, we are eager to see how the students respond to the assistive learning technologies at the MIH pod with Apple Classroom hardware and software. For example, there are text-to-speech apps that will help deaf students have conversations. The new facilitators have already visited the Doyle Collaboration Center in Victoria Falls for training and are looking to open the Pod in June, where it will serve 250 students.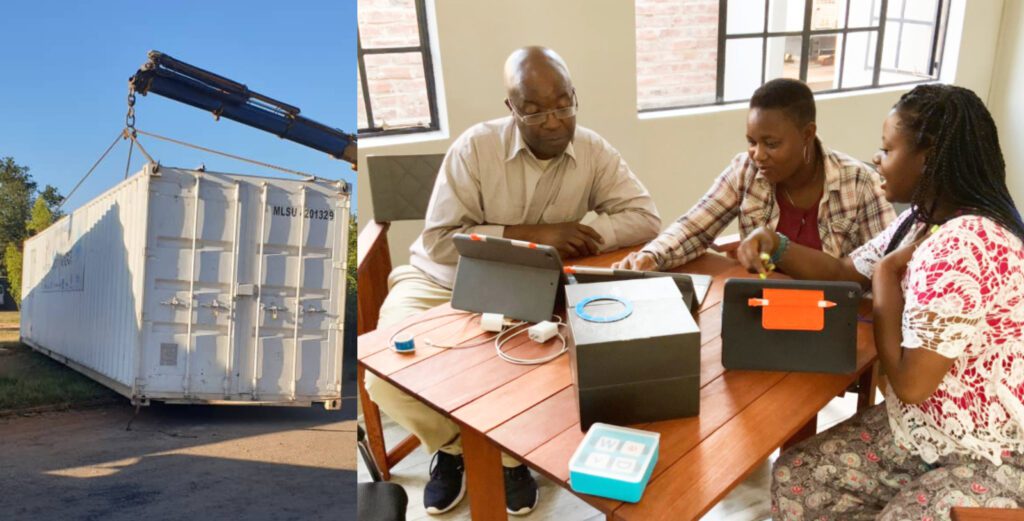 New Team Members
Recently, Ms. Tsitsi Murohoke, former headmistress at Main Camp Primary School, joined the MATTER Innovation Hub (MIH) team as Lead Facilitator. She is currently working with Miss Purity Handiseni, also a Facilitator, to align the MIH curriculum to Zimbabwe's National Information and Communication Technology (ICT) standards. This is an important step toward expanding MIH to more schools throughout the country.
Ms. Tsitsi explains, "On aligning the curriculum with the MIH activities we have been basically looking at the ICT curriculum topics and objectives and then identifying applications and resources in the Innovation Hub that can be used to achieve the objectives. We've discovered that the applications and other resources we have in the Innovation Hub so far covers the majority of the concepts in the school ICT curriculum." Miss Purity and Ms. Tsitsi will be presenting the newly aligned MIH curriculum to school boards this month.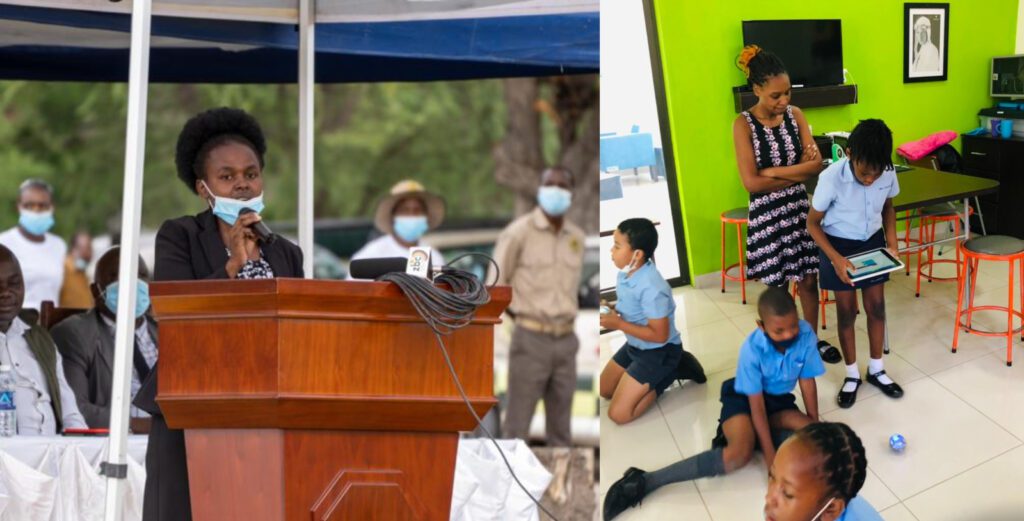 Special Interns at MATTER
We recently welcomed two very special people to the MATTER team. Robert Tendai and Valencia Sbeko came all the way from Zimbabwe to intern at MATTER this summer. As employees of our Zimbabwe partner, Love for Africa, Robert and Valencia are eager to learn more about the process of launching the projects that are improving communities in their country. "I will say," explained Valencia, "having been on the receiving end of all the donations that MATTER has given to Zimbabwe through Love for Africa, it's amazing being here and seeing all the effort that goes into making it all happen. It's very exciting!"
Working with our MATTER 360 team, Robert and Valencia spend most of their time sorting medical supplies in our warehouse to repurpose them for our hospital projects overseas. While it's a far cry from his life in Zimbabwe as a safari guide, Robert is enjoying his new responsibilities. "It's an honor to be here. The work that is being done back home through the support of MATTER is really helping our communities.  I'm happy to learn how it all comes together and get the chance to help on this side of things."