Our guest writer is Saree Mading, Chief of Staff for the Luol Deng Foundation, a MATTER Pro partner. The Foundation recently began a new initiative, the South Sudan Youth Camp Activity, to strengthen and develop the youth of South Sudan through the power of sport.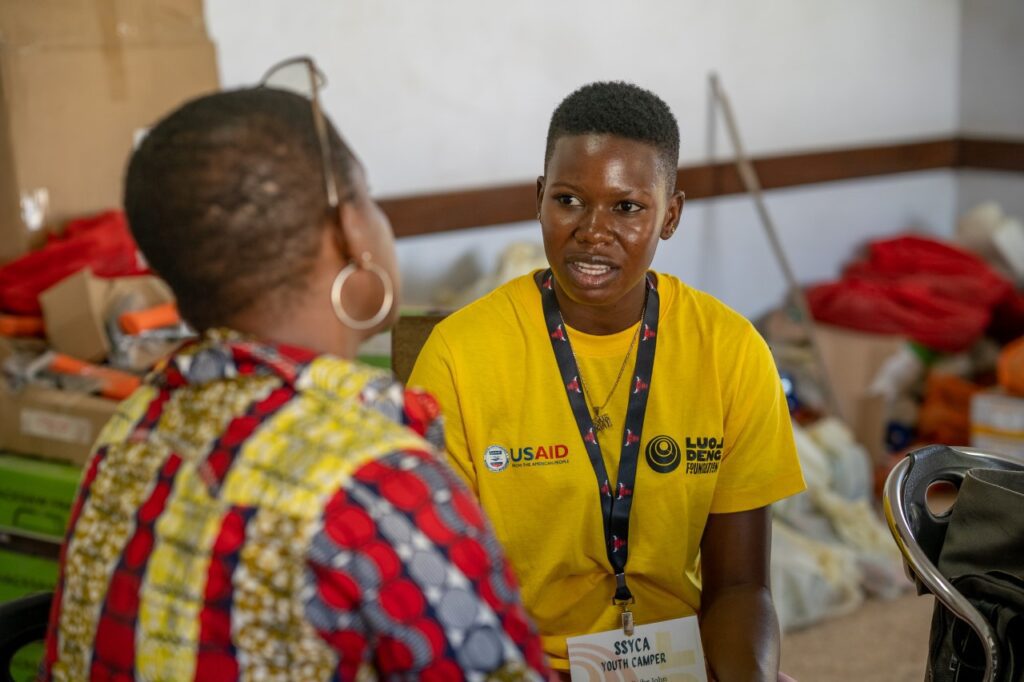 She showed up to camp in a white skirt and blouse set that screamed "Model in the making!" Her long hair, makeup and heels made me think that she was not supposed to be at camp. She looked as if she'd just come from a really nice party. I was especially concerned about how she would fit in given all the eyes watching her every move with judgment in their eyes: she was so overdressed. None of us were expecting what we would see the next day.
Monday morning, all the campers were required to stand at the podium and state their name, their favorite sport, and their favorite food. Well, well, well…the young lady by the name of Sabura Foibe John walked up looking completely transformed! She'd come the day before with a long wig, but on Monday morning she got to the podium with a short natural afro. She stated her name, her favorite sport (basketball), and favorite food. And then…THEN…she burst out with a song and a rap that talked about young girls staying in school even when young boys are trying their best to court them and make them lose focus. As the entire room clapped to the rhythm and repeated the hook, I knew I had to talk to her! Pulling her aside, I was eager to learn more about this fearless young woman and what brought her to the camp.
"I am 17 years old. This is my first time sleeping away from home and with people I don't know. This is my first time in Juba and I'm hoping to see my mother while I'm here. She has a small business and it's been a while since I've seen her. In Yambio, I play basketball. I've been playing for one year but the court there is not a good court. The youth at the courts were told about the camp and we all applied. There were 10 of us who applied and I was one who was selected! I was so excited about being able to participate in the camp. I am already so interested in learning more about citizenship and mentoring. I am so grateful!'
As we talked, the brightness in her eyes and the smile on her face totally conveyed all that the Luol Deng Foundation (LDF), in partnership with the United States Agency for International Development (USAID), was hoping to achieve with the South Sudan Youth Camp Activity (SSYCA).
As a new initiative of the LDF, the SSYCA's purpose is to harness the power of sport to strengthen social cohesion, develop soft/life skills, and increase resilience among young South Sudanese between the ages of 13-29.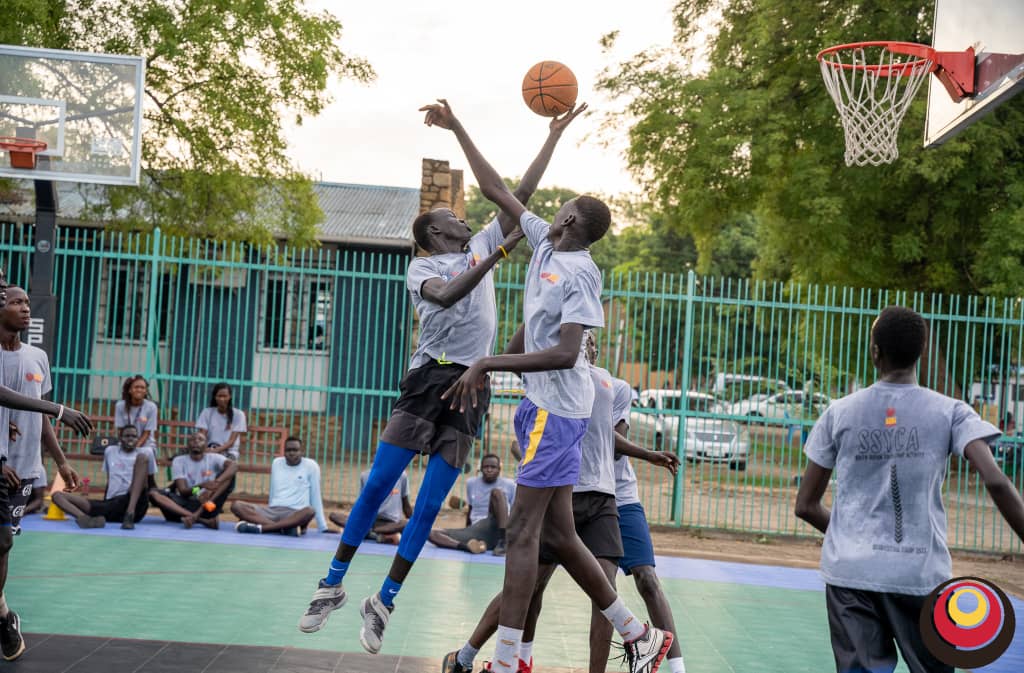 During their week-long stay, the campers attend classes in basic computer, literacy, mental health awareness, mentoring, relationships, trauma healing and STEM classes. In the evenings, they participate in basketball training as well as "court-side" chats that involved conversations around gender-based violence awareness, HIV-AIDS awareness, and drug and crime prevention.
For Sabura, her first experience away from home was a resounding success. "Chances come like this because of others' help and I am happy to be here!"
With campers like Sabura, grateful for the opportunities given them at SSYCA, it doesn't take long for the trainers to connect with them. "I love these guys!" said Omar Mackmot, an ICT/Basic Computer Trainer, when asked about the youth. He shared how eager they are to learn and how quickly they are willing to support one another.
Hopefully, that is what you will do also: be willing to support the Luol Deng Foundation in continuing to use the power of sport to strengthen cohesion amongst the youth of South Sudan.
With your support, LDF will be able to conduct more youth camps to provide South Sudanese youth, like the fearless Sabura Foibe John, with opportunities to make their futures brighter. If you are interested in being a part of this ongoing story, please donate today. Go here to learn more.