Hospital and Clinic Project Update
Our hospital and clinic team is launching life-saving healthcare projects in some of the hardest to reach corners of the world. Working with our partners, we repurpose donated medical equipment and supplies, shipping them to hospitals and clinics in communities that are often neglected and marginalized. It's not always easy work, but it's always rewarding – especially when we hear about the lives saved and the tragedies averted.
In this update, you'll read about some of our recently launched projects. We're really excited about the opening of the pediatric hospital in Bulawayo, Zimbabwe. After being closed for nearly 20 years due to a lack of resources, it's once again treating children with the dignified, quality care they deserve.
That's why we do what we do. Because everyone matters, everyone deserves dignified healthcare. Thank you to all our partners and donors who collaborate with us in launching life-saving healthcare projects!
– Katie Johnson, Director of Global Health Initiatives
By the Numbers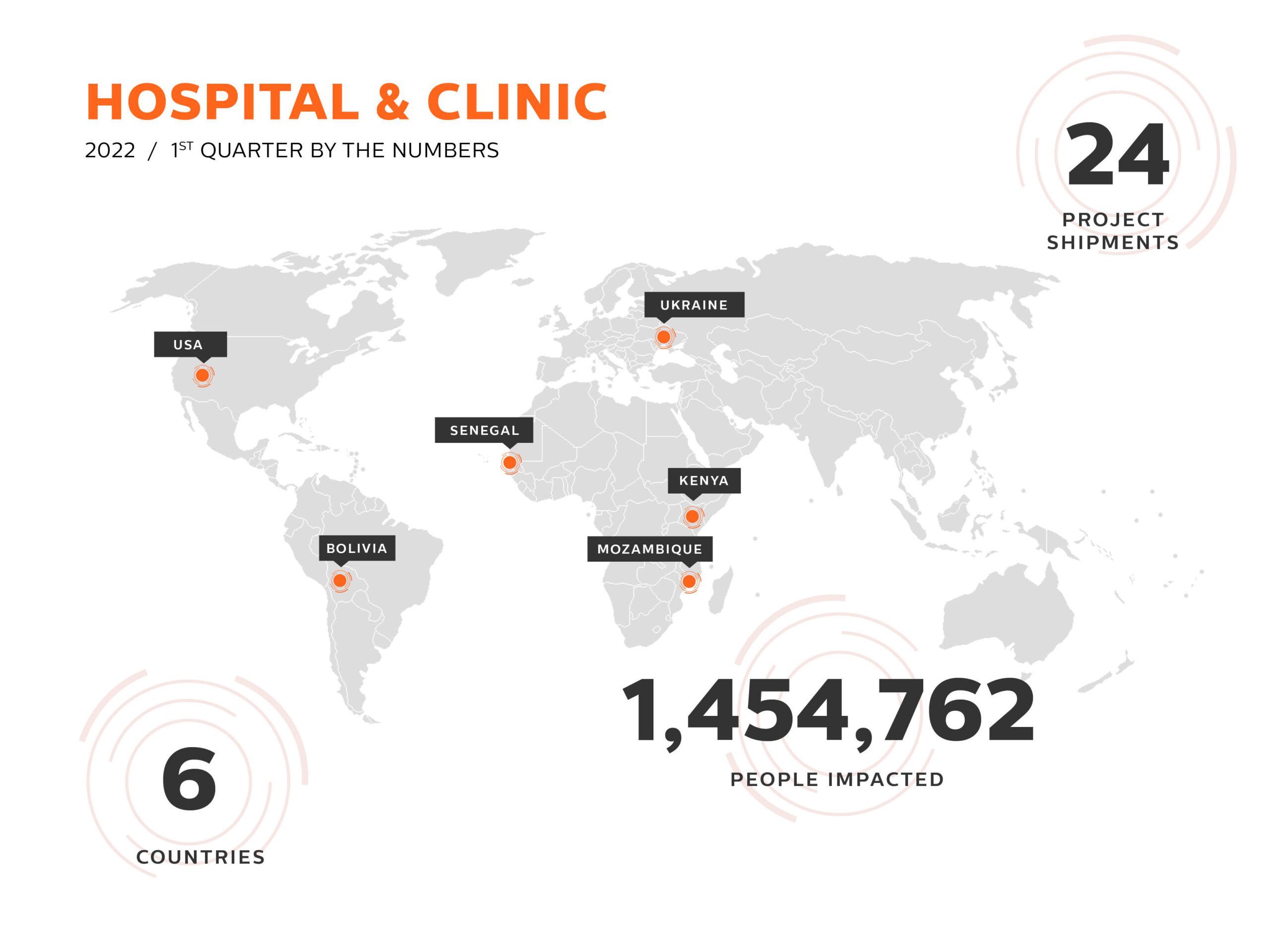 Maternity & Pediatric Hospitals Refurbished in Bulawayo, Zimbabwe
When MATTER made a site visit to the United Bulawayo Hospital in Bulawayo, Zimbabwe, in 2016, they saw rooms filled with broken equipment and expectant mothers sitting on bare floors. This large, four-hospital complex was lacking even the most basic of necessities, like mattresses and wheelchairs. Yet despite these conditions, the maternity hospital was delivering around 7,000 babies every year. The adjacent 44-bed pediatric hospital wasn't even open. It had closed 17 years prior due to lack of equipment and dilapidated infrastructure.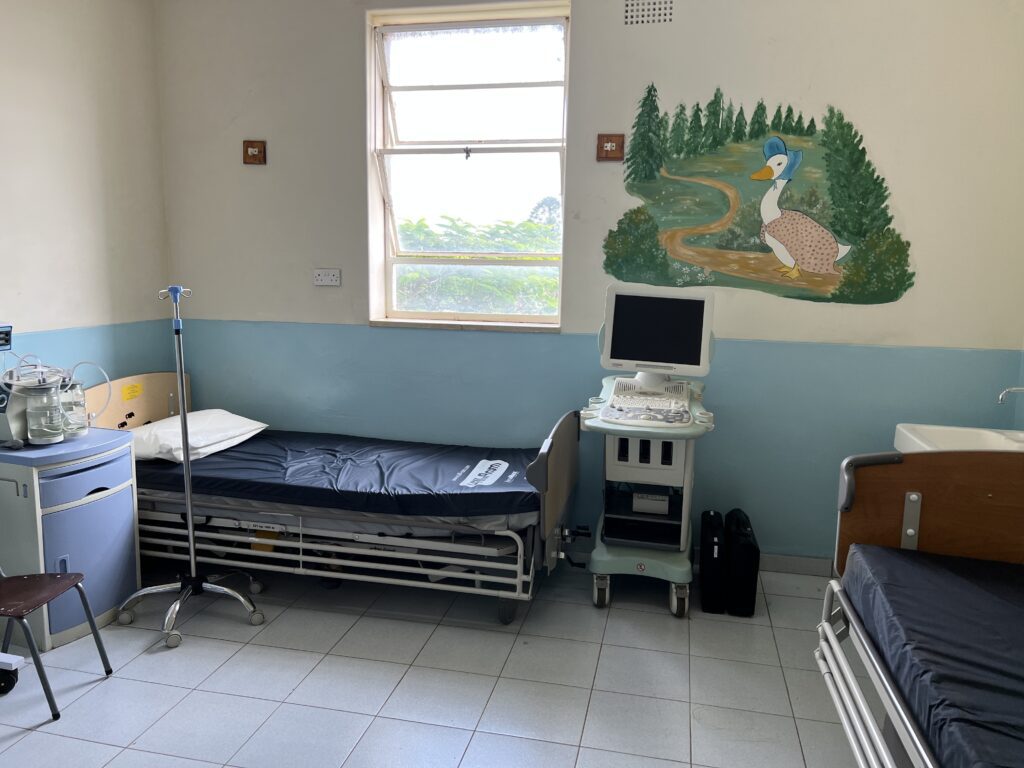 But all that has changed. Thanks to a generous grant from Rotary Club of Edina,  spearheaded by the efforts of Rotarian Shelly Loberg, MATTER was able to send three containers of much-needed equipment and supplies to refurbish both hospitals. Today, not only does the maternity hospital have enough beds for its expectant mothers, but the pediatric hospital has reopened boasting 60 beds and all the medical resources needed to provide dignified healthcare to the children in the region.
But the project didn't stop there. In partnership with Love for Africa, a nutrition garden was also established on the hospital grounds where one thousand Chaya trees have been planted. Once they're ready to be harvested, nutritious Chaya will be added to the patients' diets. The garden also serves as an educational tool for school children to learn the importance of health and nutrition.
Thank you, Shelly Loberg and Rotary Club of Edina, for partnering with MATTER to improve healthcare for women and children in Bulawayo and the surrounding communities!
Doctors' Quarters in Binga Under Construction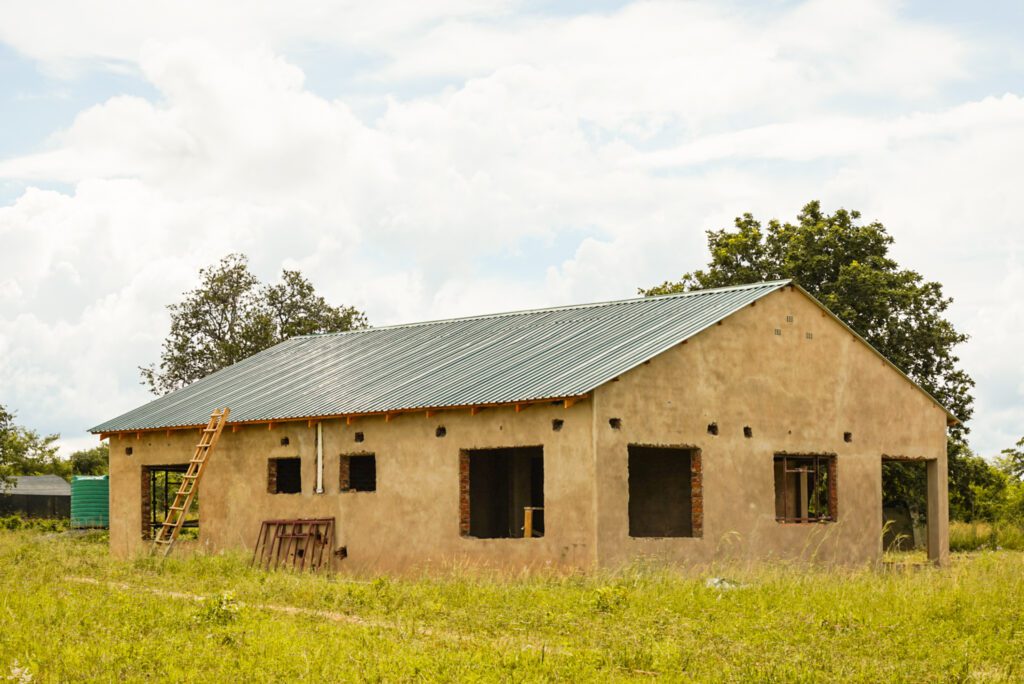 Last fall, we shared about the incredible launch of the Jeannie Burns Buckner Maternity and Pediatric Clinic in rural Binga, Zimbabwe. Easily one of the most ambitious projects MATTER has been involved with, the success of getting this clinic built in the middle of nowhere during a global pandemic was due in large part to its amazing namesake, Jeannie Burns Buckner. Driven by a passionate desire to help people in the most dire of circumstances, Jeannie was not going to let anything stop her dream of bringing healthcare to one of the most remote places on earth.
Jeannie's vision continues to become reality with the building of the doctors' quarters. This facility addresses one of the biggest challenges to providing healthcare in remote areas like Binga. With no hotels nearby, sleeping in tents is often the only option available for visiting doctors. Providing safe and comfortable accommodations for doctors and medical personnel visiting the clinic in Binga will help to ensure that the mothers and babies receive the quality of care they deserve.
See Blessing's message to Jeannie as the team travels to Binga and watch Dr. Mike Jeans treat patients young and old at the Jeannie Burns Buckner Maternity and Pediatric Clinic!
Marco DuBois: A Nurse on a Mission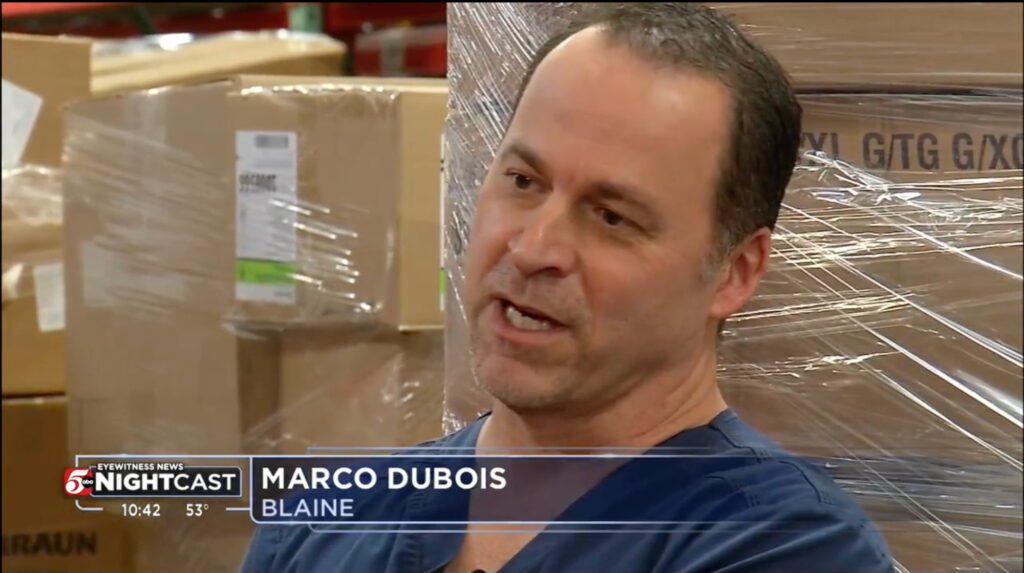 Today is National Nurses Day. These healthcare heroes have been doing yeoman's work over the last three years of the pandemic. With the war waging in Ukraine, some nurses, like Marco DuBois of Blaine, are focusing their efforts on helping the people caught in the crossfire. Marco works in the emergency department at the Unity Campus of Allina Health's Mercy Hospital. Marco was inspired to travel to Ukraine to offer his skills and expertise after hearing of another Minnesotan who is helping the war effort there. But Marco won't be going alone. He'll take with him suitcases full of medical supplies from MATTER, including IV tubes, bandages and sutures. "I do really feel that this is going to save some lives with the medical supplies," DuBois explains. "As far as what I do over there, hopefully, I'll get to use some of my nursing skills and take care of some people."
KSTP 5 Eyewitness News stopped by MATTER last week when Marco was gathering medical supplies from our warehouse. You can watch their interview with Marco and Joel Anderson, MATTER's Executive VP of MATTER 360, by clicking here.
MATTER is honored to partner with Marco on his mission to provide healthcare for the beleaguered people of Ukraine. And we salute nurses everywhere for their tireless commitment to providing the very best healthcare to communities near and far!
Ukraine Medical Relief
In addition to helping Marco in his medical mission to Ukraine, MATTER is partnering with Salesian Missions and Vector Global Logistics to ship medical supplies to partners in Ukraine and those working with Ukrainian refugees in Poland. You can help! Please consider a donation to help MATTER continue working with partners here and on the ground in Ukraine to provide much-needed medical relief supplies for the ongoing crisis. Go here to learn more.