MATTERbox Healthy Meals in Communities Across the U.S. in 2021.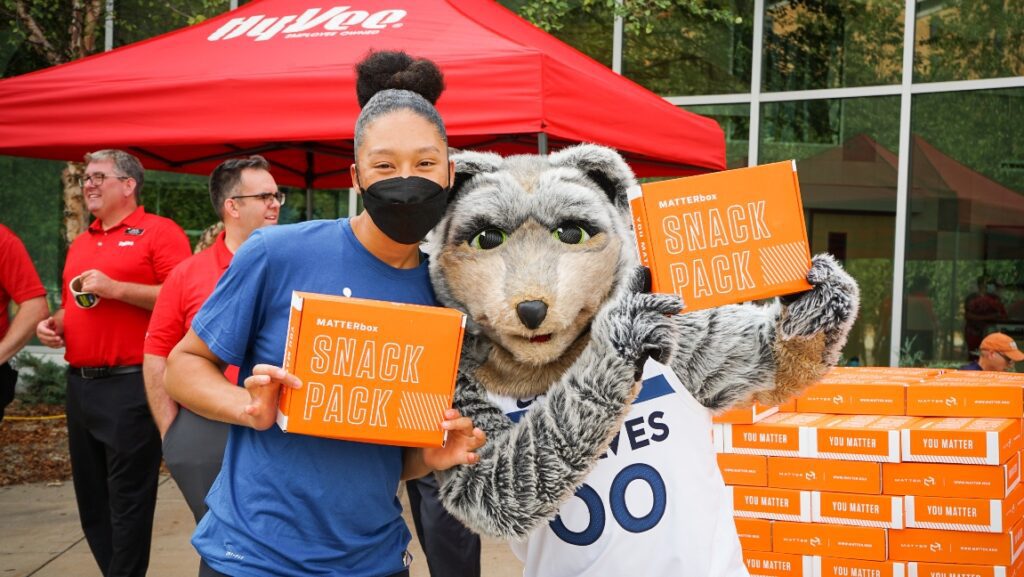 Working with our incredible partners and volunteers, the MATTERbox Volunteer Kits provided healthy food to communities in 49 states last year! Here are a few highlights from 2021 and a look ahead to what's coming up this year.
2021 Impact 
245,891 MATTERbox Meals Distributed
4,120 Volunteer Kits Distributed
7,043 Volunteers
49 States
Company Spotlight: Leadership Delta 
Leadership Delta, a new corporate partner to MATTER in 2021, loves to think outside the box. This small but mighty leadership consulting firm came up with a super creative way to use the MATTERbox Volunteer Kits during the holidays. Its founder and CEO, Laura Boyd, explained, "We were trying to figure out how we can thank our clients at the end of the year. We all have so much, it just didn't feel right this year to give something that they really didn't need."
Determined to do something more meaningful, they bought 15 Volunteer Kits on behalf of their clients, held a packing event at MATTER (with some kits going home to be packed with the employees' families), and asked their clients to vote on where the 750 healthy snack packs should go. The responses poured in with votes overwhelmingly going toward at-risk kids. It turned out the organization chosen to receive the snack packs, The Boys and Girls Club, couldn't take all 750, so the packs were divided up and went to four additional organizations working with battered women, sex trafficking victims, homelessness, and chemical dependency. Kristin Hartung, Creative Strategist, Marketing & Relationship Management, reflected afterward, "It was a pleasure to work with MATTER and the team. It checked all the boxes for us. From our standpoint, there are different ways of being the best leader you can be. And this was one of those ways."
MATTERbox Madness is Coming!
Mark your calendars: MATTERbox Madness is coming March 17! Now in its eighth year, this virtual packing challenge has become a highlight for top companies in the Twin Cities and around the country. This fun, high-energy competition brings employees together to pack healthy meals for children and families needing extra food during the summer months. This year's Madness kicks off our goal of providing 50,000 meals this summer. Companies will be competing against each other for the coveted MATTERbox Trophy – and bragging rights, of course! Last year's winner was Tradition Capital Bank. Reflecting on last year's win, and more importantly, the impact on the community, Lauren Withers, Keystone Program Manager for Tradition, commented, "We are honored to partner with MATTER on their local initiatives to reduce food insecurity in our community. Together, we can show love to our community, one snack pack at a time."
Go here to learn more and get your company registered for this year's exciting event!
Upcoming Community Engagement Dates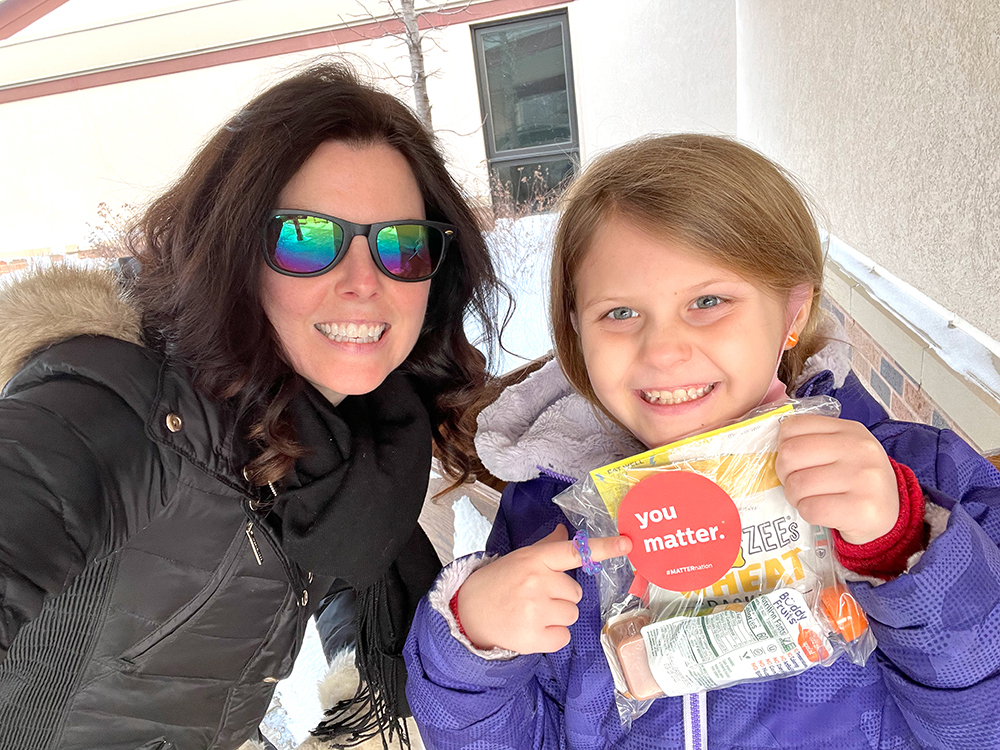 Looking for a reason to get your employees, small group, or friends together to pack Volunteer Kits? Here are some upcoming dates that would make for the perfect occasion to provide healthy meals for your community.
February
Random Acts of Kindness Month
March
International Women's Day
MATTERbox Madness
April
Global Volunteer Month
Earth Day
World Health Day
MATTERbox Volunteer Kits come with everything you need to pack 50 healthy snack packs including food, bags, You Matter notes of encouragement, goal cards, and instructions. The snack packs can be returned to MATTER where we will distribute them to our community partners, or you can give them to an organization of your choice. To order your Volunteer Kit, please go here.
We can also create a custom packing event for your company. Packing events can be done in person or virtually. To learn more, please contact Victor at MATTER.
Want to stay informed about MATTERbox and the impact these healthy meals are having across the country, along with the amazing companies and people making it happen? Click HERE to receive these impact updates by email.