The Event
Top companies in the Twin Cities will compete against each other in a packing challenge. We're back in-person at the Mall of America® for MATTERbox Madness in 2023! Compete and take home the MATTERbox Madness Trophy (and bragging rights).
We only have room for 16 teams!  Sign up today!
you matter.
The Cause
The MATTERbox Madness campaign was created because we believe no Minnesota kids should go hungry over the summer, and the need for healthy meals has never been greater. So we're calling all companies to join us to provide 50,000 meals for kids and families and show each one that they matter.
Dates & Event Info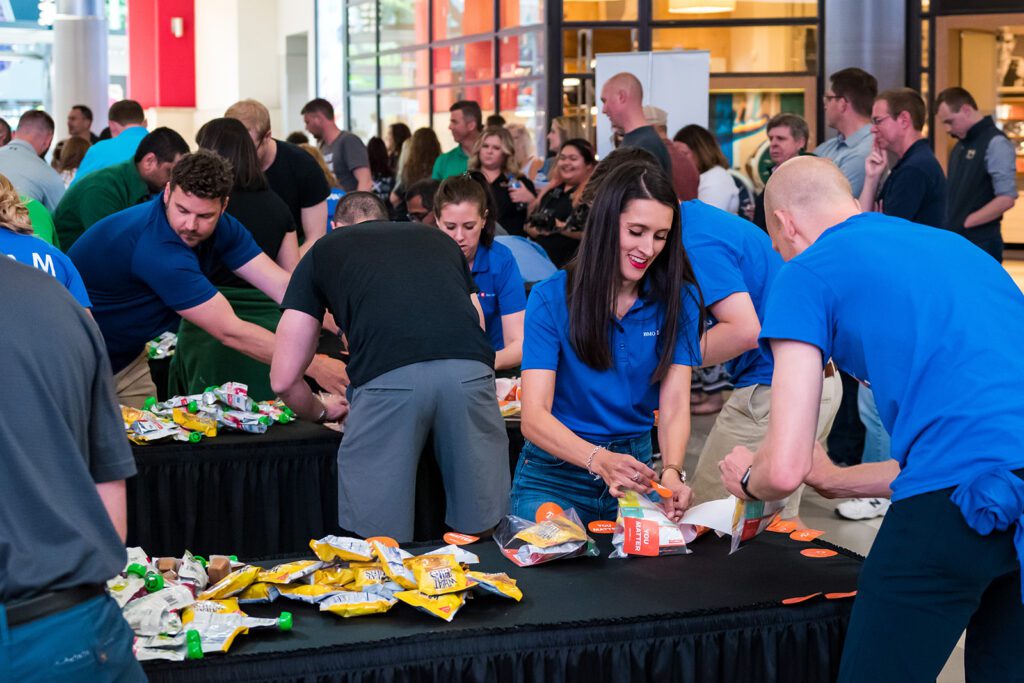 Event Date: March 23, 2023
Location: Huntington® Bank Rotunda, Mall of America®
Cost: $3,500 per team (up to 12 people per team)
MATTERbox Madness Interest Form