MATTERbox Madness 2023 returns to the Mall of America for the first time since 2019!
Yes, after three years of virtual and in-house competitions, this year's MATTERbox Madness will be live and in person at the Mall of America on March 23rd! Sixteen companies from around the Twin Cities will come together for a fierce but friendly competition to pack healthy food for Minnesota kids.
Now in its ninth year, MATTERbox Madness started at Cargill in Minneapolis, as the brainchild of Amanda Escen who worked at Cargill at the time and who is now Chair of the MATTER Board of Directors. After hosting a successful competitive event for her team packing MATTERboxes, she approached MATTER about creating a larger event beyond Cargill. MATTERbox Madness was born and the rest, as they say, is history.
This year's event on March 23rd will kick off MATTER's annual campaign to provide 50,000 healthy meals to Minnesota kids during the summer months.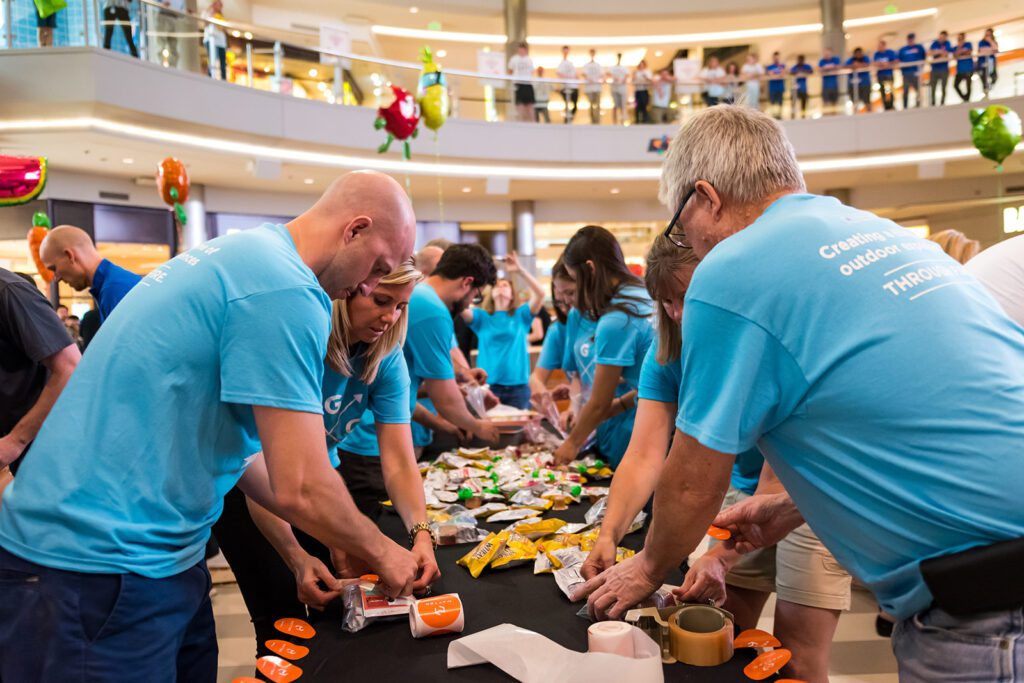 Sixteen teams will compete against each other in a bracket-style competition. While only the fastest team will be awarded the coveted MATTERbox Madness trophy, all the teams are guaranteed to enjoy the fun competition and leave with the satisfaction of knowing they've helped others in our communities.
Last year's trophy winner, Cargill, is eager to return to defend its title. Joel Sterk, Service Delivery Advisor, shared his thoughts about MATTERbox Madness 2022. "Last year, we were formally starting our re-entry back to the office. MATTERbox Madness was a wonderful way to bring our teams together and exercise one of our core values, to give back to the communities in which we serve. Though unexpected, we were honored to be named last year's champions and we're planning to send teams to the Mall of America in Minneapolis for 2023!"
There are only spots for sixteen companies to compete this year, so now is the time to get your team registered! We guarantee your employees will not be disappointed. This event is not only a great team-building and employee engagement event but more importantly, it's an awesome way to help children and families in our communities. Go here to learn more and register. 
One trophy. All the good.
See the fun of MATTERbox Madness at the Mall of America!