The Latest News from MATTERnation
Land O'Lakes Gives Back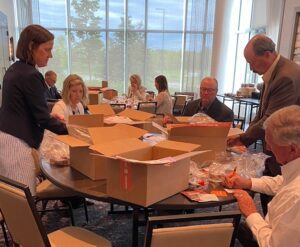 The Land O'Lakes Board of Directors volunteered their time to pack healthy food for the community during their board meeting this week in Eagan, Minnesota. A busy day of meetings did not deter the two dozen board members from enthusiastically packing 750 MATTERbox snack packs and 60 meal kits for The Open Door Pantry in Eagan.
Kelly Bukowski, Sr. Community Relations Specialist, who helped coordinate the packing event was pleased with the outcome. "This volunteer activation with our Board of Directors went so smooth. The board was able to socialize together while also making an impact in the Twin Cities community. The Open Door Food Pantry was thrilled to be receiving 450 lbs of non-perishable food to provide their community." Our thanks to the Land O'Lakes Board of Directors for allowing MATTER to help you serve the Eagan community in such a compassionate and tangible way.
Teaming Up for Health & Nutrition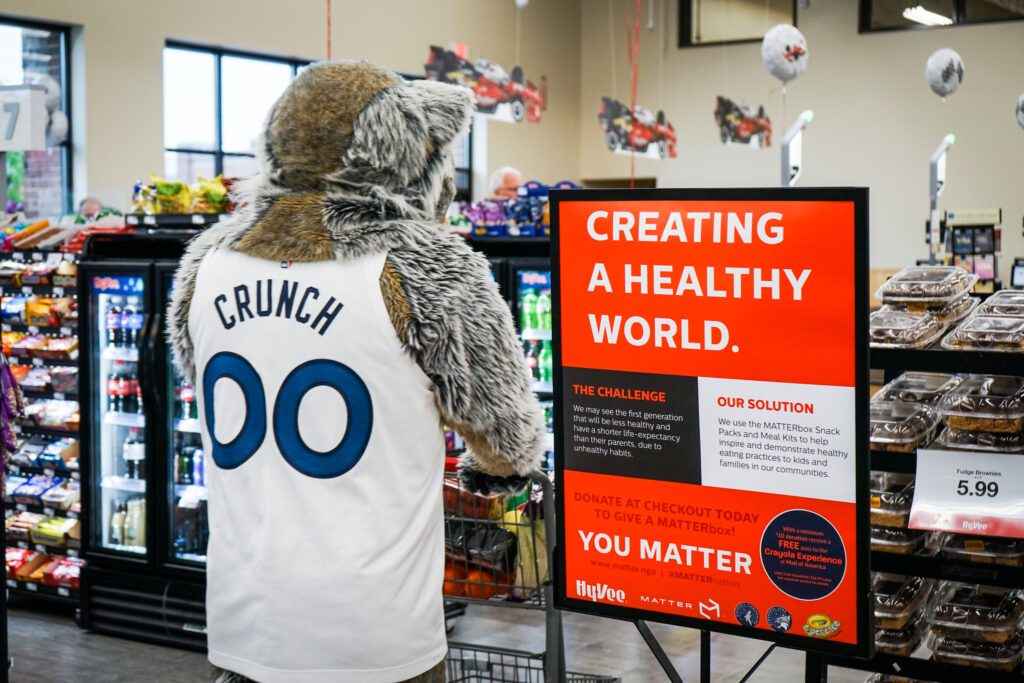 As we shared earlier this month, the Minnesota Timberwolves and Minnesota Lynx are once again teaming up with Hy-Vee and MATTER for "Together We Pack" to address food insecurity throughout the Twin Cities and to encourage healthy eating and staying active. During the month of June, Hy-Vee customers can make a donation at checkout to provide a $10 MATTERbox Meal Kit or a $5 MATTERbox Snack Pack. The funds raised during this month will be matched with contributions from both Hy-Vee and the Minnesota Timberwolves and Minnesota Lynx. The meal kits and snack packs will then be distributed to children and families during a special event at a local non-profit organization hosted by Hy-Vee KidsFit.
Medical Relief Efforts Continue in Ukraine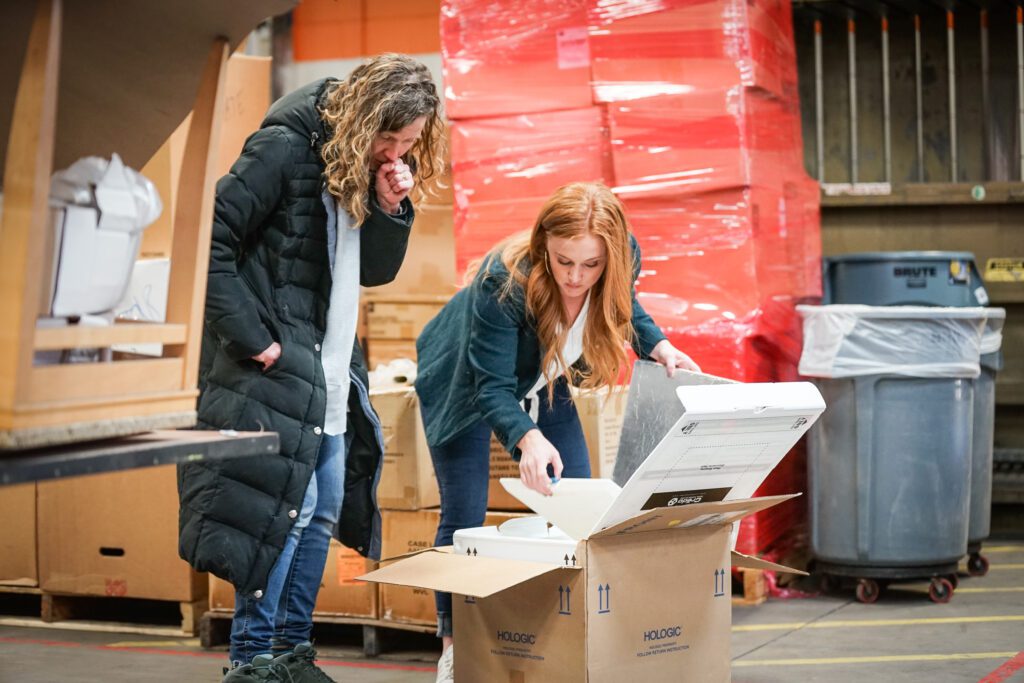 As long as the war continues in Ukraine, MATTER will continue working with partners in the United States and abroad to ensure critical medical supplies reach those in need. Joel Anderson, Executive VP of MATTER 360, explained MATTER's role in providing medical relief during this crisis. "Medical professionals from many Twin Cities hospitals are banding together to help Ukraine in whatever medical ways they can. MATTER is involved in strategic networking of these professionals with people on the ground in Ukraine. We're receiving regular updates from Lviv and Kiev. MATTER is playing a critical role in providing the medical supplies that are needed for the war casualties, the refugees who are fleeing the country, and people with chronic health issues."  Your donation today will help us continue to procure the items that are so desperately needed in this war-torn country. Learn more here. 
Rock the Lake/Final Vol./August 7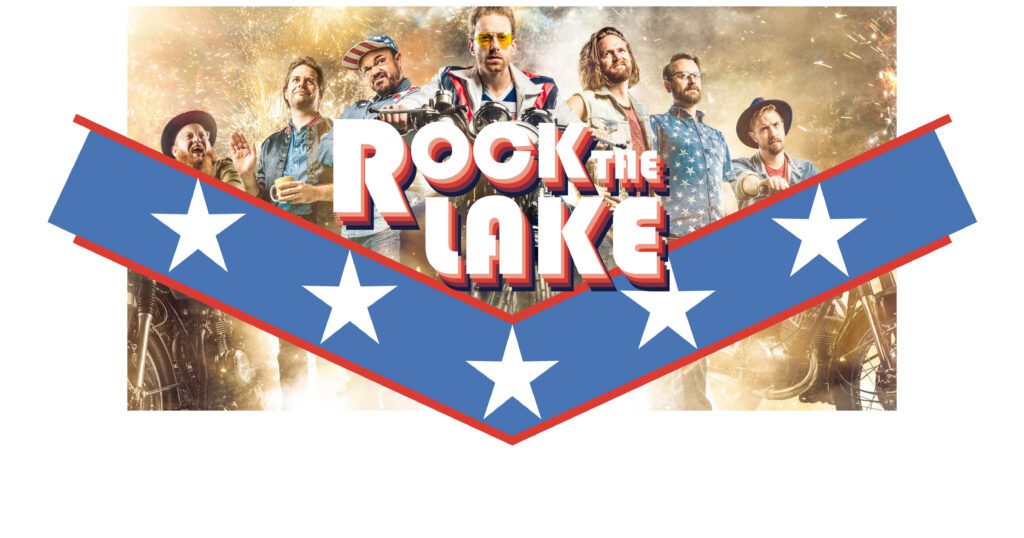 For the third and final year, our 2022 benefit concert is returning to the shores of Lake Minnetonka. Rock the Lake, Final Vol., featuring Viva Knievel, is set for August 7, from 3-6 pm. Get ready to rock out to the face-melting, sing-your-lungs-out, boat-in concert experience, unlike any other. And it's all for a good cause. This annual benefit concert helps support the important world-changing work of MATTER, launching projects that improve communities here at home and around the world.
Together, let's rock the lake to change the world. Get your TICKETS today!