Thousands of people gathered this week in San Diego for the 13th annual Jamf Nation User Conference, known as JNUC. The largest gathering of Apple system administrators in the world, this year's conference marked the first in-person conference since 2019. With thousands from around the world also live streaming the conference, Jamf CEO Dean Hager welcomed the participants to "The greatest three days of sharing and caring among Jamf and Apple enthusiasts, Apple IT administrators, and security experts on the planet."  
Among the "sharing and caring" that happened during the conference was an update on MATTER Innovation Hubs, the collaborative educational initiative between Jamf and MATTER. During the keynote address, Andrena Murphy, lead facilitator for the Innovation Hubs at Urban Ventures and JJ Legacy School in Minneapolis, shared how the Innovation Hubs use Apple technology to empower student learning, unleash creativity, and encourage collaboration among the thousands of global students currently learning in an Innovation Hub today.
"The Innovation Hub experience makes space to unlock untapped potential, turning curiosity into big dreams and bold instruction."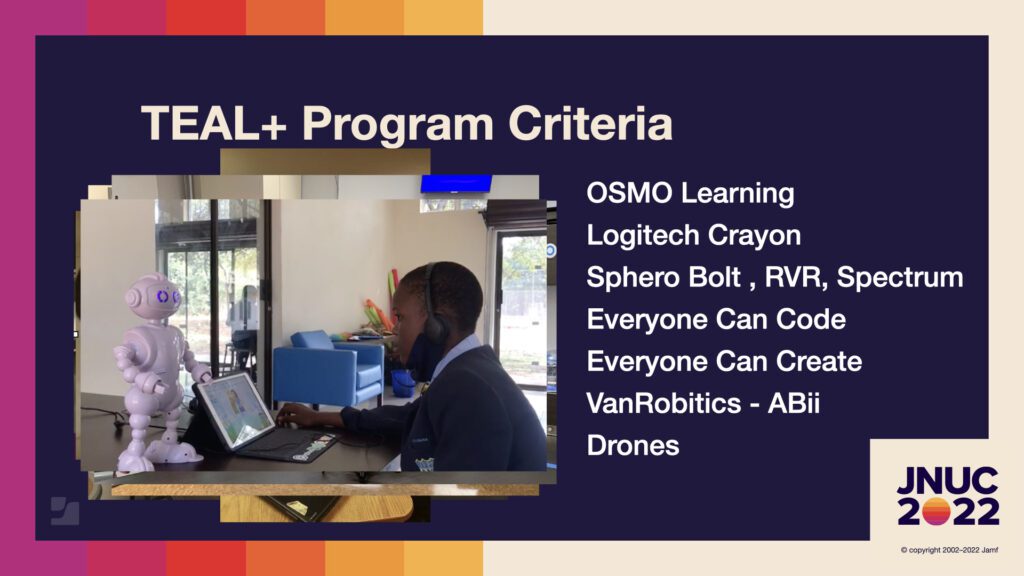 Helping conference goers better understand TEAL+, the learning methodology used in the Hubs, was Jeremy Newhouse, Chief of Financial Strategy & Africa Projects for MATTER; Valeria Tschida, Program Manager, Community Education Initiatives for Jamf; and Dave "Salty" Saltmarsh, Senior Director, Community Education Initiatives for Jamf.
Coming all the way from Zimbabwe for their first visit to the United States, and to share their experiences in the MATTER Innovation Hubs, were Francesca Mudzimba, lead facilitator at Tichakunda Primary and Secondary School in Harare Zimbabwe, and Tsitsi Murohoke, lead facilitator at Victoria Falls Primary School in Zimbabwe.
Participants left those presentations excited about how Jamf and MATTER are revolutionizing education for students in under-resourced areas and giving them opportunities they would not otherwise have. Tweeted one attendee, "I'm proud to be @jamfsoftware for a lot of reasons…our work with the MATTER Innovation Hub being one of the top ones."
We can't wait for next year's JNUC to update Jamf Nation on even more MATTER Innovation Hubs making even greater impact on more students through this exciting partnership between Jamf and MATTER!
One of the things we're sure to be talking about at next year's conference is The MATTER Innovation Center (MIC) training program in Zimbabwe.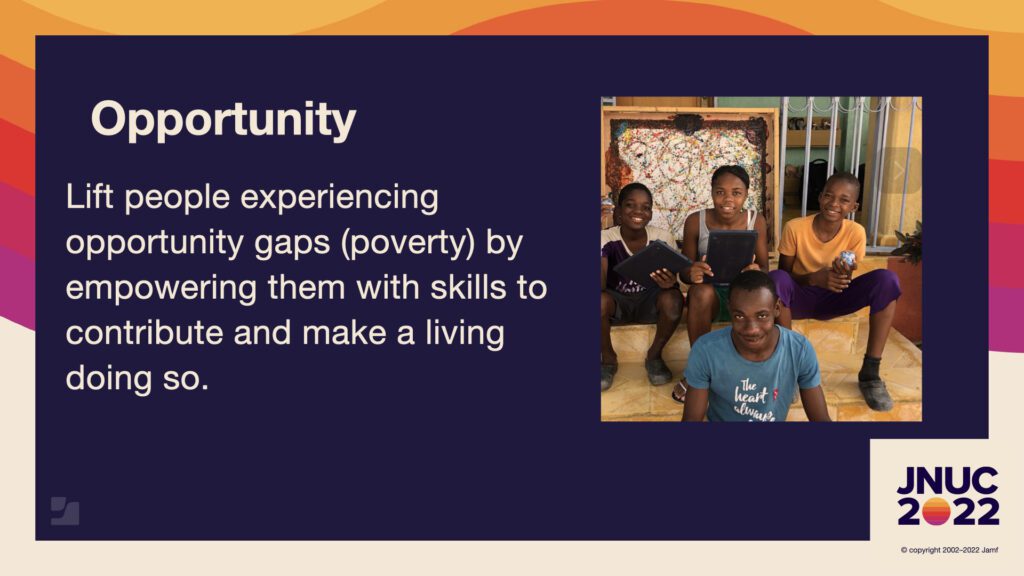 Currently in development, this new initiative takes the next important step for students coming out of Innovation Hub classrooms: job creation. A year-long professional development training course will qualify students for internships with Jamf and other US companies, with the potential and goal of being hired as remote employees.
Born out of Dean Hager's desire to give students in under-resourced areas hope for a brighter future, the MIC will allow these students to stay in their country and earn a good living, bypassing the "brain drain" of successful students leaving Zimbabwe in search of good jobs. The economic impact on these communities will be transformational.
If you'd like to learn more about MATTER Innovation Hubs or give a student the opportunity of a lifetime by helping support their education in a Hub, please go here for more information.
Watch this video where Jamf shines a spotlight on the MATTER Innovation Hubs that was shared with attendees at the JNUC Keynote session.