Make your daily cup of coffee Matter more!
Matter is excited to announce a new cause marketing partnership with local Berry Coffee Company to expand access to health and food globally: MATTERblend Coffee.
This delicious new coffee blend features a unique flavor profile, accented with caramel, walnut and red currants, giving the roast a big, bold taste. And the effects of bringing MatterBlend coffee to your office will also be big and bold: for each bag of coffee purchased, Berry Coffee Company will donate a portion of the proceeds to Matter!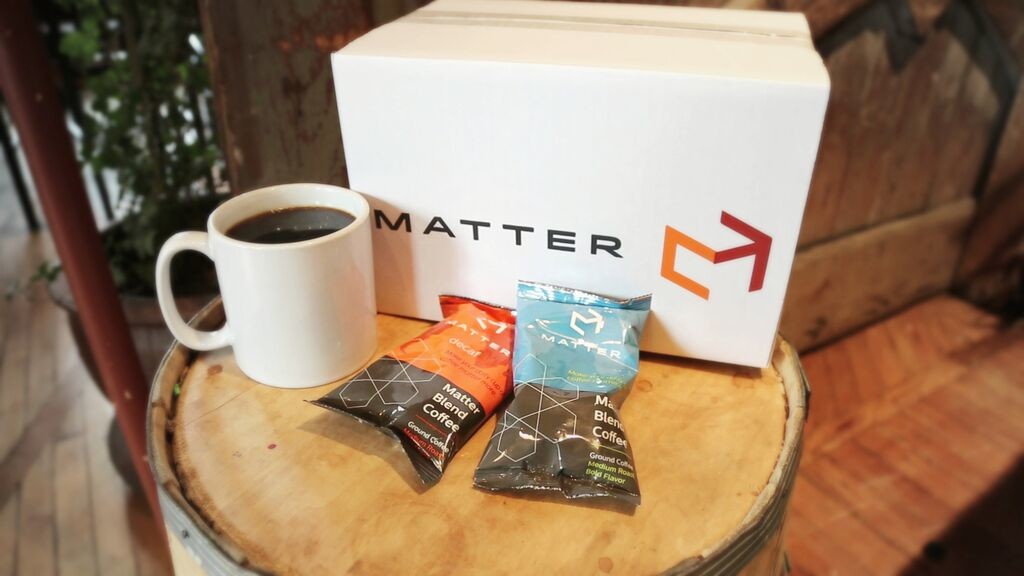 Keeping Minnesotan's caffeinated since 1979, Berry Coffee Company has become the premier Minneapolis Office Coffee Service. Berry Coffee Company provides state of the art coffee brewing equipment and quality products to your business or institution. With premium beans sourced responsibly from Colombia, Guatemala, Sumatra and Costa Rica, you can count on quality.
Matter invites you to take the simple step to begin receiving coffee and coffee services from Berry Coffee today, or to switch your existing account to receive MATTERblend coffee today!  Contact Joey Brehm at joey@berrycoffee.com to learn how easy it can be!