Companies are the bedrock of our community.
Matter was founded by local business owners who wanted to give back, and they looked at the resources they had in their own two hands, imagining how these items could be used in innovative ways. Fifteen years later, the heart of this vision has remained the same, and as an organization we focus on leveraging two of Minnesota's biggest resources: incredible health care and bountiful food.
Matter wants to encourage and recognize the many ways that local businesses make this community and the world a better place. There are so many incredible companies with a desire to do more than just write a check and walk away, and when you choose to support Matter's mission, there are a variety of unique ways you can do so.
Matter wants to help companies engage their employees and resources in new ways. We provide unique opportunities for team building and employee events, from competitive meal packing to our Pathways of Hope Tour, which gives a story and context to how poverty affects families here in Minnesota and around the world. By giving employees the chance to roll up their sleeves and participate in corporate philanthropy, Matter allows unique ways of keeping employees engaged while giving back.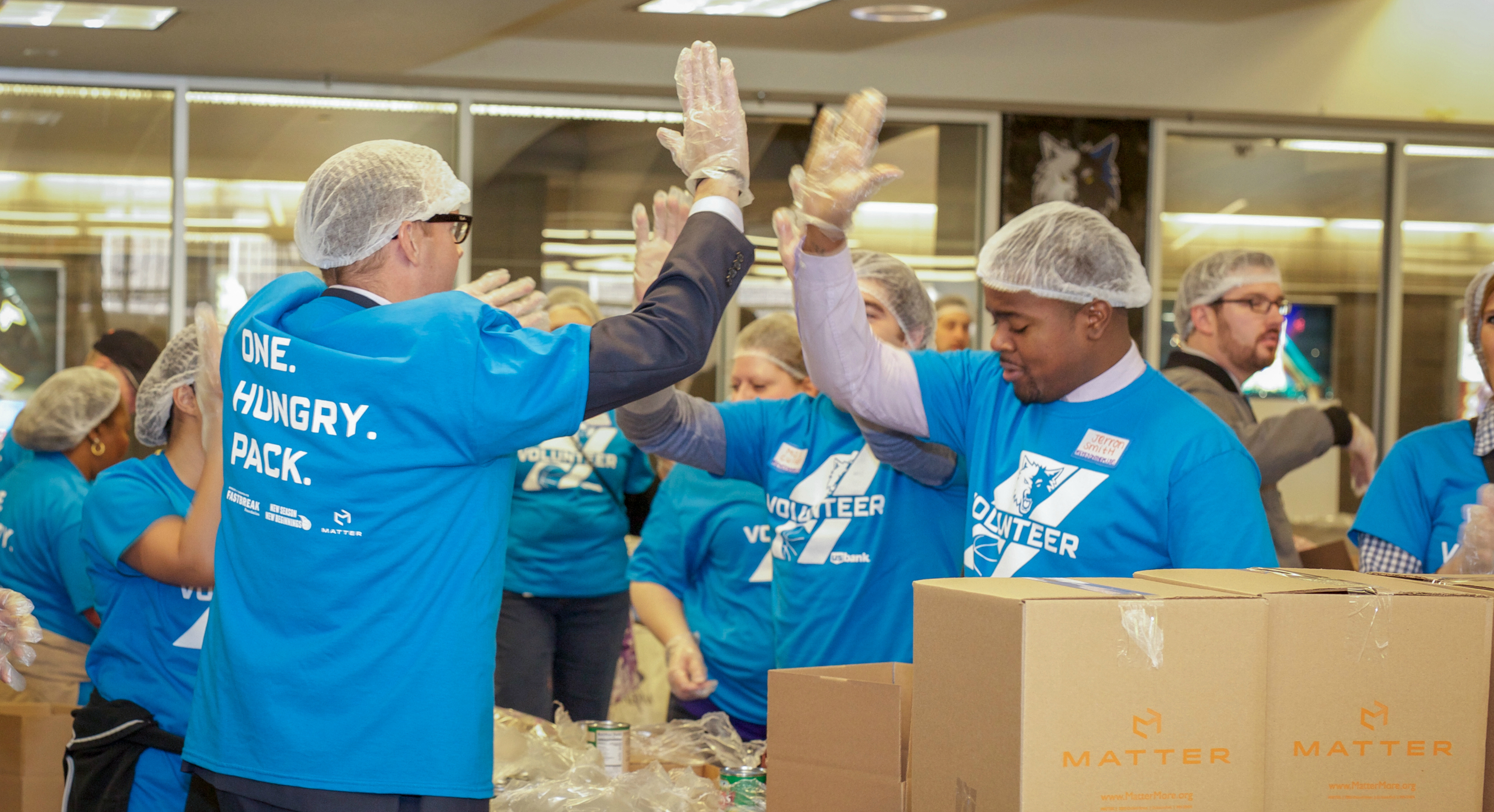 Matter believes that the simple act of being resourceful can change the world, and resourcefulness can be your company helping Matter keep our warehouse clean with the donation of a floor scrubber, like Tennant Company did. Or, like the life-saving equipment and supplies given to us by Allina Health each year, the products of your team could change the lives of others around the world.
Matter also loves to join cause marketing campaigns! We have launched MatterBlend Coffee with Berry Coffee and City View Electric has our logo on their service trucks. There are so many innovative ways your company can get the word out about the great causes you are supporting, and we look forward to helping you design yours and implement yours!
Through employee engagement, donations of goods and services and cause marketing, Matter wants to help your company become a Company that Matters, and we want to tell the community about the incredible work you are doing! Through a variety of media platforms, our annual Gala and other partners, Matter will share the story of the incredible work your company is doing, and how you are making a world where we all Matter through corporate philanthropy!
---
How will your company matter?
Tyler Van Eps
tyler@matter.ngo
612.238.8484