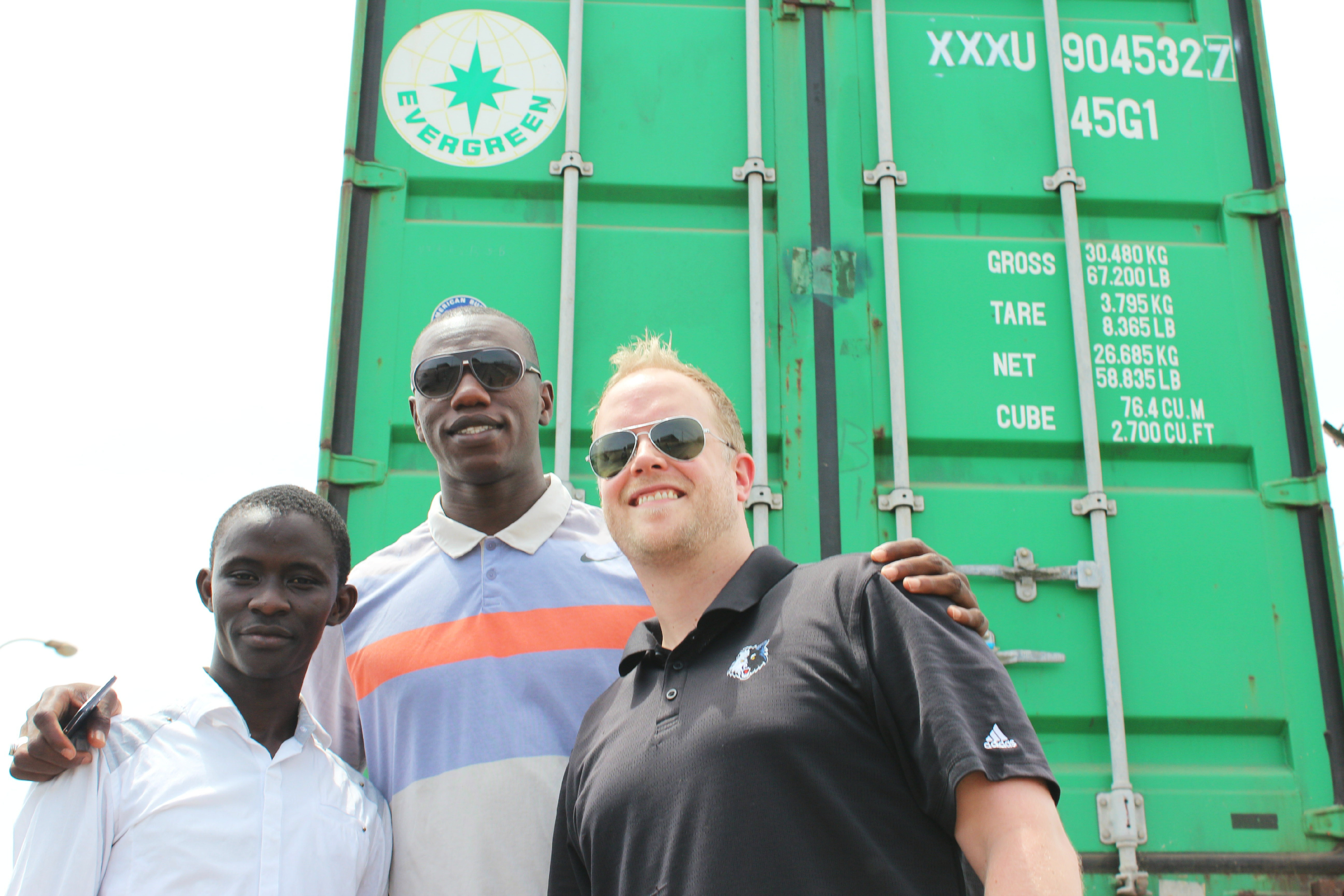 Kébémer, a small city in Northwestern Senegal, has recently seen massive improvements to their local hospital, thanks to their hometown hero: Gorgui Dieng of the Minnesota Timberwolves. At 6 feet, 11 inches, even if he wasn't an NBA starter, Gorgui would be noticeable in the community, and he's always wanted to share what he has and give back to the people around  him. Through his professional success, and a relationship with Matter, the Fastbreak Foundation and the Roger and Nancy McCabe Foundation, the hospital in Gorgui's community is now able to treat patients without needing to send them on a multi-hour car ride across the country, often saving their lives.
I always had it in mind that one day when I got the chance I'd help these people." Gorgui Dieng
"My family, they're OK, you know," Gorgui says, thinking back to his childhood. "They get what they need. I got to go to school and my parents could afford it and do all the things that I needed to do to be successful. There are some people that really struggled though. I always had it in mind that one day when I got the chance I'd help these people."
Gorgui describes the hospital where he was born, 25 years ago, as "hardly anything" – just a few rooms. Seventeen years after he was born his father, the mayor of Kébémer at the time, commissioned a new hospital to serve the people of the city. Today, the structure and facilities of this new hospital still stand and are in good shape, but none of the supplies and equipment was in place to adequately treat patients.
"What we saw was what we see many times in the developing world, a place that is really just a building, an edifice without really an internal structure," said Mike Muelken, Matter's Vice President of Procurement & International Programs.
I'm just starting in my hometown but I'm gonna do more and bigger stuff all around Africa." Gorgui Dieng
By equipping hospitals like the one in Kébémer with restorative aid such as simple medical equipment and supplies, Matter helps local physicians do their jobs well. Most of the equipment Matter ships has been donated by local hospitals from the Twin Cities as they update their facilities. These older generation materials are still in working order and are put to good use in facilities which lack even basic health care supplies such as quality hospital beds, operating room lights and baby incubators. By finding use for items which would otherwise be cast off here in the United States, Matter strives to expand access to quality health care around the world.
Just weeks after Gorgui's container arrived in Senegal and the equipment was installed into the hospital, he was at home and witnessed a boy flip his bike on a rock. Gorgui helped the boy get to the hospital, and after they put him in a bed, checked his vitals and stabilized him, the doctor told Gorgui, "This is all the equipment you brought here."
"It made me like I'm on my way to reach my goals because I really want to help people," said Gorgui.
"He was so elated to see the equipment," Matter President Quenton Marty said. "And we were so happy to be able to help the people of Senegal and work together with Gorgui to really see his dream come true, to see his life as an NBA player be used to help people."
And this is just the beginning for this rising star in the NBA: "I'm just starting in my hometown" Gourgi says, "but I'm gonna do more and bigger stuff all around Africa."
Matter staff Mike Muelken and Quenton Marty with Timberwolves starter Gorgui Dieng on his family farm in Senegal.