Into a sold out, packed-to-the-rafters Holden Room in Minneapolis last week walked Minnesota Timberwolves center Gorgui Dieng. At 6'11'' he towered over the crowd. Dressed in the bright, traditional clothing of his home country of Senegal, he was hard to miss. Smiles followed him as he made his way through the crowd, greeting friends and fans, shaking hands, posing for pictures with his teammates. As an NBA player, he's used to this scene. But on this night, the admiration and applause he'd receive were not for his work on the basketball court but for his humanitarian efforts in Senegal.
And for Gorgui Dieng, that recognition means so much more.
In a recent interview with a local news station, Gorgui explained, "You can say as much as you want, like you're successful and stuff, but I think a successful man needs somebody that can affect people around him in a good way and that's what I'm trying to do."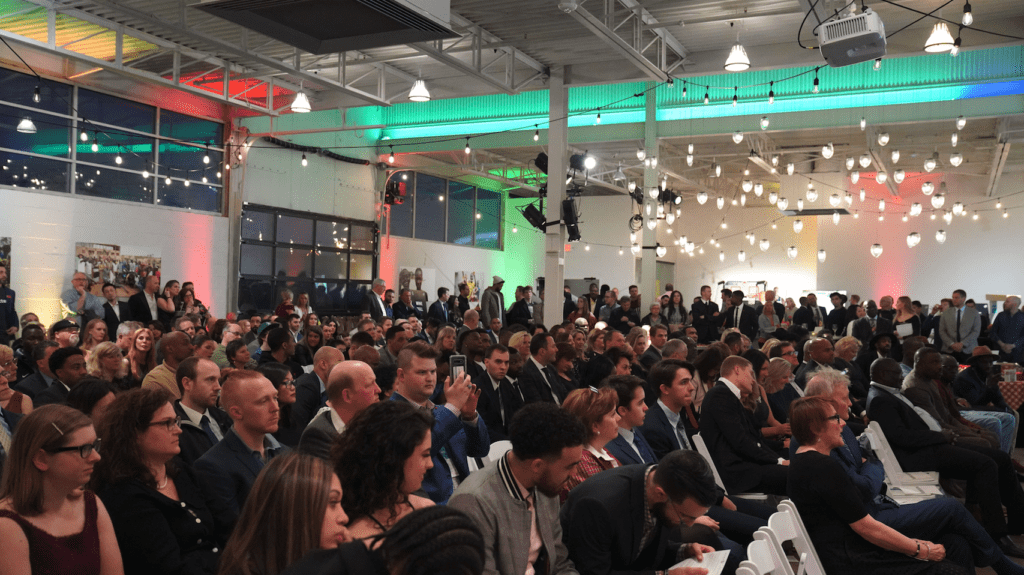 Last week's event at the Holden Room, the fourth annual such event to raise funds for the Gorgui Dieng Foundation, was a huge success raising more than $500,000 to continue the life-changing work in Senegal!
To date, the Foundation, in partnership with MATTER, has sent 15 40-foot containers of medical equipment and supplies, as well as food relief to Senegal, valued at over 3.2 million dollars and reaching over a million people in the country.
The funds raised at the event last week will help further advance the Gorgui Dieng Center for Agricultural Excellence, which is hosting its second international farm conference this year. They'll also be used to train local Senegalese farmers in sustainable practices; continue medical infrastructure development; support the annual Gorgui Dieng basketball camp for Senegalese youth; and provide food relief for communities in need.
In a unified show of support for Gorgui and his foundation, virtually the entire Timberwolves team showed up for the event, including head coach Ryan Saunders and General Manager, Scott Layden. Both Saunders and Layden publicly expressed their admiration for Gorgui's humanitarian efforts. Layden's remarks ended with these touching words,
"How does it matter? It's by how we give back. And so that's why Gorgui's life is so rich, because what he's given back and what he continues to give back. And so from the bottom of my heart, thank you."
MATTER wishes to thank all who shared in this special evening and especially those who gave financially to support the work in Senegal. Your generosity makes it possible for more people in this beautiful country to have the chance to live healthier lives and dream of brighter, more hopeful tomorrows. Thank you!
There's still time to donate to this life-changing work in Senegal. Visit our DONATE page to make a contribution.
Here are some of the video highlights from this special evening!