"Thanks for finding a great way to give back in a virtual world! This event was fun and energizing. Glad to share this experience with AIG colleagues across the country."
 That was just one of the many enthusiastic comments from AIG employees after their company hosted MATTERbox virtual packing events as part of their Global Volunteer Month in April. Using MATTERbox Volunteer Kits, more than 230 employees participated in four virtual packing events across 18 states. The result was over 15,500 healthy snack packs assembled for local community organizations to help those experiencing food insecurity.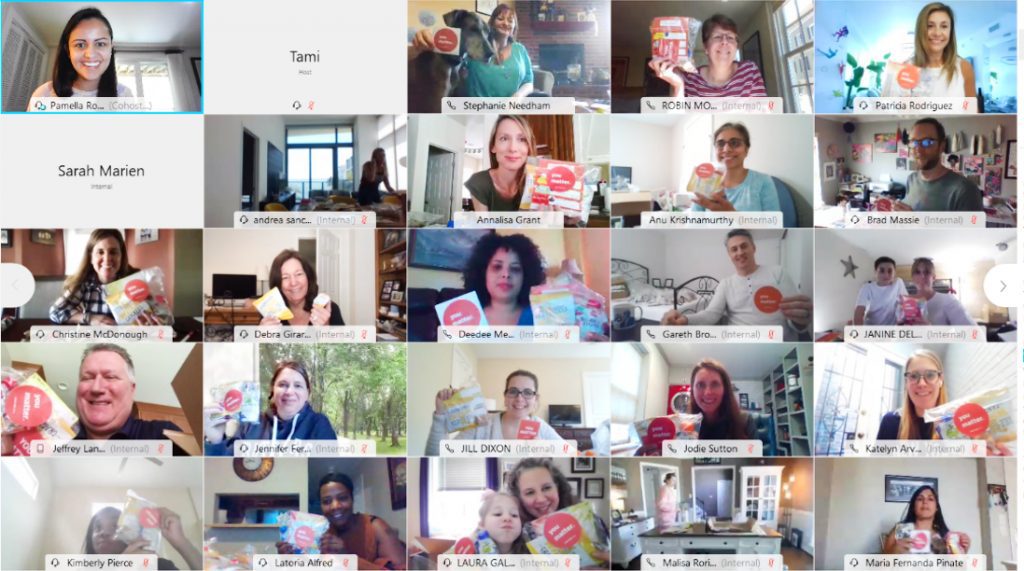 Laura Gallagher, Global Head of Corporate Citizenship at AIG, explained why the leading global insurance organization partnered with MATTER to organize the events for their employees.
"AIG is committed to making a positive difference in the communities where we live, work, and serve our customers by partnering with organizations that help create a more resilient future for individuals, families and communities. AIG chose to partner with MATTER during Global Volunteer Month because the organization is working to address critical issues around food insecurity, which were made worse by the pandemic."
Before each event, participants received their own MATTERbox Volunteer Kit in the mail, complete with everything they'd need to assemble 50 snack packs, including whole-grain crackers, unsweetened fruit pouches, protein peanut butter substitutes, goal cards and YOU MATTER notes of encouragement for the volunteers to write to the recipients.
These events were held virtually, which allowed employees to gather while packing in the safety of their own homes. Some volunteers had their families join in on the fun, making the experience even more meaningful.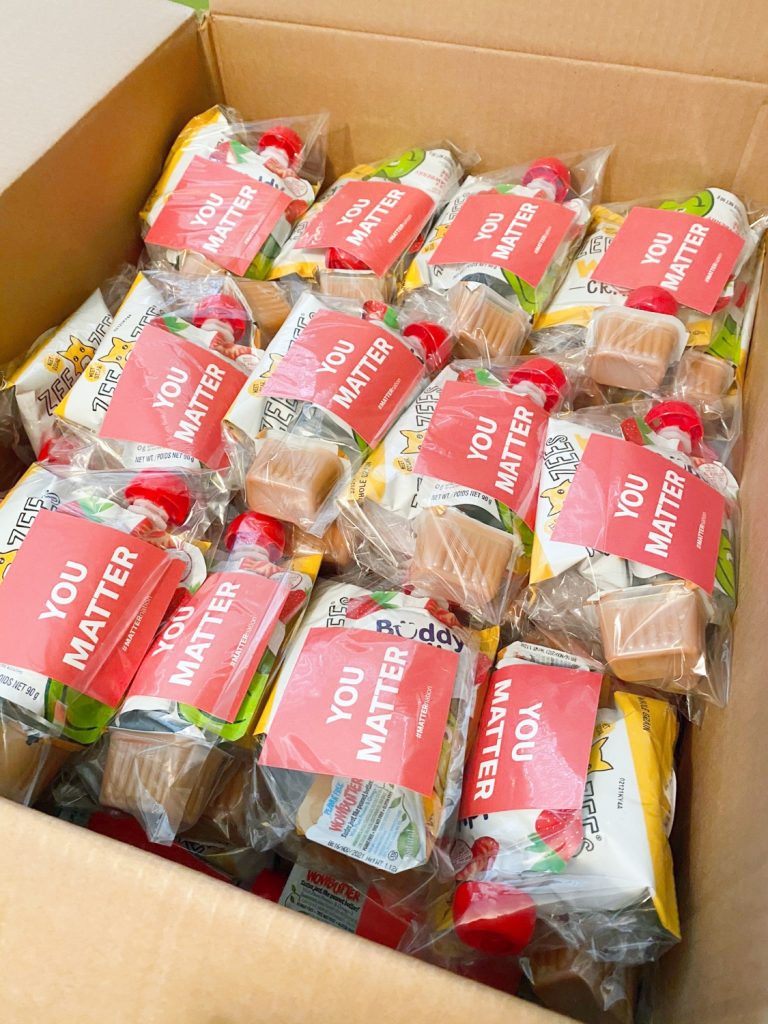 Once the snack packs were assembled, participants were encouraged to deliver their snacks to recipients in their local communities, fostering community engagement. A group from Houston donated their snack packs to Kids Meals, Inc., a longtime AIG philanthropic partner. Other organizations that benefited from the employees' charitable efforts included Rutgers Cancer Institute of New Jersey; Roanoke Food Pantry in Roanoke, Texas; The Gathering Inn in Roseville, California; The Center of Early Intervention for Deafness in Berkeley, California and Bread of Life Food Pantry in Malden, Massachusetts.
With the pandemic increasing food needs in communities around the country, companies like AIG are looking for safe and engaging ways for their employees to help through community engagement efforts. Offering the virtual packing events were not only safe and fun, but also great team-building opportunities. Ms. Gallagher shared the value of partnering with MATTER for these events,
"MATTER's ability to virtually engage remote volunteers through at-home snack pack assembly projects enabled our employees to connect with one another and strengthen team bonds while giving back to our community partners. At a time when so many American families weren't sure where their next meal would come from, MATTER helped AIG mobilize hundreds of employees and their families to make a positive impact and bring relief to their own communities."
Throughout AIG's Global Volunteer Month in April, colleagues from 25 countries virtually gathered for our long-standing tradition of giving back. We thank our colleagues for their efforts and 5,000+ hours of service dedicated to their communities. #LifeatAIG pic.twitter.com/kRRWwWw5QK

— AIG (@AIGinsurance) May 27, 2021
MATTER is proud to partner with companies like AIG that invest in the health and well-being of the communities in which they work. If your company would like a fun and safe way to foster community engagement, please contact Victor at MATTER. We will be happy to collaborate with you to plan the perfect volunteer event for your employees!
You matter. Your beliefs and actions can change the world. Believe it. We do.