July 17 was a momentous day at the Victoria Falls Primary School in Zimbabwe. Students and staff lined up in neat rows in the school's courtyard awaiting the arrival of Zimbabwe's First Lady. As dignitaries and distinguished guests began to arrive and the media set up their cameras, the air was thick with anticipation. The occasion bringing such unprecedented nation-wide attention to this small school in Victoria Falls was the unveiling of the first MATTER Innovation Hub in Zimbabwe. As this was the first MATTER Innovation Hub in all of Africa, it was a momentous occasion indeed!
Selected as a finalist for the Fast Company 2019 World Changing Ideas Awards, the MATTER Innovation HUB (MIH) is a 21st-century classroom designed within a shipping container. Retrofitted with solar power, complete with AC and heat, the MIH can be deployed anywhere in the world. Even in places where Internet access is limited, the MIH is fully capable of delivering a world-class, leading-edge education.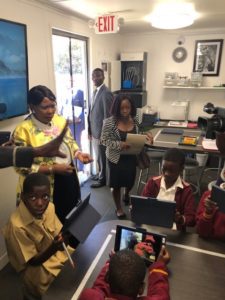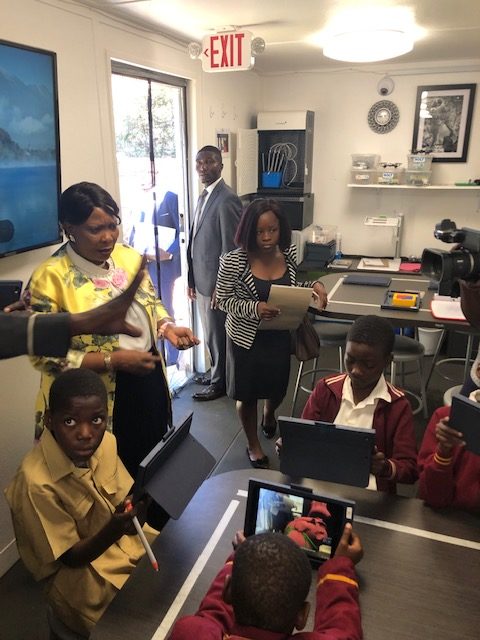 Created in collaboration with Jamf, the MIH uses Apple products and curriculum to teach coding skills using robotic balls, drones, and physical and virtual coding blocks, while also incorporating literacy and math.
Speaking to the assembled crowd, First Lady Auxillia Mnangagwa directed some of her comments to the students themselves, "Information technology is the way of the future and as young people, you will learn many skills which will allow you to eventually get jobs and create businesses in line with the programs you will take in the Innovation Hub."
Designed to address challenges in educating today's kids by offering a new approach that promotes critical thinking, creativity, and leadership development, the MIH teaches skills that the traditional education model often lacks.
With the deployment of more Innovation Hubs in Zimbabwe, there is real potential to transform education throughout the country, giving their current generation of students the hope for a brighter future. As the First Lady noted in her remarks, "This classroom is forward thinking, progressive and will go a long way to ensure exposure to young people in Victoria Falls." 
Also on hand for the ceremony was MATTER President, Quenton Marty. His opening remarks reflected on the importance of MATTER's partnerships with Love for Africa Foundation and the First Lady's Angel of Hope Foundation in bringing about this incredible opportunity for the children of Zimbabwe.
"On behalf of MATTER, its board members and donors, we are incredibly proud to partner with all of you. We believe in the power of working in partnership. The power of collaboration and camaraderie."
Interested in partnering to bring hope to children around the world through the MATTER Innovation Hub? Learn more here!