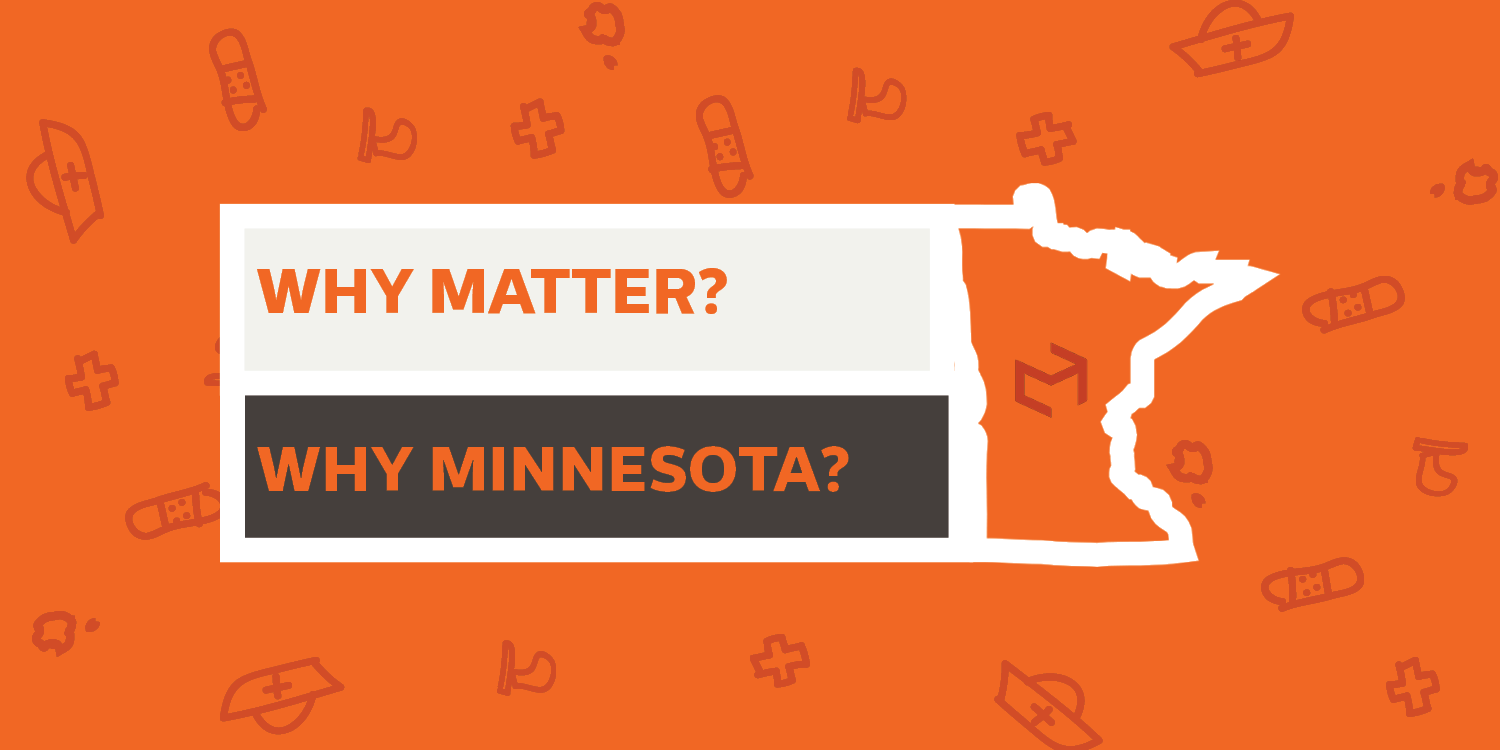 "What do you have in your own two hands?" This foundational question is the soil from which we have grown to become Matter. Our founders not only looked at what resources and skills they had to offer but also looked beyond themselves to see the resources Minnesota has within it's own hands.
When asked "Why Matter, why Minnesota?" a typical response would include who we are, what we do, and how we do it from Minnesota. Matter is on a mission to expand access to health at home and around the world through our Healthy Food Program and Hospital and Clinic Program. Why Minnesota? Minnesota is the known for being the 'Breadbasket of the United States' and home to 'Medical Alley'. The following 5 statistics about Minnesota explain the resourceful why behind our mission at Matter and how Minnesota has positioned itself as a leader in health and food.
1. Home to Medical Alley
Our own (medical) version of Silicon Valley is home to over 700 medical manufacturers. It is where industry intersects with care providers, insurance companies, and research organizations to continuously improve health in the modern world.
2. A Center for Medical Innovation
Recently the Smithsonian featured a  200+ year exhibit of America's history, Minnesota's Medical Alley was featured as one of six centers of innovation. Additionally in 2015, Harvard Business ranked Minnesota the 2nd most medically innovative state in the nation.
3. #1 in Medical Patents Granted
Minnesota is known for being the birthplace of modern medicine. In 2015, Minnesota was named in 218 patents, ranking highest in granted patents per capita 4/100K people.
4. #3 in Largest Agricultural Exporting
Minnesota is a hub for agricultural and farmed goods. In 2015 alone, Minnesota exported over 8 billion dollars worth of farmed food items.
5. Home to 10 of the World's Largest Food Corporations
Odds are in Minnesota you know someone who works at one of the following world-class corporations; Cargill, General Mills, Land O' Lakes, CHS, Davisco, Michael Foods, Associated Milk Producers, Hormel, Mosaic and CH Robinson. We're excited to work with the 'Companies that Matter' here in Minnesota.