The countdown is on! This Thursday, May 30, MATTERbox Madness will descend on the Mall of America! Held in conjunction with 5 Eyewitness News Summer Harvest for Kids, it will be a full day of excitement and energy packing MATTERbox meal kits and snack packs to benefit kids across Minnesota this summer. With last year's event impacting over 200,000 kids and families in our local communities, we're excited to do it again and make an even greater impact this year!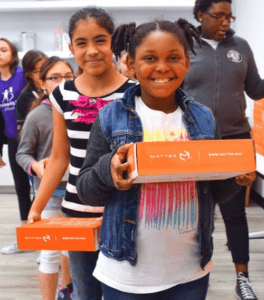 At MATTER, we're about finding solutions to help activate healthy eating in our communities. For the more than 300,000 children in Minnesota who rely on school lunch programs during the school year, the summer months can mean missed meals and poor nutrition. Our MATTERbox snack packs offer kids a healthy alternative to the empty-calorie junk food that is often their go-to choice for snacks. Our MATTERbox meal kits help children and families take their first steps toward healthier eating by providing the tools they need to cook healthy, easy and delicious meals the whole family will love.
Packing the thousands of meal kits and snack packs that will be needed throughout the summer is no small feat. That's why MATTERbox Madness is such an important event. The tournament will begin at 3 pm. with nearly two-dozen companies competing to see which team can pack MATTERboxes in the shortest amount of time. While the winning company will receive a coveted trophy and bragging rights, everyone participating knows the real winners are the kids and families who will eat healthier this summer as a result of the event.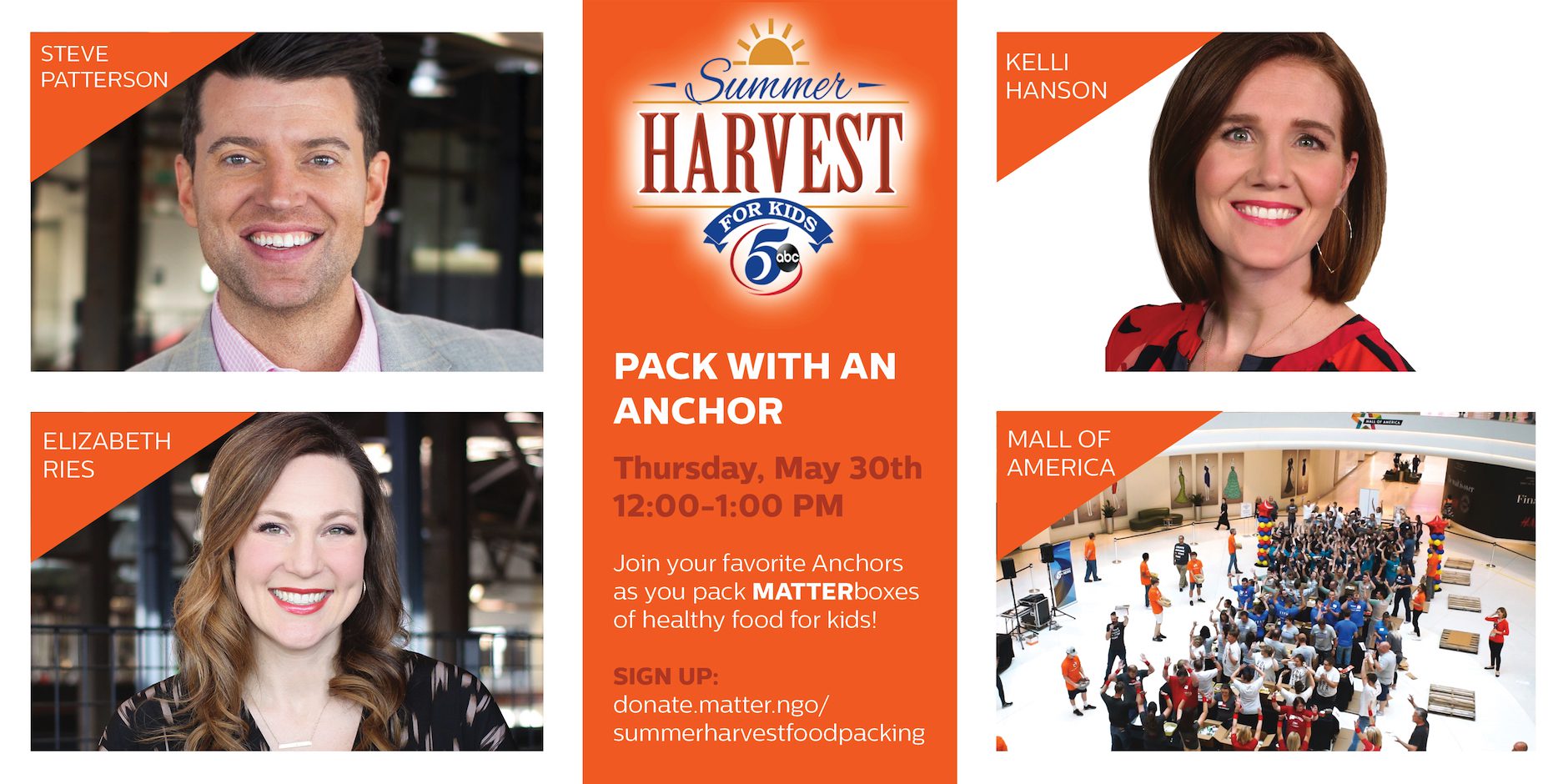 The fun this year will not be limited to companies participating in the tournament, however. From 10 am–3 pm, KSTP news personalities will be packing in the Rotunda and the public is invited to join them! You won't want to miss this chance to meet your favorite KSTPnews personality as you work together to help kids in our community. You can still sign up here to reserve your spot.
If you can't join us on Thursday, you can still participate by making a donation here.
Summer is right around the corner. Together, we can make it a healthy one for children and families across Minnesota. See you Thursday at the Mall of America!