Like most teenagers, Danny and Bobo live busy lives filled with school, sports, friends and family. At fifteen and seventeen, they're beginning to think about their futures and what they want to do when they grow up. Danny is dreaming of a career in computer engineering, while Bobo has his sights set on mechanical engineering. None of it sounds particularly unusual, except for the fact that Danny and Bobo are growing up in an orphanage in Uganda.
But it's not just any orphanage, it's Malayaka House. Founded by American Robert Fleming after a series of unexpected events led him to rescue a newborn baby girl while visiting the country in 2005, Malayaka House is home to fifty orphans ranging in age from infants through early twenties.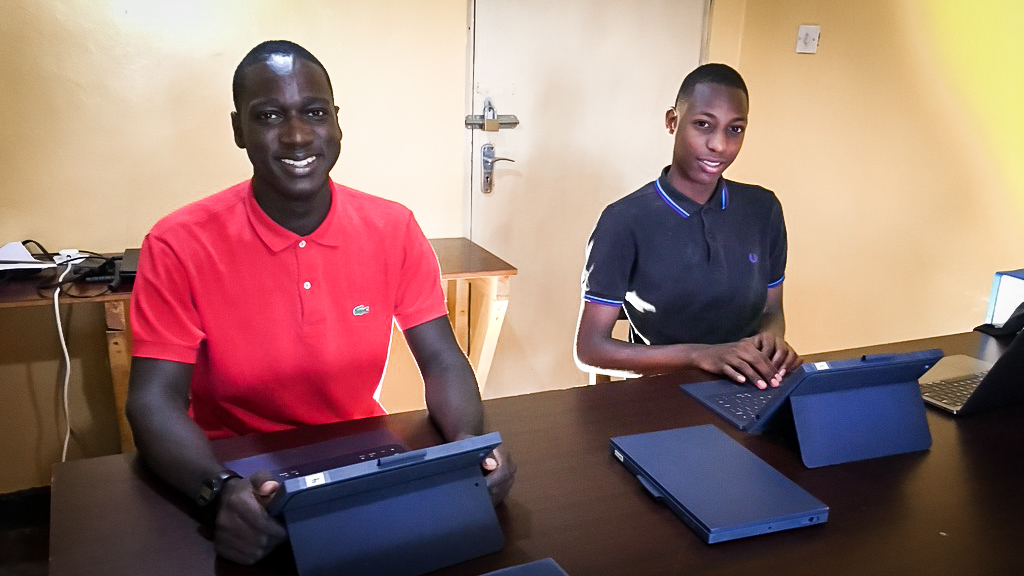 Providing a safe and loving home is only part of its mission. It's also about equipping the children with the education and vocational skills they'll need to live successful, fulfilling lives when they become adults. All the school-age children attend private schools, with the older children away at boarding schools during the school year. To supplement their education, Malayaka House boasts a library, a music room, and a computer lab. There are also onsite opportunities to learn farming, crafting, hospitality, and restaurant skills.
The computer lab started through a partnership with Edulink who provided the funds for the initial computers and the hiring of Agnes Zawedde, a local businesswoman with a degree in Information Technology, to teach basic computer skills. When Robert learned about the MATTER Innovation Hub, he knew it was the perfect next step to build upon the skills his children were learning. In 2019, the first Apple iPads arrived along with MATTER's Senior Vice President of Operations, Jeremy Newhouse, and Jamf's Global Education Strategist, Dave Saltmarsh, for installation of the Apple technology and training using the student-centered learning method.
When the pandemic closed the schools in early 2020 and the children started distance-learning at home, their interest in the Innovation Hub really took off with student-centered learning propelling them forward. Robert explained how the different Apps allow the kids to discover and develop their skills and interests.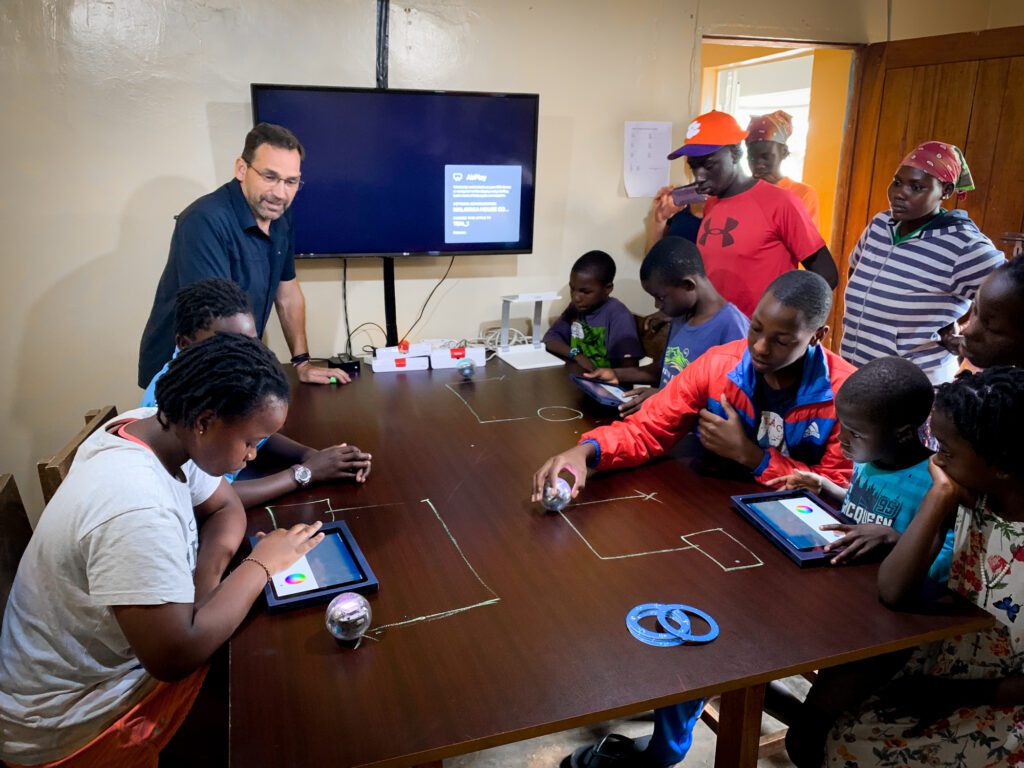 "Mary has epilepsy and studies at a school for kids with special needs. She has a hard time learning in the traditional way but she is as smart as a whip. Her favorite App is iMovie and she is really good at it. She likes working with the sound, light and creating short videos. We think this is awesome for her. Lucas has a special interest in art and drawing and spends his time on Masterpiece. William is obsessed with Garage Band. All of them look forward to time in the computer room. In my opinion, for most of these kids it is their most favorite activity of everything they do, except eating of course."
For Danny and Bobo, it was Swift Playground, a coding and programming App, that caught their attention and gave them a vision for their future. They've also noticed improvement in their thinking, creativity, planning, and problem-solving skills.
Like any proud dad, Robert can hardly contain his joy watching these boys grow and develop into mature young men with dreams for their future and the skills to pursue them. He credits the Innovation Hub and its student-centered learning approach with opening this world of possibility for his children.
"We would not be where we are today without the Innovation Hub. It changed everything. The benefit that I most value is that the kids are learning computers at the highest level. This equipment is state-of-the-art with robotics, drones, coding – it's unbelievable. It is preparing them for the real world. It's a special and priceless gift and we are only just beginning."
Watch this short interview with Danny and Bobo as they share how the Innovation Hub has impacted their lives.