This week's blog is written by MATTER's President, Quenton Marty. Quenton and his family recently returned to Minnesota after spending seven months in Zimbabwe working alongside MATTER's partner, Love for Africa, and overseeing our collaborative projects that are improving communities in this amazing country.
This week I had lunch with a longtime friend and MATTER supporter at Crisp and Green in Edina.  While eating my somewhat healthy salad my friend asked me, "On a scale of 1-10, how were your seven months in Zimbabwe?" I was struck by the thought that it was only three weeks ago I was living in Victoria Falls,  Zimbabwe.  The two environments are very different, and I was having a sort of out-of-body experience wrestling with all that I was experiencing at the moment and all I learned over the last year…
In 2019, our Board and staff at MATTER began talking about a short-term assignment in Zimbabwe.  With the increased donor trips, large hospital projects, growing agricultural work, and the rapid growth of the MATTER Innovation Hub, the timing seemed right. But the primary purpose of the assignment was to learn how MATTER could be a stronger and better partner for Love For Africa, our partner in Zimbabwe.
I'd like to share three things I learned during my time there:
Partnerships matter. Blessing Munyenyiwa, our friend and partner in Zimbabwe, is a remarkable person. He owns Love for Africa, a tourism company based in Victoria Falls. As his business grew over the last seven years, he started a foundation. MATTER has been working with Blessing and Love for Africa for over four years. During that time, we have upgraded multiple hospitals around the country, planted nutritional gardens in rural communities and at hospitals, and started five Innovation Hub projects.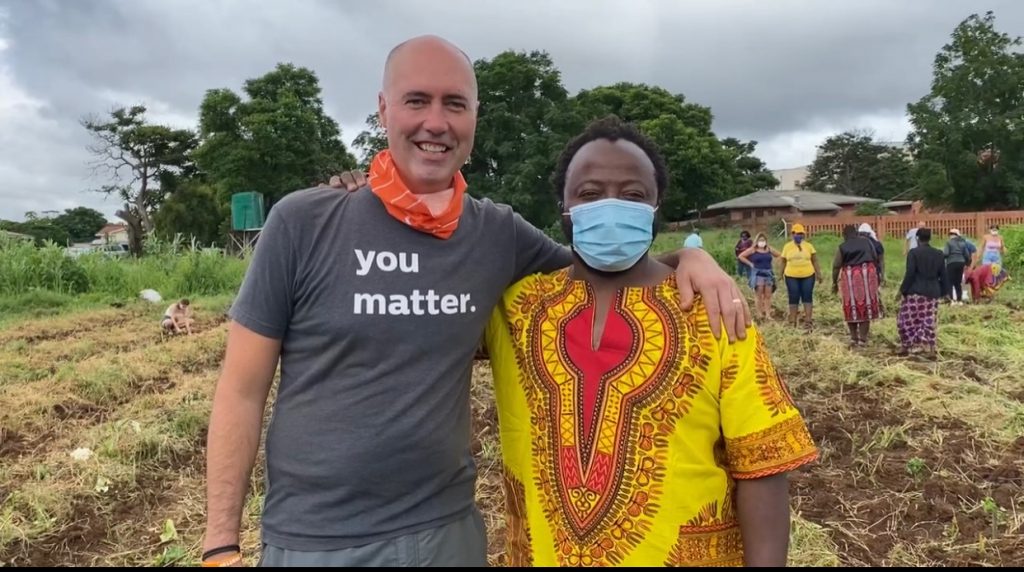 I've often said the most difficult part of MATTER's work is to identify the right partners to get the best outcomes. This remains true and I am so thankful we are connected to Blessing! Our supporters invest their financial resources and time to help improve communities and ensure that people will live better lives. Too often, NGO work is window dressing.  It's easy to do a few good deeds, take some pictures, and call it good enough. The need our world has is for projects to have lasting impact for years. I've come to believe the only way we will achieve this at MATTER is through deep partnerships that incorporate accountability, flexibility, and friendship.
Physical presence pushes progress. Zoom, Microsoft Teams, and the like, are amazing tools. We have never had a time in history when they have been more valuable. However, I'll never be convinced that they are better than human proximity and presence. There is unexplainable energy created when people come together, look each other in the eyes and dream about a better future. It's almost magical.  And when things are challenging (as they always are with our projects) it makes a big difference to be able to work through the challenges in person. This brings about the best solutions in the shortest amount of time.
The First Lady of Zimbabwe has taken notice of our projects over the last four years. During a meeting I had with her before I came home, she looked at me and said, "Thank you for not just coming one time, but for your continued presence to partner with us." It was noted that our persistence in our relationships and willingness to be in the trenches together were bringing about the outcomes that our donors, board, and staff long for.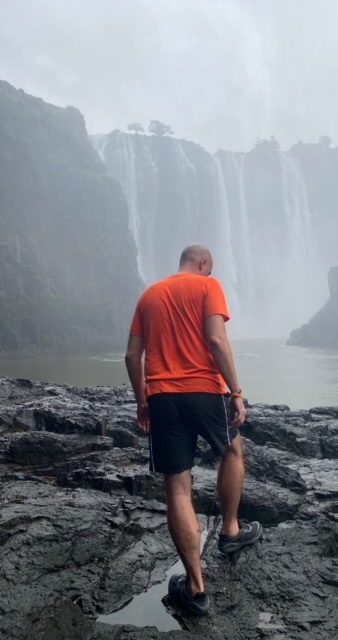 Empowering leaders is the best way to grow. I was so encouraged when I returned to the MATTER team to see that our growth as an organization was incredibly positive. Our finances, team collaboration, project outcomes, and vibe of the culture are at all-time highs. Frankly, I'm not surprised. We have a rock star team at MATTER and I am privileged to be a part of it!
While I recognize my leadership at MATTER adds value, I do not have the ability alone to help MATTER fulfill its mission and calling. I suspected that several of my teammates would emerge and grow as leaders in my absence. And that's exactly what happened. In fact, the whole team grew in leadership, and this was the most valuable lesson for me.
I shared with my friend at Crisp and Green that my time in Zimbabwe was a 9 out of 10. It only missed the 10-score due to a pesky mosquito biting me and giving me malaria a week before I came home. Professionally and personally, I am a much better person because of this experience.
And MATTER is now in a better place. We have tightened our partnerships, pushed progress on our projects, and empowered our team to grow. I've never been more excited about what the future holds for those we are honored to serve at MATTER. Truly, the best is yet to come!
If you would like to learn more about MATTER's projects in Zimbabwe, including the Chaya Tree Project, please go here and discover how you can get involved!
For more information on Love for Africa, check out its facebook page here.